Disclaimer: As an Amazon Associate I earn from qualifying purchases. Without Any Extra Cost to You!
Last Updated on September 17, 2022 by John Robinson
Bass is a low-frequency sound that is felt more than heard. It's a deep, heavy sound that can be achieved by using a car stereo with excellent bass output. A great-sounding bass has the ability to make people get up and dance, rock out while driving down the road, and enjoy the music when they're working out in their homes.
Ideally, the best car stereo for bass is one that can maximize your music's sound and make you feel like you're in a concert or club. You don't need an extraordinary audio system in your car to achieve that, just a good machine and a lot of research on how to set it up.
Quick Shopping Tips
Equalizer: If you're looking for the best car stereo for bass then an equalizer is a must. An equalizer allows you to adjust the sound output of your music, making all highs and lows equally present. Most of the time, these devices have a preset bass level. If you don't like the way it sounds, try to adjust the equalizer according to your personal preferences.
Built-in amplifier: A built-in amplifier is a great addition to a car stereo because it means you don't need an amplifier. If the car stereo already has a built-in amplifier, you would be able to save on buying an amplifier for your audio system. Some car stereos like Pioneer car stereo models usually have powerful amps so you'll definitely get loud and enjoyable sounds.
Power output capability: The power output capability is the maximum sound output your car stereo can give. This means that if you want to get the best bass out of your music, you should look for car stereos with the highest power output capability. Car stereos usually have a power output capability of up to 50 watts, which is decent enough if you want to buy a cheap model. You can go higher if you want a car stereo with more power.
Frequency response range: Frequency response range is also important when looking for the best car stereo for bass. This refers to how low and high frequencies are translated into sound by the car stereo. For most car stereos, the frequency response range is about 20 Hz to 18 kHz.
Crossover: The crossover allows your car stereo to divide the different frequencies of your music into lows, mids, and highs. You can then use an equalizer or tone control to tweak these sounds and create a balanced output. Car stereos usually have crossovers built-in, but you can also buy an external crossover if you want one.
Best car stereo for bass At a Glance:
7 Best car stereos for bass you can buy today
---
1. Pioneer in-Dash stereo
SPECIFICATIONS
Built for Bass: Yes | Color: Black | Connectivity Technology: Bluetooth, USB | Output Wattage: 50 watts | Warranty: 1 Year |
REASONS TO BUY
✓Two pairs of speakers included
✓Built-in amplifier
✓Comes with a remote
REASONS TO AVOID
✗Screen difficult to read in the sunshine
The Pioneer in-Dash stereo is one of the best car stereos for bass on the market today. It is the perfect car stereo for someone who is looking for a great bass experience.
The Pioneer in-dash stereo has all of the features you need in a car stereo, however, it also delivers on sound quality. The built-in amplifiers offer 4x50w of power which is more than enough to play your favorite songs. 
The stereo also has USB connectivity which means you can plug in your phone or iPod and play all of the music on it. The Pioneer stereo is also compatible with iPhones, iPods, Android phones, and almost every other device. The Pioneer in-dash stereo also has AM, FM radio. This is perfect for someone who wants to listen to local radio stations.
The Pioneer in-dash stereo also has Pandora and Spotify so you can listen to all of your favorite music on demand. The Pioneer stereo is the perfect car stereo if you are an avid music listener and want the best quality for the price.
2. Pyle PLTS78DUB 7-inch single-DIN
SPECIFICATIONS
Built for Bass: Yes | Color: Black | Connectivity Technology: Bluetooth | Output Wattage: 320 watts | Warranty: N/A |
REASONS TO BUY
✓CD/DVD Player
✓Remote control
✓Budget-Friendly
REASONS TO AVOID
✗Small volume knob
The Pyle PLTS78DUB 7" Touchscreen Single Din is an excellent example of the way car audio has advanced in recent years. The most striking feature of this particular model is the 7-inch touchscreen display complete with an anti-shock mechanism. This allows for more fluid interaction with menus on the touchscreen by reducing the amount of interference and vibration caused while driving.
The screen alone is enough to make it stand out, but there's also one more thing: its multi-color capabilities which means that you can match your car's style or personality without too much trouble. Aside from those two features, it also has a CD/DVD player and with 320 watts of power output, it can easily fill up your car's speakers with clear sound. It all adds up to being an excellent choice when shopping for your next car stereo!
3. Vanku 10.1 inch
SPECIFICATIONS
Built for Bass: Yes | Color: Black | Connectivity Technology: Touchscreen | Output Wattage: N/A | Warranty: 18 months |
REASONS TO BUY
✓Built-in Amplifier
✓Rotatable Touchscreen
✓18 months warranty
REASONS TO AVOID
✗Display bright at night
The Vanku 10.1 inch car stereo is one of the best choices you can make when looking for the best medium-priced single din touch screen head unit for bass. It has a sleek design and is very user-friendly for anyone looking to add some extra features to their car without spending too much money.
With this unit, you can rotate its touchscreen 360 degrees, meaning you can view it from any angle and use the touch screen as you please. This is a very convenient feature since some people would prefer a touchscreen at a different angle, while some might want it to face them directly. The option to rotate it is perfect for everyone!
Along with the best sound quality, it is equipped with a 10.1-inch touch screen that is compatible with Android 10 and can play movies or music in HD quality. It has built-in GPS so you can go on trips with the family and never get lost again, simply by inputting your position.
If you are also looking for an appropriate device to connect your smartphone to your car's speakers Vanku 10.1″ is a perfect choice, since it allows you to play music from your phone through the car's speakers just by connecting them to the stereo. It is also important to mention that this product has a built-in microphone with noise-canceling technology, which means that it is perfect for hands-free calling.
4. BOSS AUDIO SYSTEMS 616UAB
SPECIFICATIONS
Built for Bass: Yes | Color: Black | Connectivity Technology: Bluetooth, Auxiliary, USB | Output Wattage: 200 Watts | Warranty: 3 Years |
REASONS TO BUY
✓Built-in Microphone
✓Budget-Friendly
✓Built-in EQ
REASONS TO AVOID
✗No LED dimmer
✗No clock when stereo is off
The BOSS AUDIO SYSTEMS 616UAB is an awesome product made by BOSS Audio Systems. This product comes with a wireless remote to easily control the music and volume of the device. The product is made of high-quality materials and built to last for a while. The buttons are made of rubber which makes them easy to press and won't break if the remote is dropped.
The product also comes with a USB port, Bluetooth capabilities, A2DP, AVRCP, and HFP Bluetooth profile for android smartphones. It has an LCD screen that shows all the information about the current music track playing such as song title, artist, and album. Buttons are also made of rubber so they don't break easily if the remote is dropped.
The device can be controlled by a wireless remote which makes it even easier to change songs or turn the volume up or down without having to reach for it on your back seat. It has 50 watts x 4 Max power with a built-in EQ so you can fine-tune your sound. The product has a 3-year warranty and ensures long-term use of the device without problems. The BOSS Audio Systems 616UAB is an awesome device. It has great features that make it easy to use and control music while on the road or in traffic.
5. Kenwood Excellon KDC-X304
SPECIFICATIONS
Built for Bass: Yes | Color: Black | Connectivity Technology: Bluetooth, USB | Output Wattage: N/A | Warranty: N/A |
REASONS TO BUY
✓Compact Design
✓Dual Bluetooth
✓Variable color LED light
REASONS TO AVOID
✗Does not come with a wireless remote
The Kenwood Excellon KDC-X304 is a single din car stereo and is built with Bluetooth connectivity. It has a USB port located on the front of the device so that users can connect and charge devices such as their smartphones. It offers a 13-band graphic equalizer and high-pass and low-pass filters as well as phase and level controls. Dual Bluetooth connectivity allows two phones to connected at once so that there is no interruption in music while answering calls.
The Kenwood Excelon KDC-X304 has a lot of good features and is easy to install. It has a compact design and is available in black or silver. It also comes with a remote app so that users can change the station from the front seat using a mobile phone. The sound is very crisp and can be adjusted to individual preference.
The unit is equipped with two sets of RCA preamplifier outputs which allow users to send the audio signal to another amplifier if necessary. The unit also comes with a built-in amplifier so that users can directly connect to the unit without an additional amp if desired. The remote app is very convenient and makes it easy to select or change the station while driving.
6. BOSS Audio BV9370B
SPECIFICATIONS
Built for Bass: Yes | Color: Black | Connectivity Technology: USB | Output Wattage: 80 watts | Warranty: 3 Years |
REASONS TO BUY
✓Wireless remote control
✓Front & rear camera input
✓Pre-Amp Outputs
REASONS TO AVOID
✗No brightness adjustment
✗Few wallpapers
The BOSS Audio BV9370B is an amazing car stereo that has all the features you could want in a car. It has got great surround sound, it's easy to install, and it gives you the kind of sound that will make you feel like you're in a concert hall while you driving.
This stereo is especially good for music lovers who are looking for an upgrade from their factory car or truck speakers. It also has more features than most other car stereos on the market, and they all work together to give you the best sound quality possible.
One of its most unique features is the display screen – it's got a 6.5-inch touch screen that makes using this stereo very simple even if you've never installed one before. It makes changing the volume and changing songs and stations a breeze, and you can even use it to play videos if you love watching movies while you drive.
The other thing that really stands out about this stereo is how powerful the sound quality is. It comes with 3 years of manufacturer warranty, it makes your music sound like you're in the front row of an outdoor concert, and it's one of the best budget touchscreen car stereos for bass on the market today.
7. Regetek 7-inch car stereo
SPECIFICATIONS
Built for Bass: Yes | Color: Black | Connectivity Technology: USB | Output Wattage: 200 watts | Warranty: N/A |
REASONS TO BUY
✓Digital Clock display
✓Mobile charging
✓FM radio
REASONS TO AVOID
✗No built-in GPS
The Regetek 7-inch car stereo is the newest and cheapest model on the market. It has a responsive 7-inch touchscreen with a color display and high resolution, which makes it appealing to all age groups. The stereo is compatible with iPhone, Android, and blackberry devices which makes it easy for you to play your favorite music that's on your phone using a Bluetooth connection.
The included 7 LED waterproof rearview camera makes it perfect for reversing your vehicle. No more trying to look behind you while you back up, this product will allow you to see exactly what is behind you clearly. With bright LED lights you can easily see at night time when it's dark outside.
The stereo is very affordable compared to other products on the market. If you're looking for a cheap double din 7-inch touchscreen car stereo for bass settings then this product will meet your needs perfectly because of its price range and quality features. Customers who have previously bought this model are satisfied with their purchases and they highly recommend it to others who are in need of the best car stereo for bass.
Conclusion
In conclusion, the best car stereo for bass provides a high quality of sound and creates the perfect atmosphere while driving. The installation of one takes only an hour, but can significantly boost the user's car audio experience.
If you're looking for the best car stereo system that has bass, your search should never end until you find one with all of these qualities in order to create an immersive listening experience.
we've discussed some key features and benefits to look for when searching for the perfect sound system including frequency response range, how loud it can get without distortion or clipping, power output capability at max volume levels, and more. We hope this guide will help make finding a quality speaker easier so you can enjoy high-quality music no matter where life takes you!
Frequently Asked Questions
What makes car stereo best for bass?
There are a few things that make a car stereo sound great for bass. The first is the size of the speaker- the bigger, the better. Second, is the type of enclosure- a sealed enclosure will give you tighter, more focused bass, while a ported enclosure will give you more boom and rumble. Finally, the amplifier is important too- it should be rated for low frequencies so that it can handle the power needs of a big speaker.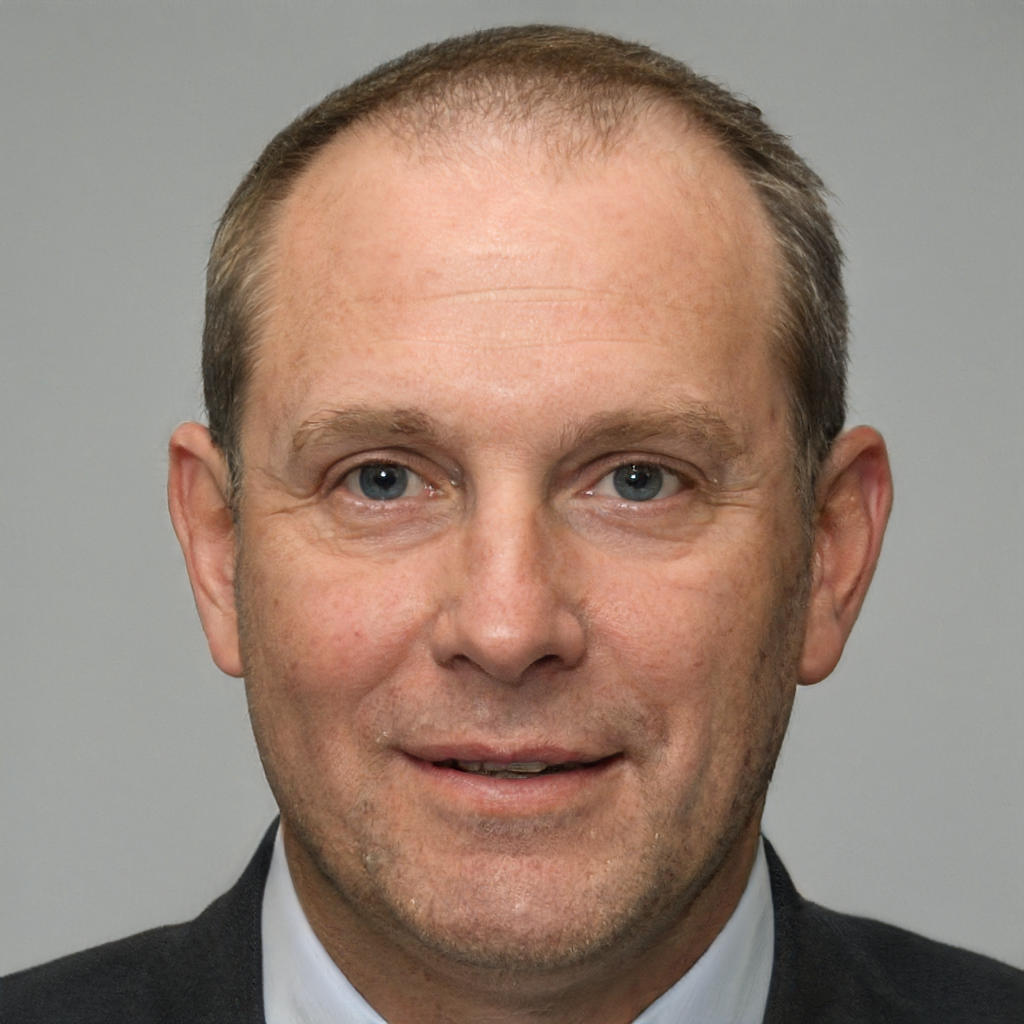 Howdy! I'm John Robinson from Levittown, New York. I am a mechanical engineer for 15 years and already had an established car repair company. I developed a personal relationship with cars since I was a kid. I always love the sounds and smell emitted by a car or truck and even at construction machinery. Since then I have been married but my love for cars only grew.