Last Updated on October 3, 2022 by John Robinson
If you own a public space where you expect a constant flow of visitors, you must consider the volume of visitors who visit your premises by car. You could be an owner or manager of shopping malls, government offices, and religious organizations. As such, you need ample parking space to accommodate the number of visitors you expect.
Parking is essential for every business. As a result, it can affect the number of visitors to your business. If you have enough space, you can rest assured that you might be a preferred destination for people driving. On the contrary, people with vehicles might lack motivation if they have trouble with the parking area. Therefore, ensure that you have an expanse of secure space. Security is vital for every car owner. Thus, you may need to deploy security guards to watch over your customers' vehicles. 
To help you, here are trends and innovations in the vehicle parking industry you may need to know:
1. Wheel Stops
It would help if you had proper planning and design for your parking space to ensure the safety of parked vehicles and pedestrians. You may need to acquaint yourself with leading trends and innovations driving the vehicle parking industry. One of the solutions that come in handy is implementing compliance regulated concrete stops. Moreover, you can opt for rubber wheel stops. 
If you expect big vehicles such as trucks, it'd be prudent to go for heavy-duty truck wheel stops. Choose a solution that best suits your needs. Wheel stops effectively restrict a vehicle from moving out of its parking slot. Because if a vehicle's braking system fails, it can damage other cars or people within the parking area. Such an unfortunate event can result in lawsuits.
2. Technology Integration
Over the last two decades, technology has taken virtually every industry by storm. In effect, the vehicle parking industry has not been left behind. Therefore, it'd be imperative to incorporate relevant technology to boost customer service and enjoy a competitive advantage. Technology has several benefits, such as significantly reducing the time a customer would spend getting cleared in your parking space. Time is a crucial factor for everyone; thus, to level up service delivery, endeavor to save your customers' time. 
Important technology you may consider integrating may include CCTVs. With CCTVs in place, you can enhance your parking lot's security by monitoring it remotely. As a result, you can quickly identify people within your parking space that seem suspicious. Then, you can raise the alarm with your security team for them to take the necessary action swiftly. 
In addition, you can adopt ANPR systems. They're essential in helping you get information about vehicles at your parking space's entrance and exit points. Such information is vital as it lets you know if a car is stolen, unauthorized or uninsured. ANPR can effectively read the license information of every car. In addition, it can generate vehicle data such as plate, model, date, color, brand, and a class of the vehicle entering your space. 
Like CCTV cameras, you can use Automatic Number-Plate Recognition (ANPR) systems to enhance parking lot security. As such, it can be integrated with your automatic barrier. Once the ANPR system has captured vehicle details, it can match that data with your checklist to authorize or deny entry. If entry is granted, the automatic barrier then opens. 
Apart from the technological options mentioned, you can also consider adopting cashless payment means. It may be an online tool, such as a mobile application or electronic card. An application might be a game changer as it allows your customers to pay parking fees in the comfort of their cars through their mobile phones. There is no need to queue, thus reducing traffic congestion.
3. Vehicle Charging Points
Electric vehicles (EVs) are the latest technology in automobile design. The growing use of electric vehicles comes from the desire for a more eco-friendly means of transport. EVs are ideal for drivers who advocate environmental protection amidst the effects of global warming. Electric cars don't emit poisonous gases such as carbon dioxide. So, they are a remarkable step towards ensuring a more sustainable transportation future. So, if you'd like to attract more clients to your business, you may consider installing public charging points in your parking lot for electric car owners.
4. Artificial Intelligence
Though this technological advancement isn't widely deployed, it's expected to boost parking spaces significantly. Artificial intelligence enables vehicles to communicate effectively with systems in the parking areas. For instance, cars can communicate with each other in a 360-degree range to avoid accidents through collisions. As a result, this innovation can instruct cars to stop or slow down if they sense wheel stops or other barriers.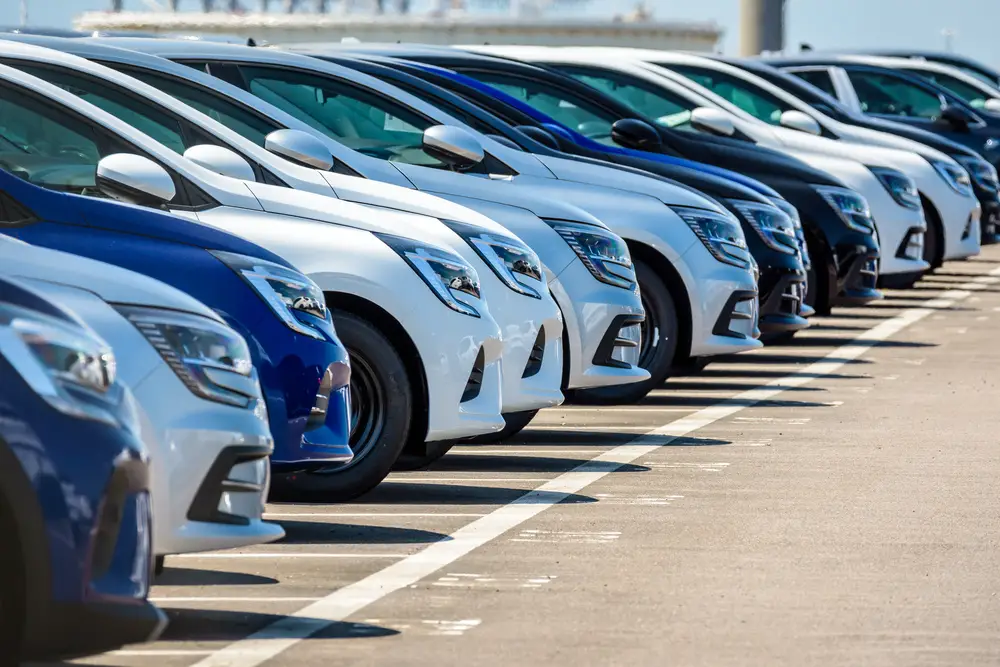 5. Final Thoughts
Parking innovations are the catalyst for better service in every parking lot. As a result, adopting the current innovations that can improve your parking area customer service would be essential. Hopefully, this article has provided you with curated information about trends and innovations affecting the vehicle parking industry.