Last Updated on September 9, 2022 by John Robinson
Cummins prepares automotive diesel engines for various powerful vehicles. These versatile engines are known to perform excellently in a variety of applications. Even if you don't hold the right skills to adequately repower your vehicle, many companies have produced custom parts to help you accomplish your dream swap with ease. There are detailed manuals to help you with this subject. And there are obviously many conversion kits to rely on. 
You must abandon your doubts and consider a Cummins engine swap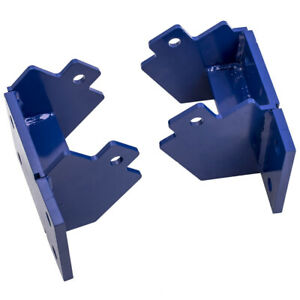 The high gasoline prices have slowly receded the typical SUVs from the road. This factor has brought about abundant economical aspects in four-wheel drives. Combined with the perfect engine, these drives can reclaim their way on the road. 
This swap would also be beneficial if your current diesel engine has let you down. A new Cummins in your old truck would greatly enhance the overall performance and capabilities. An efficient diesel would boost your fuel economy while making your drive exceptionally smooth and way better than stock. 
Current advancements have made any swap convenient owing to the simple bolt-in procedures. All Chevy Cummins conversion kits are best in quality and CNC-cut from mild steel plate for the most accurate fit. The adjustable up and down and fore and after mounts allow the best possible custom fit. 
Most reliable swap kits offer incredible motor mounts to adequately repower Chevy pickups with a bustling Cummins engine. The mounts include insulators and pre-drilled mounting holes that ensure a proper position of the engine. 
There are also billet-aluminum transmission adapters that securely bolt Cummins engines to Chevy transmissions with the help of specific starters. The adaptation of automatic transmissions requires custom steel flexplates according to the dimensions of the stock converter. Custom-dimensioned torque converters are not required in these advanced kits.
You must seek help from a specialist for the wiring and tuning requirements. A detailed installation manual should be provided along with the conversion kit. 
 components of a 73-87 Chevy Cummins Conversion kit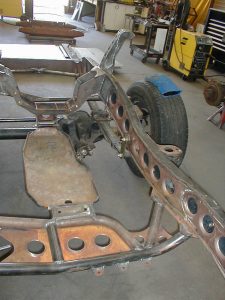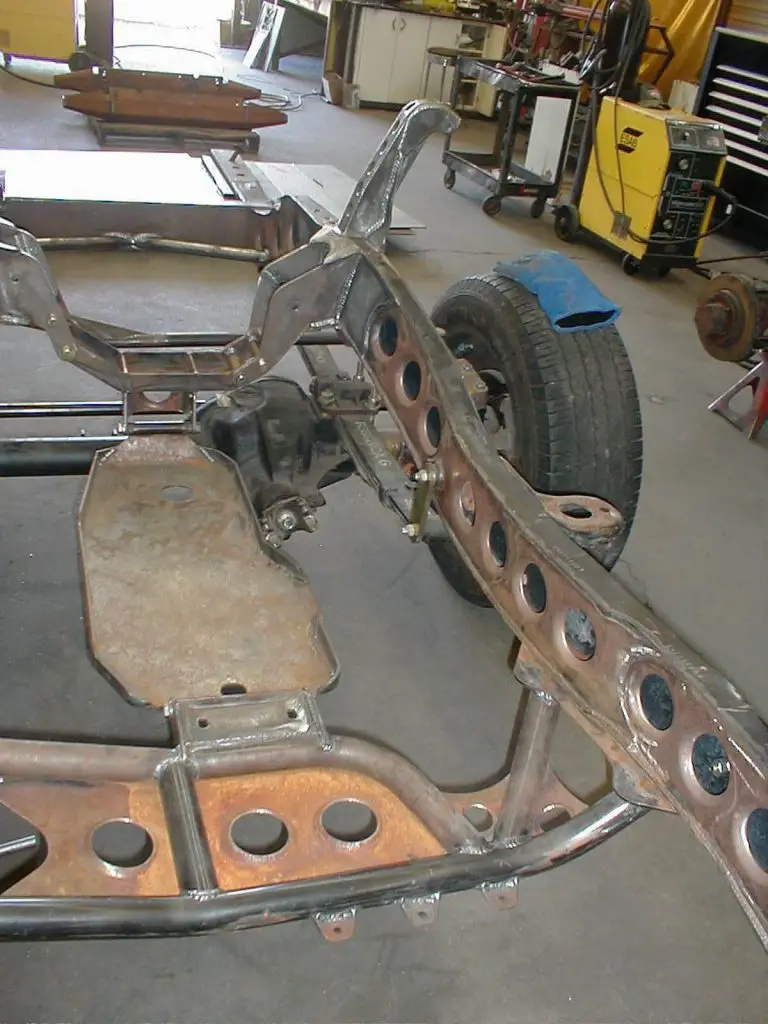 The tunnels for 4×4 trucks are taller than 2WD trucks. For the success of the conversion, a 2WD truck would need an adequate body lift or a proper tunnel modification based on the type of transmission. 
You ought to remove the #6 valve cover with the help of a firewall modification. You would have to bend the point at which the tunnel comes in contact with the firewall. This is essential for adequate bell housing and exhaust clearance. 
It is also important to drop the cross member under the oil pan by 2". Note that the five and six manual transmissions would require additional modifications to attain a proper fit. 
The absence of overdrive and the lock-up torque converter in automatic transmissions doesn't allow good conversion transmissions. It is best to choose a 4L60/80 for an upgrade. This will render a final ratio of 0.75 for a four-speed overdrive. 4L60/80 does require a transmission controller that isn't factory-made. You'd also need a lock-up torque converter but it is fairly equipped with transmission control modules. Moreover, it's multi-purpose functioning is excellent and very dependable.
Turbo 350/400 is often utilized for automatic transmission conversions. It may not be the best selection for fuel efficiency or power boost. Also, it does not come with overdrive equipment. The lock-up torque converter is absent and the function is non-electronic. The utilization of Turbo 350/400 requires a vacuum modulator and a modulator delete plug. 
To effectively use this transmission, you must seek help from a respected transmission mechanic to set this up in a manner compliant with the specifications of your conversion. 
The 700R4 transmission also has many drawbacks like the Turbo 350/400, but it comes with an overdrive. A special kick-down link is required for function. Note that the small input shaft for this transmission is not meant for torque with less RPM. 
The lack of overdrive in manual transmission makes them inadequate for a conversion. They need a proper upgrade. The NV 4500 transmission uses a little 12" clutch. The GM NV 4500 above 95 can be swapped to an input shaft or a bearing, and even race and seal. The GM NV 4500 before 95 does not have the typical bolt pattern that equips bell housing bolts to the transmission case.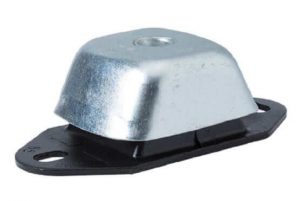 You need proper bolt-in engine mounts that utilize the factory-made GM perches. The polyurethane isolators work exceptionally in dampening vibrations and handling the excessive weight of a Cummins engine. You must dwell on custom design and fabrication for this step.  
You'd need to lower the cross member situated below the oil pan by about 2 inches. This would make sufficient space for the taller Cummins engine. Even the front cross member would need to be notched under the core support. Additional space would be created for the A/C compressor and the harmonic damper. 
There are three portions of a tach kit: sensor, tone ring, and a mounting bracket. These components are fairly important for the adequate working of a factory tachometer. Note that it  isn't necessary to purchase a diesel instrument cluster. 
You'd require an external voltage regulator to replace the previous PCM regulating function. The wire pigtail connector in the kit would aid in this aspect. 
This manifold is meant to make the plumbing less challenging. You'd need to crimp new hoses between the manifold and the Chevy pieces in the dryer and condenser areas. Access to the manifold may be properly obtained by cutting a hole through the engine cross member and allowing proper movement of the power steering lines. 
You may have to source some parts on your own 
Many details in a custom fabrication and conversion can only be accomplished with the help of certain parts. It is necessary to employ an intercooler that'll also need separate brackets to mount. Intercooler tubes can be a great aid to your exhaust system. 
A DCS part #1808 exhaust work would be adequate. Another important requisite is a dodge stock throttle cable combined along with a Chevy gas pedal. 
Consider an extra battery depending on the vehicle usage. Note that a proper mounting of the transmission may need some modification in the front and rear driveshafts. You may even need a transmission mount. 
Consider these 73-87 Chevy Cummins Conversion kits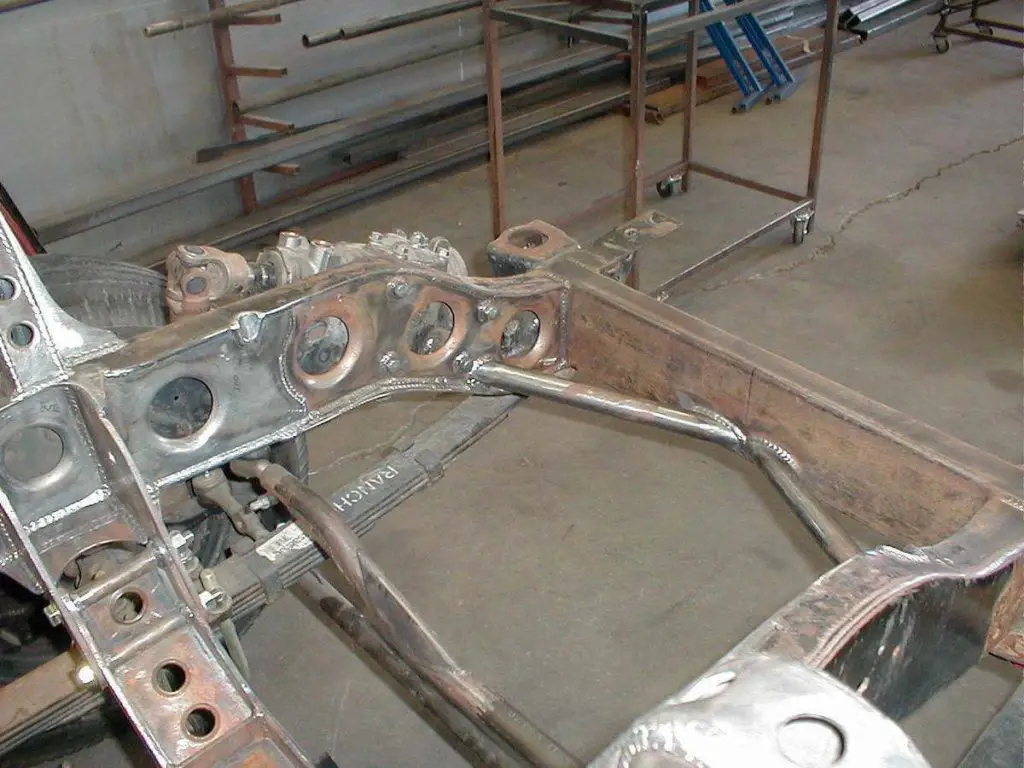 Rob Bonney 73-87 Chevy K Series Cummins Motor Mounting kit 
This kit is perfectly made to mount the incredible Cummins 6BT engine into the 73-87 square body Chevy K series 4×4 trucks. This employs 94-98.5 second-generation dodge motor mounts and an oil pan. This setup is ideal for adjusting a twelve-valve into your Chevy. This can also be conveniently utilized along with 24v motors and mounts. 
Note that this isn't a bolt-on kit. You'd require proper welding procedures and minor fabrications to complete the installation. Made in the USA, this kit would function perfectly well along with a frame boxing sets.
AFW Chevy Cummings Swap Kit 
This bolt-in kit is meant to adapt a 6BT Cummins engine into a 73-87 Chevy. For the installation of this kit, you'd first need to remove the factory engine cross member and notch the front factory frame sway bar cross member. The new engine cross member can be bolted after drilling some holes. You'll also need to put some front frame braces, notch plates, and motor mounts in place. 
This kit is available in two versions. The welded kit comes completely ready to install along with all the necessary hardware. The DIY kit has to be welded separately. The DIY kit also includes jig plates to adequately weld the pieces together.
This excellent kit is made out of CNC plasma cut ¼" steel. You'd need to clean some slag leftover from the plasma table. You'd also require a minimum suspension of 4" to offer clearance for the front axle. While this kit does not require a body lift, it may do well with a slight transmission tunnel modification. 
Note that there aren't any transmission cross members in this kit. Your radiator and intercooler combination will dictate the engine fan clearances. Your exhaust manifold and turbo combination will direct the exhaust downpipe clearance. An air conditioning pump would need a high mount AC bracket. 
The welding kit includes an engine cross member, motor mounts frame, motor mounts engine block, motor mount frame shims, front frame brace, and a hardware kit. The DIY kit includes an engine cross member jig, engine cross member pieces, motor mount frame pieces, motor mount engine block pieces, motor mount frame shims, front frame notch plate, and a hardware kit. 
Conclusion
A 73-87 Chevy Cummins Conversion will render better performance to your vehicle. This is owed to the ability of Cummins diesel engines to provide better torque than  typical gas engines. Your new diesel engine will also be more reliable and durable. Your fuel economy will also be improved.
Moreover, Cummins diesel engines are relatively easy to modify. Get ahead and watch your most awaited conversion become reality.