Last Updated on September 17, 2022 by John Robinson
If you are looking for the best 10.1 Android car stereo, this article is definitely for you. The market has a wide range of products and it can be hard to distinguish between them all. There are many things one should consider before purchasing an Android car stereo – such as how fast does it boot up and what features do they provide – we will go through these considerations in detail below.
There are many options like P.L.Z AN-500 that have a simple design and a wide range of inbuilt features.
On the other hand, if your aim is to have a complete navigation package in your car, go with Binize Android 10 that will provide you with a smooth and comfortable driving experience.
We have made a list of the 8 best 10.1 Android car stereos that are available right now on the market and we hope that our reviews will help you in finding the best Android car stereo for your car.
At a Glance:
---
Recommendations for Best 10.1 Android Car Stereo
1. PLZ AN-500 Android Car Stereo
SPECIFICATIONS
Screen Size: 10.1 Inch | Connectivity Technology: Bluetooth, Wi-Fi | DVD/CD Support: No | Control Method: App, Touch
REASONS TO BUY
✓Affordable price
✓Rearview camera included
REASONS TO AVOID
✗No steering wheel control support for digital signals
The PLZ AN-500 car stereo has a beautiful and large 10.1″ display, making it easy to see what's on the screen no matter how dark the night is and whether you're alone or not.  The display is also a touchscreen, making it easy to control all the functions of the stereo with just a few taps. With its built-in Wi-Fi and GPS, this stereo is perfect for anyone who wants to be able to navigate their way around town without ever having to take their eyes off the road.
The rearview camera that comes with the stereo is also a great safety feature, especially when driving in reverse. With the wide viewing angle, this stereo can clearly see what's behind you when in reverse. The stereo also comes with a number of other features, including Bluetooth for hands-free calling, EQ settings, and more.
The PLZ AN-500 car stereo has a quad-core A7 processor, making it one of the fastest Android car stereos on the market. It also runs an Android 10.0 system, meaning that you can download a number of apps that go beyond the basics included in the factory version. With 1GB of RAM and 16GB of built-in storage, this stereo has plenty of space to store your favorite music, videos, and photos. And with a working voltage of DC 12V, it can easily be installed in any car.
This car stereo has a number of features that make it easy to control your favorite tunes while driving, including steering wheel control. However, this feature is only available on analog signal steering wheel controls. If you have digital signal steering wheel controls but still want to take advantage of the steering wheel controls included in this device, you'll need to order an extra Canbus decoder from your local auto shop.
The PLZ AN-500 car stereo has a built-in DSP, making it great for tuning your audio. The system includes an EQ that allows you to change the equalization settings depending on where you are and what you're listening to. This means that whether you're listening to your favorite pop song or passing around Christmas music with friends and family, you can always have the perfect sound experience.
With a rating of 4.1 out of 5 on Amazon, customers are clearly happy with the PLZ AN-500 car stereo. Many reviewers love the large touchscreen display and the number of features that come with the stereo. Additionally, many customers find the installation process to be easy and straightforward. While there are a few negative reviews, they are in the minority.
What did we dislike about the PLZ AN-500 Car Stereo?
The biggest downside to the PLZ AN-500 car stereo was that some of the Android apps did not work. This was a bit of a disappointment, as we had hoped that all of the features would be accessible from the get-go. Additionally, the car stereo was slow as compared to other ones on the market. Another minor complaint was that there was no remote control included.
Our Verdict: Its performance, while not earth-shattering, is still great for the price. We also love how this head unit doesn't skimp on features, offering support for Mirror Link and HD Radio. However, our biggest gripe is with the build quality. In our experience, the PLZ AN-500 car stereo felt a bit flimsy and cheap. This is likely due to the use of lower-quality materials in its construction.
If you can look past its build quality, the PLZ AN-500 car stereo is a great option for those on a budget. It offers good performance and a host of features, making it a great choice for anyone looking for a cheap Android car stereo.
2. BOSS BCPA10 Single Din Car Stereo
SPECIFICATIONS
Screen Size: 10.1 Inch | Connectivity Technology: Bluetooth only | DVD/CD Support: No | Control Method: Siri Voice Control, Touch
REASONS TO BUY
✓Full HD resolution on the screen
✓Easy to use
REASONS TO AVOID
✗Media playback can be slow at times
✗Android Auto is still buggy
The BOSS Audio Systems BCPA10 is one of the best 10.1″ Android Car Stereo to buy right now because it has Apple CarPlay, Android Auto, and built-in Bluetooth connectivity. This product has an inbuilt high-performance FLAC audio playback capability that outputs through your car's speakers or via the internal amplifier for better sound quality.
This product also comes with a USB /Auxiliary input as well as an HDMI port for high-quality media playback.
This unit is very easy to use and comes with a capacitive touchscreen for an excellent user experience. It has Apple CarPlay, Android Auto, and Bluetooth functionality for wireless music playback, phone calls, and hands-free communication while driving.
The BOSS Audio Systems BCPA10 has plenty of and a 10.1" digital touch screen. The screen's resolution is identical to that of an iPhone 6 for great picture quality.
This unit has several channels for connecting speakers and the user can adjust the volume or switch sources from one channel to another or from one output to another.  The unit has built-in Bluetooth for wireless music streaming and hands-free calling.
The BCPA10 is compatible with any car stereo system due to the preamp outputs, which can be used to connect this product to an amplifier or equalizer by tapping into the vehicle's electrical wiring. The unit has Android Auto and Apple CarPlay support for easy integration with iPhone and Android phones.
Furthermore, It is very easy to use thanks to the touchscreen interface, which shows album art images for better visual aesthetics. The unit has FLAC support that helps you enjoy high-quality music while driving. There are three RCA preamp outputs so you can connect external amplifiers or equalizers using this product. If your car stereo doesn't have these connections, you may get an aftermarket adapter cable.
What did we dislike about the BOSS BCPA10 Car Stereo?
The BOSS BCPA10 Car Stereo is a great product overall. However, there are a few things that we did not like about it. Firstly, the microphone is not wireless, which can be inconvenient at times. Secondly, we experienced echo in calls while using Apple CarPlay. Despite these minor drawbacks, the BOSS  BCPA10 Car Stereo is still a great option for anyone looking for a quality 10.1″ Android car stereo.
Our Verdict: The BOSS BCPA10 car stereo is our top pick for the best 10.1″ Android car stereo. It has a lot of features, including Android Auto and Apple CarPlay. We recommend it highly if you have a budget. Otherwise, you can buy the PLZ AN-500 if you're on a budget.
Installed this radio in my 98 Lexus it looks very clean & sounds great! DVD works perfectly the carplay is responsive as well. Impressed with the product great value.
3. ANKEWAY Android Car Stereo
SPECIFICATIONS
Screen Size: 10.1 Inch | Connectivity Technology: Bluetooth, Wi-Fi | DVD/CD Support: No | Control Method: Microphone, Touchscreen
REASONS TO BUY
✓The touchscreen is very responsive, it does not lag
✓The buttons are nice and cleanly organized.
✓Comes with two USB ports
REASONS TO AVOID
✗Some users experience FM Radio connectivity issues.
✗Built-in European GPS navigation data only, but Google Maps can be used.
ANKEWAY Android Car Stereo has a very sleek and modern design, nothing tacky about it. It has a 10.1 inch large screen with 2.5D edge-to-edge sloping design that possesses ultra-high color saturation, high brightness and wide viewing angles to ensure user experience. ANKEWAY radio is equipped with a high-performance CPU, fast running speed and stable performance.
 The buttons are clearly organized on the left which makes them easily accessible when driving, and they have a nice solid click to them when you push them down. The touchscreen itself has 2.5D curved glass, so there is no way you're going to be able to break that! Even if you manage to scratch or crack it somehow, if you use a screen protector then any damage that would otherwise be done will not affect your screen's functionality at all.
The ANKEWAY radio also comes with a large amount of internal space which makes users feel at ease to install any application they want. It is available at an affordable price and is perfect for those who are looking for an Android car stereo.
The radio also has two USB ports: one in the front and one in the back. This way you can hook up both your phone and iPod/MP3 player at once! There are buttons attached to the side of the screen that allows you to go right into different apps such as Youtube or Spotify just by clicking them. If you click on any of these icons while playing music, it will automatically play from that app instead of your main media source.
4. Eonon Android Car Radio
SPECIFICATIONS
Screen Size: 10.1 Inch | Connectivity Technology: Bluetooth, Wi-Fi/Hotspot, USB | DVD/CD Support: No | Control Method: Touchscreen only
REASONS TO BUY
✓Fast booting, apps run quickly
✓Come with an easy installation manual
REASONS TO AVOID
✗Some users face Bluetooth connectivity issues
The Econon GA2185 has all the features you would expect from an Android head unit including GPS Navigation, Bluetooth hands-free calling, WiFi/Fast Boot/Backup Camera(no DVD/CD) capabilities, and a sleek design. This car head unit is packed with useful features at an affordable price point which make this product very popular.
It has a 10.1 inch 1024*600 high-resolution screen that brings your media enjoyment to a higher level. All UI elements are designed especially for touch screens which makes it easy to operate with your fingertips.
The GA2185 has 2GB RAM+16GB ROM, powerful processor, which is coupled with Android 10 system. It gives your unit a powerful hardware performance to multi-task seamlessly, so you can enjoy your favorite music, videos, games, and more.
It has built-in GPS navigation so that you won't need your mobile devices while driving or using other apps on GA2185 for comprehensive map coverage in USA & Canada. The Bluetooth hands-free calls will allow you to talk freely on the road without having to worry about driving. The DSP Digital Sound Field Processing on the GA2185 lets you enjoy a crystal clear sound quality of your music and videos.
The unit also supports WiFi/Fast Boot/Backup Camera(no DVD/CD) functions which means that you can stream movies, pictures, and play games from any WiFi device in range. With the GA2185 you can stay focused on the road and still be entertained.
With so many features packed into this head unit, you will want to get one for your vehicle today.
User's Reviews
This is what user of this stereo have to say.
It is a great item to buy the screen has no delay Nd a short booth time. The audio equalizer is great with many different functions. Display shows great. Only thing is there customer service, I wrote a message since this was suppose to come with back up camera and obd2 reader and haven't got a message back yet….
5. Hikity Android Car Stereo
SPECIFICATIONS
Screen Size: 10.1 Inch | Connectivity Technology: Bluetooth, USB, WiFi/Hotspot | DVD/CD Support: No | Control Method: Touchscreen only
REASONS TO BUY
✓Comes with free Backup Camera
✓It is really inexpensive
✓This stereo is very easy to set up
REASONS TO AVOID
✗The speaker quality can be considered average
The Hikity Android Car Stereo is a 10.1" inch screen double din stereo that has WiFi to download apps such as Here WeGo, etc. It comes with 3 options for ram and ROM which you can select based on your price range.
The 1GB ram + 16GB ROM is the cheapest option and if you are not planning on installing lots of apps then this would be your best choice.  The 2GB ram + 32 GB ROM is great if you plan on installing lots of apps and would like the extra space for storage.  The 3GB ram + 64 GB ROM is the most expensive option and is great for somebody who really wants to use their double din Android car
The main selling points of this device are the bright and large 10.1"inch screen to easily see in sunlight, the WiFi to download apps for navigation via Here WeGo, and the night vision camera.
It can be used for both android and apple products when it comes to mirror links. This device is more on the cheaper side but does not sacrifice overall quality. It has all of the features one would need for a car stereo like Bluetooth, FM radio, WiFi access to download maps for navigation (must be downloaded with Here WeGo app), and mirror link. The 10.1" screen size makes it very easy to see in most lighting conditions.
Overall, this is a great car stereo that has all of the features one would need for an android car stereo.
User's Reviews
This is what user of this stereo have to say.
I had $300 Joying android car stereo in my 2006 Toyota sienna. I loved it but died after about 2 years. This Hikity face unit is as good as Joying but 1/3 of price. Easy install. Sound quality is great! Great product support. SWC is easy to set up. You just need to know that on the setting page, you have to scroll down to go to the second page.
6. Binize Android 10 Car Stereo
SPECIFICATIONS
Screen Size: 10.1 Inch | Connectivity Technology: Bluetooth, Auxiliary, Wi-Fi, USB | DVD/CD Support: No | Control Method: Touchscreen, Microphone
REASONS TO BUY
✓Really Big Screen
✓Compatible with Most Smartphones
✓Rich Sound Quality
REASONS TO AVOID
✗Slow Wireless connectivity
The Binize Android 10 Car Stereo with 10.1 inch HD screen is an advanced android car stereo which can be operated by touching, pinching and swiping the big touch screen. It is designed for easy usage in car with optimized build-in apps, interface display is simple without any circuit button or front panel.
The car stereo supports APK installation; you can download thousands of apps from Google Play and run them directly without any settings. Binize Android 10 Car Stereo Features a large touchscreen display with excellent resolution. This product comes complete with a wide range of features to help improve your driving experience.
The USB port is located on the rear panel so that it is out of the way and out of sight, but still remains incredibly easy to access. This Android car stereo is compatible with both Apple iOS & Android mobile devices so you can keep in touch while you're on the go.
The touch screen display is really high quality and offers fast reading speed. The images are rich in detail with great contrast so the device performs really well when used to watch movies or play games.
In addition, it has a built-in Bluetooth system that you can connect to your smartphone wirelessly so that you can make hands-free calls without any trouble. There is a GPS navigation system that comes with text-to-speech so you can hear the directions for your destination, especially if you have trouble reading street signs while driving. The sound quality of this device is also crisp and clear so that you will not miss any important details as it plays any media files that are stored on the SD card or external devices.
This stereo also has a USB port which you can use to connect external devices such as flash drives or memory cards. There is an auxiliary cable provided so that you can easily play your favorite music from your phone, MP3 player, music player, or other media device. You can control all of these functions by using the touch screen interface, the buttons on the unit.
7. Vanku Android 10 Car Stereo
SPECIFICATIONS
Screen Size: 10.1 Inch | Connectivity Technology: Cellular, Wi-Fi, USB | DVD/CD Support: No | Control Method: Touch
REASONS TO BUY
✓Regular Software Updates
✓The device is easy to set up and use
✓The screen resolution is pretty decent
REASONS TO AVOID
✗Sometimes the Bluetooth is an issue with connecting automatically.
Vanku Android 10 Car Stereo introduces today's 10.1″ Android car stereo, which has a 1-second fast boot ability to make the system boot faster than ever.  PX5 system which is the upgraded version of PXP4 has better than ever compatibility and stability. It also supports Android Auto to help you enjoy your favorite music, navigation to let you know your location, radio AM/FM to make your driving even more fun. With 4GB RAM+64GB ROM, it ensures faster operation speed under heavy application loads.
Use an external microphone for hands-free calling when driving safely on the road without holding the phone to speak with others, embedded voice control function can give you convenience while driving. Plus two USB ports, the Vanku Android car stereo is the best choice for you to upgrade your car with high cost-effectiveness.
It also supports bright colors in the display for better viewing in direct sunlight.
The unit has a powerful speaker system that delivers clear and crisp sound quality, even at high volumes with minimal distortion. It comes with an FM/AM radio that allows you to listen to local broadcasts or your favorite online radio stations. The built-in microphone of the stereo can be used to take hands-free phone calls or for issuing voice commands.
The Vanku 10.1″ Android car stereo provides great viewing angles in all kinds of light conditions and it is also really easy to set up. It has simple controls that make operating the system feel intuitive and hassle-free. The built-in Bluetooth system is efficient and doesn't cut out even at top volume.
User's Reviews
This is what user of this stereo have to say.
Great value, does what it says. It boots up quickly and attempts to pick up where it left off like it should (radio on or off). Works great with the backup camera I installed. Sound quality is better than the Kenwood it replaced. A lot of features for the price.
8. Stinger HEIGH10 Android Car Stereo
SPECIFICATIONS
Screen Size: 10.1 Inch | Connectivity Technology: Bluetooth, USB, HDMI | DVD/CD Support: No | Control Method: Touch
REASONS TO BUY
✓Voice control is easy to use
✓Gives you four camera inputs
✓iGo onboard navigation
REASONS TO AVOID
✗Softwares can freeze and be slow to respond
The Stinger HEIGH10 brings together a stunning 10.1″ high-resolution display, Android Auto and Apple CarPlay, built-in SiriusXM with Replay and HD radio tuner, and navigation GPS map to the Android infotainment market. Built to improve your driving experience, this display head unit will play music from SiriusXM, access to maps, apps, and more. With a built-in 4-channel amplifier to power your speakers, this Android auto radio will definitely enhance the sound quality in your car.
This is a head unit that adds an extra layer of security when you're on the road by allowing you to use Siri hands-free. It's compatible with a wide range of devices, including Apple iPhones and Android smartphones, as well as other Bluetooth-enabled devices so you can use it for more than just getting directions to your next destination.
This is an aftermarket head unit upgrade that allows you to plug in an array of different cameras so you can keep an eye on what's going on behind, to the side of, and in front of your vehicle. It has a rear camera input that lets you plug in a backup camera. There are also two front-facing camera inputs which mean you can use them for parking assist or as part of your blind spot monitoring system.
This head unit has a built-in 4-channel amplifier. This means you can connect a speaker system in your car with a total of four channels without having to add any extra amplifiers. Each channel will have an RMS power output of 50 watts, which is more than enough if you want to add a set of speakers that aren't too big or too complicated.
This Android auto head unit has a display screen with a resolution of 1024 by 600 pixels. That's 18% more pixels than you'd get on an iPhone at the same size and offers much higher resolution than lower-end models that feature 800 by 400 or 480 by 234-pixel displays. You'll be able to see your navigation app, access music apps, and play videos with much greater detail.
Furthermore, This head unit supports Android Auto so you'll be able to connect your phone or tablet to it wirelessly. When synced with your device, this infotainment system will give you hands-free access to your contacts, Google Maps navigation, music libraries, and more.
Buying Guide for 10.1 Inch Android Car Stereo
Before you spend your money on a 10.1-inch android car stereo these are the things you should consider first:
What is your budget?
You should determine how much you want to spend on an Android car stereo before purchasing one. This way, you can narrow down your choices and save yourself some time and effort in the process. Once you've found a product within your price range, you can then continue to their features and compare them against each other to find the right one for you.
What features do I need?
Before choosing an Android car stereo, you should think about what type of features are most important to you. There are different designs available with varying types of technology included so choose wisely before settling on a product. Once you know exactly what kind of functionality that your head unit should provide, you can then begin the search.
How long do the batteries last?
If your new head unit is going to have a digital screen then you will want it to have a decent battery life so that the device isn't draining power while you are driving around town. Most LED displays provide up to 5 hours of power so choose carefully if you require an extended period of time between battery charges.
Do I require backup camera functionality?
Some electronic devices provide backup camera capabilities which allow you to view what is behind your vehicle on the head unit itself. This allows for easy visibility while driving around town so determine beforehand if you need it or not. You might also consider having GPS navigation built-in to your new car stereo as well so that you'll never get lost again while traveling.
Is touchscreen functionality critical?
Some people choose an Android car stereo with a screen so that they can control everything using their fingertips instead of the typical buttons and knobs included on most units. A display makes it easier to operate these devices because it provides connection feedback as well as faster selection options than what you might find on other units.
How much hard drive space do I need?
You should determine how much storage space that you want in advance so that you can find an Android car stereo that offers it. Most models come standard with enough memory to store all of your favorite music and videos but some additional features such as GPS navigation requires more room than most. If this is the case, then you might have trouble getting everything on one device without resorting to external SD cards or USB drives.
Conclusion
An Android car stereo is a great way for people to enjoy their favorite music and videos wherever they go. If you are considering getting one, make sure to know what features your product should come with before purchasing it.
As you know we recommended the PLZ AN-500. It is one of the most powerful Android car stereo on the market today. But if you have a high budget and want the best of the best take a look at the Binize Android 10. It's a great stereo that comes with all the bells and whistles.
The market has sped up in recent years so there are many alternatives to choose from that will suit even the pickiest customer's needs. Make the right choice today and get an Android car stereo that exceeds your standards without breaking your budget at the same time.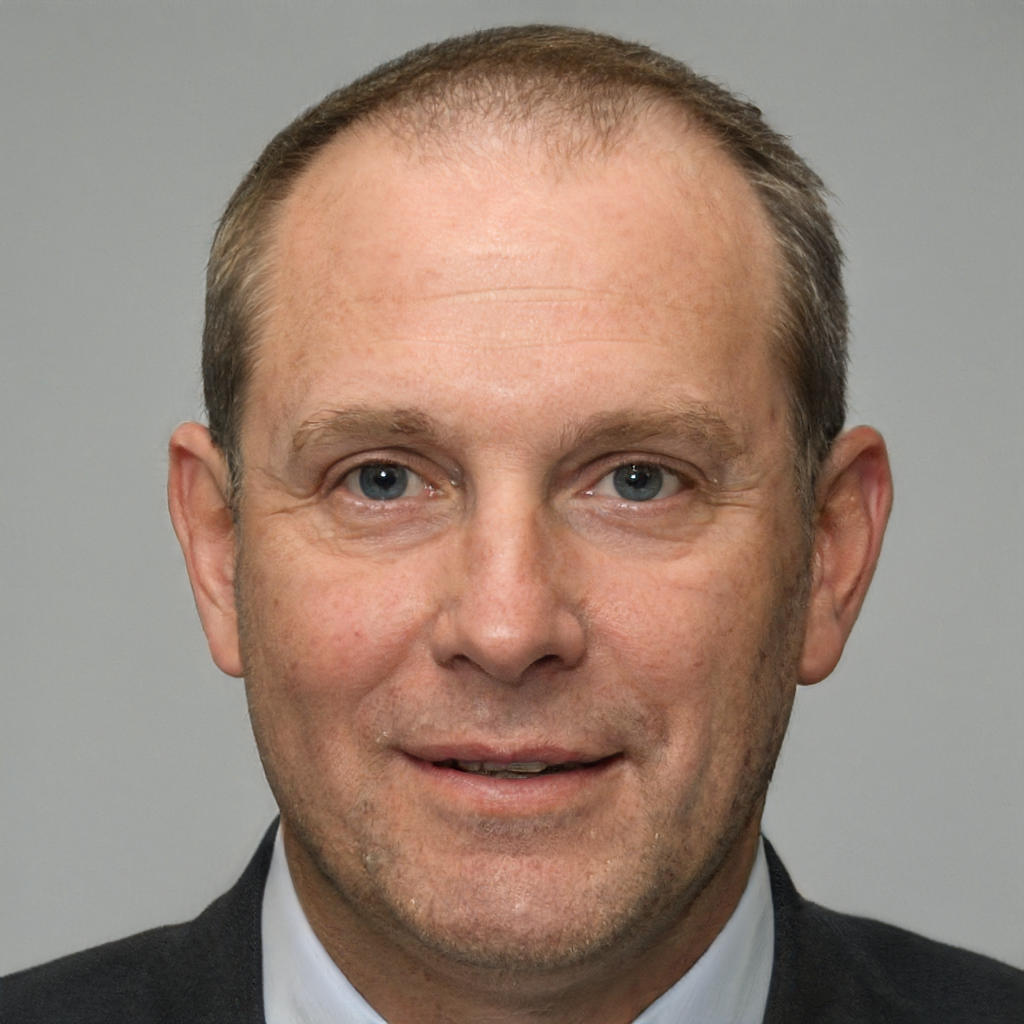 Howdy! I'm John Robinson from Levittown, New York. I am a mechanical engineer for 15 years and already had an established car repair company. I developed a personal relationship with cars since I was a kid. I always love the sounds and smell emitted by a car or truck and even at construction machinery. Since then I have been married but my love for cars only grew.