Disclaimer: As an Amazon Associate I earn from qualifying purchases. Without Any Extra Cost to You!
Last Updated on August 26, 2022 by John Robinson
Why go through all the mess of removing the drain plug when there's an oil extractor that can save you time and effort? If you're a first-time oil changer, would you also want to go through the trouble of creating your own tube and pump?
While you have options, the best one is buying an oil extractor that will perform without major inconveniences on your end. Our team of experts sought the best oil extractor on the market to deliver this kind of performance. All you need to do is find something that works for your vehicle's oil and engine from the reviews below.
[amazon box="B0002SR7TC,B001445IZ8,B06WD64H8Z,B000GU0MMU,B00FJT0304,B0002AJR8E" template="table"]
6 Best Oil Extractor for 2023 Reviews
1. Mityvac 7201 Fluid Evacuator Plus
One of the most trusted oil extractors on the market today, the Mityvac 7201 Fluid Evacuator Plus is a manual oil extractor and a winner in terms of container capacity. Its bi-functional tank can handle 8.8 liters (2.3 gallons) of different types of fluids.
Its highlights include the automatic flow control valve, which prevents overfilling. This feature also allows you to dispense oil without prior experience. Even if you're not watching the flow of oil, the valve will automatically shut when the volume reaches 8 liters. How cool is that?
Design-wise, this model sports an external pump design that lets you extract oils and fluids, even in areas that are hard to reach. Its body is made from durable polyethylene, which has anti-rust properties. It comes with two dipstick tubes of different sizes and one evacuation tube.
This product costs a little over $100, which can be a downside for a manual option. Still,  its price falls within the mid-end range. It is also highly popular in an online marketplace. This event may give you an idea of how many users rely on this solution for their oil changing woes.
Mityvac 7201 Fluid Evacuator Plus Is Suitable For:
This manual oil extractor caters to different types of oils and fluids. It is easy to use, which is ideal for those who don't want anything too complicated for their oil extraction sessions. Its price is favorable among those who can afford above $100 manual oil extractors.
Pros
It sports a valve that shuts off when the maximum fluid capacity is reached.
It has a large capacity of around 8 liters.
It comes with two dipstick tubes of different sizes.
It includes one evacuation tube.
It has a durable, rust-resistant body made of polyethylene.
Cons
It only has a manual mode.
Its price can be expensive for some people.
2. Air Power America 5060TS Topsider Multi-Purpose Fluid Removing System
When using the Air Power America 5060TS Topsider Multi-Purpose Fluid Removing System, you'll find two highlights that cater to your convenience. First, it can perform in confined spaces. Second, it can extract engine oil in as fast as 10 to 12 minutes.
It goes to show that this model prioritizes user-friendly operation, which is exactly what you require from an oil extractor. It relies on vacuum pressure to do its job. In this case, you can complete the task without a battery or electricity. Just find a flat surface, place it there, and plug the suction tube into the dipstick opening. Next, open the valve and wait.
The performance of this fluid removing system is complemented by a durable, heavy-duty steel construction for the most part. Its 12-inch-wide (diameter) tank is enough to contain a huge amount of fluid. And the fast operation it boasts of reduces the risk of spilling. However, it might lose some of its efficiency after several months of use.
This portable product costs around $49.99. You can get a discount if you know where to look. It works like a charm, making it ideal even for no-experience oil changers.
Air Power America 5060TS Topsider Multi-Purpose Fluid Removing System Is Suitable For:
First-time oil changers may find this perfect as an introductory oil extractor for beginners. It does not require the workspace to be wide open and the car to be elevated. Also, its price can be attractive for those who are looking for this type of product with a decent price tag.
Pros
It lets you complete the oil change in 10 to 12 minutes.
It can be used in confined spaces.
It has a wide tank that can handle more fluid.
It is ideal for first-time oil changers.
It is portable and has a pretty reasonable price.
Cons
Some users report about degrading performance over time.
The part where the pump attaches may be unstable.
3. EWK Pneumatic / Manual 6.5L Oil Changer Vacuum Fluid Extractor Pump
Changing oils can be a pain in the neck. Slipping under your car to suck the oil out can also be messy. With the EWK Pneumatic / Manual 6.5L Oil Changer Vacuum Fluid Extractor Pump – emphasis on the pneumatic mode – you can have the motor oil vacuum pump handle the extraction of warm and cold fluids from the engine. You can monitor the amount of the fluid being extracted, too.
When it comes to working with this model, users are divided, though. Some find the application easy. One buyer noted how versatile it is in that it can facilitate oil change in small and large engines, such as his lawnmower and his car, respectively. Other customers, however, say that the instructions could've been more elaborate. And the vacuum pump sometimes disconnects.
It may also be compatible with standard oils but not synthetic oils. Fortunately, the pros outweigh the cons.
This oil extractor has a capacity of 6.5 liters. But a 15-liter version exists. It comes with three interchangeable nylon tubes, three nylon tubes, and a safety cup. You can purchase this one for around $79.99.
EWK Pneumatic / Manual 6.5L Oil Changer Vacuum Fluid Extractor Pump Is Suitable For:
With two modes, pneumatic and manual, this vacuum fluid extractor is versatile. It can work for different needs. Its price can also draw people who want to get the best value out of their purchase. But take note that this model may work only for standard oils.
Pros
It has two modes to accommodate different needs.
It can handle cold and warm fluid extraction.
It can be used across different types of engines.
It has good capacity at 6.5 liters.
It has a safety cup.
It has interchangeable tubes.
Cons
The user manual could've provided clearer instructions.
It does not work with synthetic oils.
4. Hydro-Turf Oil Extractor 6 Liter 
Another model that does not require a battery or electricity is the Hydro-Turf 6-Liter Oil Extractor. It leverages vacuum pressure to extract engine oil from the dipstick hole. You are free to carry and use it anywhere.
Its sturdy reservoir is large enough to fill up to 6 liters of oil. You can easily monitor how much of the container's capacity is used and how much remains. A pour spout is also included to simplify the emptying process. It has a pump that you can fit various vehicles, from ATVs (all-terrain vehicles) and snowmobiles to boats and personal watercraft. It is also compatible with power tools.
However, you might find the evacuation tube rather too thin, which in turn limits oil extraction speed. The pump also requires being handheld as it does not screw on. It can also take 20 to 30 minutes to drain 5 quarts of hot oil.
Nevertheless, the removable pump allows for more convenient storage. At around $60, this oil extractor is a favorite among those who want to use a value-for-money product. It does not have a limit as to where you can deploy it. If you can manage its downsides, this product can be a decent companion for your oil change needs.
Hydro-Turf Oil Extractor 6 Liter Is Suitable For:
This model accommodates a wide variety of vehicles. It is compatible with ATVs, boats, personal watercraft, and snowmobiles, among others. It is also used in changing the oil of other types of engines, such as lawnmowers and tillers. The price can also appeal to those who want to spend a reasonable amount of money on car care and maintenance products.
Pros
It uses vacuum pressure to extract oil.
It can be used anywhere.
Its container has a large capacity.
It lets you monitor the amount of oil flowing into the container.
It caters to a wide variety of vehicles.
Cons
You need to hold the pump during use.
The evacuation tube can be too thin.
5. OTC (2359) Oil Suction Gun
For straightforward oil changing methods, the OTC (2359) Oil Suction Gun proves to be a practical companion. Its aluminum die-cast head and deluxe lip seal ensure maximum suction. It can work in both ways: injecting or removing oils from transfer cases and gearboxes.
Some may find its less than 500 ml (16 oz) capacity limiting. But this portable suction gun can serve you in different kinds of situations. It can also withstand daily wear and tear, so you'll end up with a tool that you can use for a long time. Many users recommend it to others due to its metal construction.
With a price tag that says $19.99, this product is the cheapest oil extractor to deliver value. You can use it for any fluid. However, it is limited to changing the oil in cars. Small engines and power tools are outside its scope.
OTC (2359) Oil Suction Gun Is Suitable For:
This oil suction gun may be the smallest oil extractor on our list, but it brings portability and durability to buyers. It can save them a lot of money, too, as this one is cheap but decent. This tool can be used for cars but not small engines and power tools, though.
Pros
Its body is made of metal, making it durable.
Its die-cast head and lip seal allow for maximum suction performance.
It is lightweight and portable.
It is the cheapest among the options here.
Cons
It can only handle up to around 400 ml or 16 oz at a time.
It does not work for oil changes in small engines and power tools.
6. Air Power America 2000 LiquiVac Green Large Oil Extractor
Air Power America has another entry in this category. The Air Power America 2000LV (LiquiVac) Green Large Oil Extractor uses 40 pump strokes to create vacuum pressure, doing away with electricity or batteries. That is, you have to pump the handle 40 times after inserting the extraction hose into the dipstick hole.
It's a manual oil extractor, but you can directly suck the oil out and transfer it to the unit's plastic holding tank. It also boasts of a fast oil draining function. It takes a few seconds to suck the oil out of a small engine and a few minutes out of a large engine (8-quart capacity).
The LiquiVac is pretty convenient to use. Its compact size makes it ideal for use in tight spaces. You can get rid of the mess created by spills from drain plugs with this one. The discarded oil is stored safely for proper disposal. 
Owners of boats, cars, trucks, and other types of vehicles can rely on this one. The LiquiVac can also work for small engines, such as lawnmowers. Its small version can cost under $40 but not below $35, while the large one can command a price above $40.
Air Power America 2000 LiquiVac Green Large Oil Extractor Is Suitable For:
This oil extractor can accommodate the needs of individuals who own vehicles, including boats, cars, and trucks. However, it can also be applied to lawnmowers, tillers, and other small engines, thanks to the product's oil draining capabilities. The price is also one of the most affordable ones we found out there.
Pros
It uses vacuum pressure, so it's pretty handy even without batteries.
It is compatible with big and small engines.
It is compact, allowing it to fit tight spaces.
It disposes of used oil properly.
It is highly affordable.
Cons
It requires manual use.
It may cause some leaks if the pressure is too high.
What Is An Oil Extractor?
When you're performing a top-down oil change, an oil extractor can come in handy. This tool uses a thin tube inserted into the dipstick opening to suck the oil out. Some models include a hand pump that pulls the hot oil from the reservoir into recycling containers. If the right match for your needs doesn't come with this, make sure it allows easy pouring into the recycling containers. What Is An Oil Extractor?
Why use an oil extractor? One of the advantages is that it prevents you from dealing with the drain plug. In turn, you can avoid hot oil from gushing onto your hands.
How Do You Make An Oil Extractor?
Read on if you want to know how to make a DIY (Do-It-Yourself) or homemade oil extractor. However, our research led us to believe that this process and the resulting equipment are ideal for small oil change jobs. For instance, it applies to when you need to suck the oil out of a lawnmower, a tiller, or another power tool.
Also, it would be best to try it if you're a handy fellow. Otherwise, you'd end up like this one DIYer whose output didn't work even after he ensured everything was airtight.
Are you still convinced you can make your own oil extractor? Here's a video to guide you:
Conclusion
After several hours of research, we found these six products as the best oil extractor options for different needs and priorities. Each of them fulfills a set of requirements that the others may not. Plus, they have their respective strengths to boast of.
For instance, the Mityvac 7201 Fluid Evacuator Plus has a large fluid containment capacity. You also have the Air Power America 5060TS Topsider Multi-Purpose Fluid Removing System, which finishes up the job fast and is all right to use in confined spaces. Then there is EWK Pneumatic / Manual 6.5L Oil Changer Vacuum Fluid Extractor with its two-mode options.
With all of these capabilities available, it is just a matter of finding the right match for you.
We may earn advertising fees if you click on some links on this page. This site is a participant in the Amazon Services LLC Associates Program, an affiliate advertising program designed to provide opportunities for sites to earn advertising fees by advertising and linking to Amazon.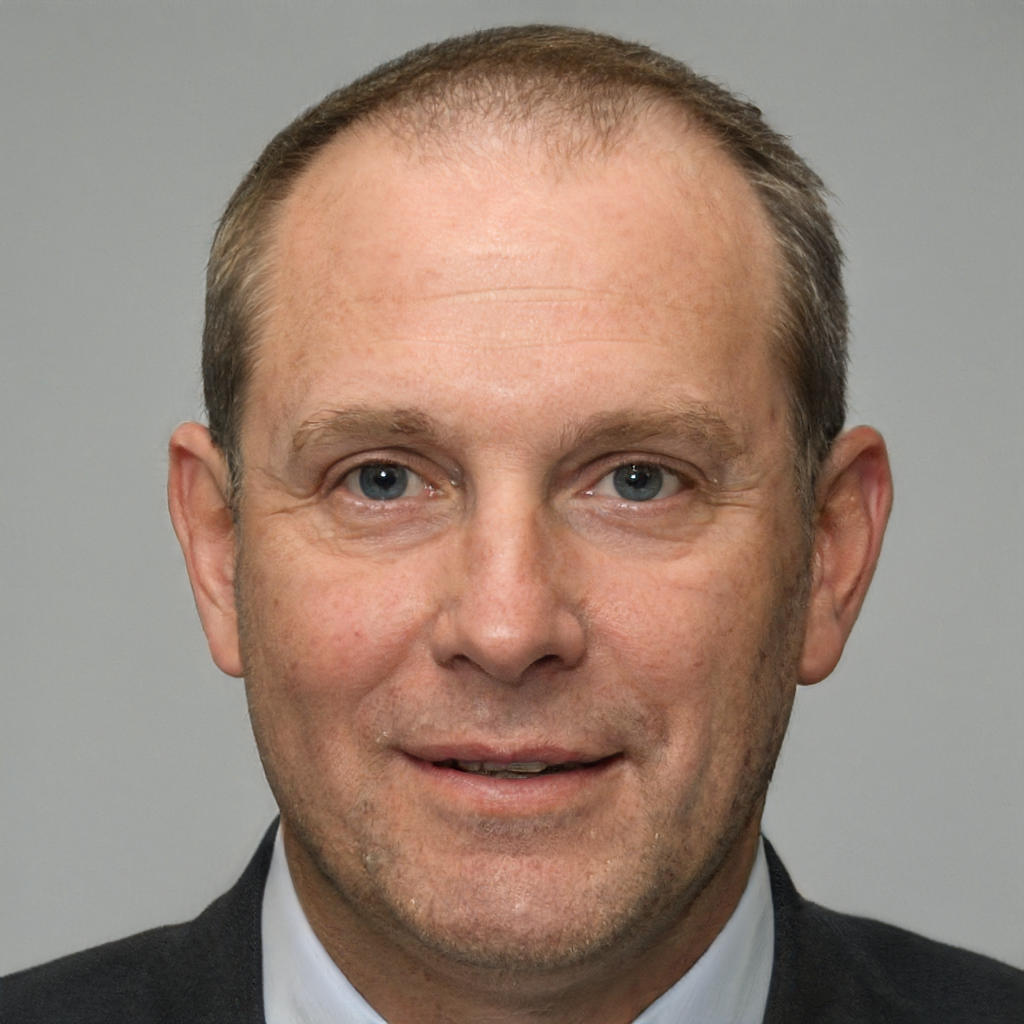 Howdy! I'm John Robinson from Levittown, New York. I am a mechanical engineer for 15 years and already had an established car repair company. I developed a personal relationship with cars since I was a kid. I always love the sounds and smell emitted by a car or truck and even at construction machinery. Since then I have been married but my love for cars only grew.