Last Updated on August 2, 2023 by John Robinson
When you're moving, your car is likely one of the things you want to take with you. But if you're not careful, all the wear and tear of the move can take its toll on your car. Here are a few tips on how to keep your car in top shape when moving, and an idea or two of where to find car shipping quotes online.
Clean the inside and outside of your car before shipping it
Shipping your car can be a big hassle if you're not prepared.
One of the most important things you can do is clean the inside and outside of your car before shipping it. This will help prevent any damage during transport and make it easier for the driver to load and unload your vehicle. To clean the inside of your car, start by removing all personal belongings, including any loose items that could fall and break during transit.
Next, vacuum the carpets and upholstery, and wipe down all surfaces with a damp cloth. For the outside of your car, give it a good wash and wax to protect the paint from road debris.
You should also check the tire pressure and ensure that the headlights and taillights are in working order.
By taking these simple steps, you can help ensure that your car arrives at its destination in perfect condition. You can choose to take your car for a full detail, or opt to do much of the cleaning yourself. 
Take Your Car for a Full Tune-Up Before Your Trip – Tell Them You're Shipping It
Taking your car for a complete tune-up is essential before you head out on your move. This will help ensure that your vehicle runs smoothly and efficiently when you arrive at your destination and will help avoid any unexpected breakdowns while settling in.
Be sure to tell the mechanic that you're planning on shipping your car, as this will affect the type of tune-up they perform. They may recommend different services or check for other things than they would for a vehicle that wasn't being shipped.
Following their recommendations will help ensure that your car is in top condition when it's time to hit the road.
Disable the alarm system and disconnect the battery for transport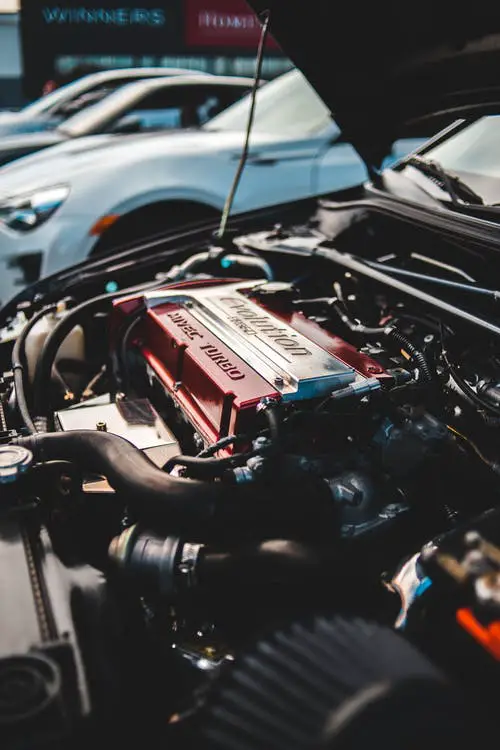 Most security systems will need to be disabled for transport. This can usually be done by either deactivating the system or disconnecting the battery.
If you are unsure how to do this, consult your owner's manual or contact the manufacturer. Once the system is disabled, you will also need to disconnect the battery. This is typically done by disconnecting the negative terminal first, then the positive terminal.
Again, consult your owner's manual if you are unsure how to do this. Once the system and the battery are disconnected, you can safely transport your vehicle.
Pack the car securely using cardboard and bubble wrap
Moving can be stressful, and one of the most challenging aspects is packing everything up and getting it safely to your new home. Fortunately, a few simple tricks can help you make the most of your space and protect your belongings during the move. One way to maximize space is to use cardboard boxes of different sizes to stack items securely in the back of your car.
Another option is to wrap fragile items in bubble wrap for extra protection. By taking a little time to plan, you can ensure that your belongings arrive safe and sound at your new home.
Make sure you have insurance coverage for your car during transport
If you're planning on transporting your vehicle, it's essential to make sure that you have the proper insurance coverage.
Auto insurance typically doesn't cover transport damage, so you'll need to purchase a separate policy or rider. Transport insurance will cover any damage during transit, whether it's due to an accident or weather-related conditions.
It's a good idea to get quotes from multiple insurers to find the best rate. You should also read the policy carefully to ensure it meets your needs.
Transportation insurance is essential to keeping your car safe during transport, so be sure to get covered before your car hits the road.
How to find a shipping company for your car
If you're looking to ship your car, there are a few things you'll need to consider.
First, you'll need to determine what shipping method you want. There are two main options: container shipping and roll-on/roll-off shipping. Container shipping is more expensive but will provide better protection for your car during shipping. Roll-on/roll-off shipping is less costly, but your vehicle will be exposed to the elements during shipping.
Second, you'll need to choose a shipping company. Many companies offer car shipping services, so it's essential to do your research to find one that is reputable and has experience shipping cars.
You can ask for recommendations from friends or family or look for online reviews. Once you've found a few companies you're interested in, get quotes from each one so you can compare prices.
Shipping your car can be complicated, but following these steps will help make it go as smoothly as possible.