Last Updated on August 2, 2023 by John Robinson
For your own safety and that of your passengers as well as other road users, it is important that you take time to look after your car. You may very well find that if you do not and you are involved in a collision, your insurance will not cover you, and you will not be able to claim any compensation for damage to your car or loss of earnings. You may also find that you are at the wrong end of a lawsuit that could cost you dearly. Here are some tips on how to keep your car roadworthy.
3 Tips On How To Keep Your Car Roadworthy
Always make sure that your car is well maintained
It is important that you make sure that your car is well maintained. Taking time to wash and polish it by hand will help you notice any differences in its bodywork that will require attention, such as rust patches, scratches, scrapes, and damage to lights. 
This also goes for your wheels. Whenyou are washing your car, you will easily be able to see how the tread on your tires is doing as well as check for any nails or screws that happen to be embedded and could be causing a slow puncture. 
Be sure to check your car's interior, too. Seals around doors and windows may need a little attention from time to time, particularly if you live in an area that has extreme temperature or your car is old. If your seals are worn, you will have damp in your car – although this is not desirable, it is not overly dangerous, but you will find that condensation fogs up your windows in damp weather, which can be an annoyance.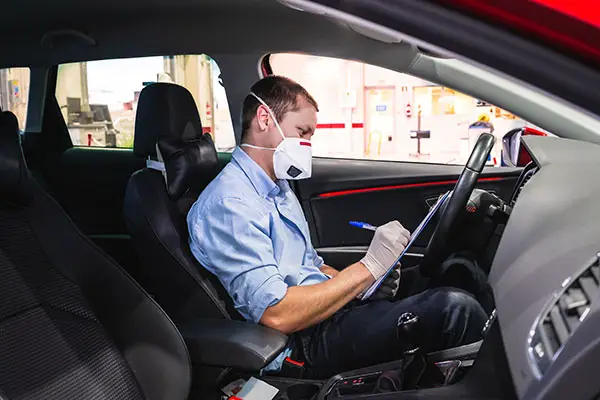 Budget for running repairs
It is a good idea that you get any issues you find sorted out as soon as possible, and for this reason, it is wise to make sure that you make an allowance for running repairs within your monthly budget or even have a bank account for your car repairs which you can add to monthly to cover costs. 
If like many people, this just is not an option, you can always apply for a car repair loan so that you can keep your car on the road and pay off the loan on a monthly basis.
Carry out safety checks regularly
In order to make sure that your car is road-worthy for any long trips (or even short ones, if you use your car a lot), it is a good idea to carry out regular safety checks. This is not only, so it complies with the road laws and regulations but also so that it is safe to use and will not invalidate your insurance should you have a road traffic incident. 
The checks incorporate checking that your lights, headlights, fog lights, brake lights, and reverse lights work. That your breaks, including handbrake work and hold the car still on a slope. That your oil, AC fluid, washer fluid, and coolant are at the right levels. Check that your tires are pumped to the correct air pressures, including your spare tire if you have one. Check that you do not have any loose connections under your hood and that your battery is fully charged.
If you have any issues with any of these points listed, it is recommended that you ask a certified mechanic to take a look at your car and sort out any issues you may have with it.