Last Updated on September 17, 2022 by John Robinson
You may think a salvage car is a bad idea. At a point in time, you can take your old car and trade it for cash to buy a new set of wheels. Many people disagree, but this could be the best thing ever. Allow me to explain why.
At What Point Is Selling A Car Better than Repairing? 
Identifying when your car is at the point of sale can be tricky. You have to understand your car and be familiar with its lifespan and tell-tale signs. Sometimes, you have a strong sentimental value for the car that, rather than sell, you spend a fortune replacing all the parts. You should know that when the costs for repair begin to exceed the vehicle's value or one year's worth of monthly payments on a replacement, that is your cue to sell the car. Although you may be able to fix sensitive parts of a car once or even twice, any other repair could end up damaging the vehicle. After consistently fixing a car, you will find out that all those repairs are not worth it. The minute the car begins to cause you unnecessary headaches, it is time to sell it.
How To Get The Most Cash From A Junk Car?
There are a lot of junk or salvage yards, but you have to be strategic when opting for any so you can get the best deals. It is pretty easy to find a credible local junk buyer. UsJunkCars have been in existence for 28 years, helping people sell off old cars at the best possible rates. They off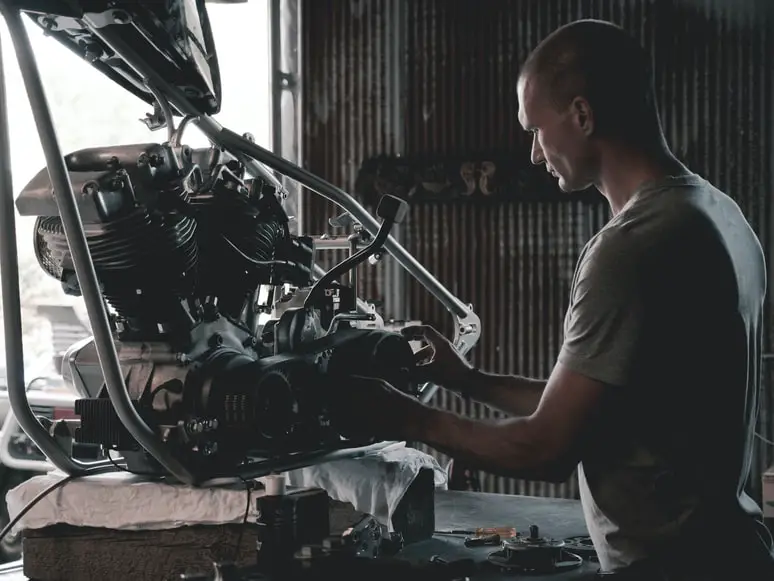 er free pickup of any kind of junk car irrespective of the year, make, or model. They also handle all the paperwork and pay you cash on the spot. All you need to do is provide very detailed information about your vehicle. It is important to note that the more details you give them, the more time you save them and yourself. It will do you good to ensure that you only sell to such licensed junkyards. Always remember to check if they have a permit. You can achieve this by checking their website or visiting their yard to inquire properly. Once all these are done, and you've gotten all the quotations, If your vehicle is drivable, there wouldn't be a problem towing it because many junkyards offer free towing, and they could pick up your car in the next or even same day. You must ensure the paperwork is properly done. After all these long processes, you will eventually get money for your junk car! Ensure that you negotiate and get paid the agreed price. Most junk buyers tend to pay in cash if you have the vehicle's title.
Reasons Why Should I Take My Car To A Salvage Yard?
There are several reasons as to why to so as they are:
Experts in Recycling 
When your car is sold to a salvage yard, you should rest assured that the vehicle will be processed according to all the rules and regulations. They will ensure that there is no pollution and the recycling of the car will be done properly in a legal environment responsibly. It also helps keep harmful materials out of landfills and gives room for steel and other metals to be recycled for reuse. Regardless if you don't want to send it in person, you need to hire a dumpster rental in Pennsylvania to take care of transporting your junk to the salvage yard.
Zero Cheating 
There are a lot of car enthusiasts. Some of them may be untrustworthy. Such people who pretend to have vast knowledge will make efforts to cheat you by offering an incredibly low payment in exchange for your old car. You do not have to accept the lame offers you get for your car. Salvage yards are aware of the value of scrap parts found in old vehicles, and they are always ready to pay you well for your vehicles even when they are in poor conditions. They understand that because a car has a bad break doesn't mean that the air conditioning components, speakers, tires, and more aren't in usable and good conditions.
Junk Cars Are Unsafe
It is necessary to discard your junk car as soon as possible, whether on the road or sitting in the garage rusting; whichever way, junk cars are unsafe. If you keep operating your junk car on the road, it poses a threat. It risks colliding into another vehicle or developing a terrible mechanical failure on the highway. If it is parked in the yard, it will be a safety hazard for the children or animals in your environment. Rather than keeping possession of what could be a health or safety hazard, you could be making some case by turning the vehicle over to a junkyard and making money from it.
Junk cars are not useless as people portray them to be. They have a lot of value as parts can still be salvaged and recycled. Rather than keeping your junk car and having its value depreciate as the days go by, you could take it to a salvage yard and earn well from it.