Last Updated on May 12, 2023 by John Robinson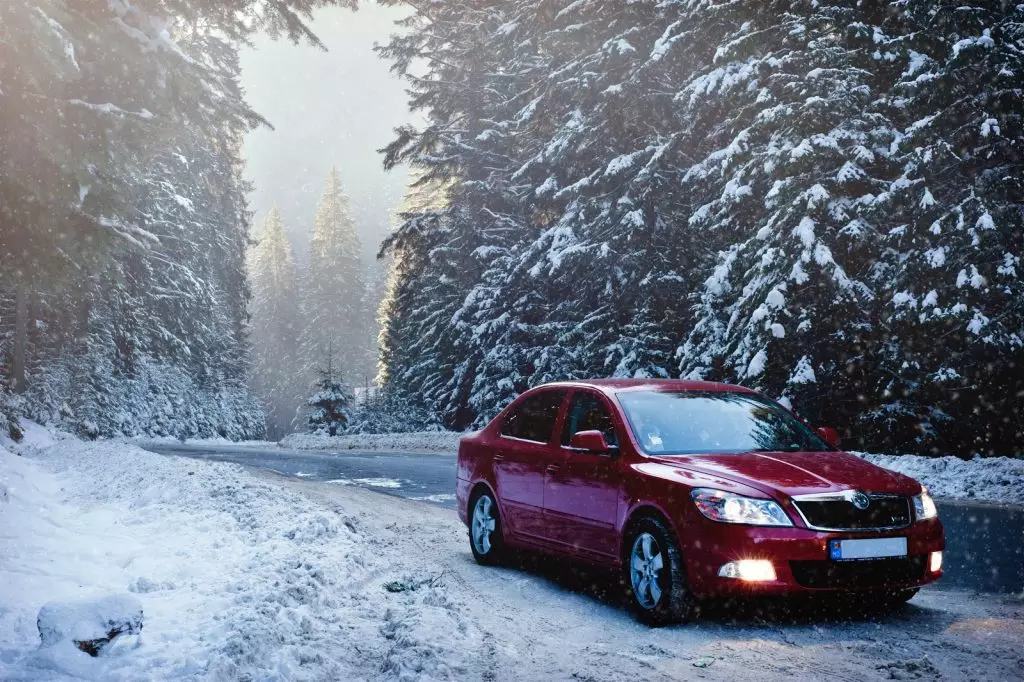 Changing up your tires once the freezing-cold winter season hits, is probably becoming tiresome. You want a summer tire that can also serve as your winter tire. When it comes to handling and traction, you want to go for a year-round option.
This is where the all season performance tires come in. These wheels provide good traction and handling response on wet and dry roads, as well as mud, snow, or slush.
Not every model can give you everything, though. But many popular and reputable ones yield returns for easier, faster, safer, smoother, and more comfortable driving. Find out below which products made our list:
Best All Season Performance Tires
1. Bridgestone Dueler H/L Alenza Plus
Best Overall
"Serving society with superior quality" is the mission that drives tire maker Bridgestone. With sustainability and innovation as ingredients, it creates some of the most reliable highway companions in the country. The Bridgestone Dueler H/L Alenza Plus comes to mind when we talk about all-season tires from the company.
Its performance through wet and dry conditions, snow, and ice is consistent, making it our #1 pick. The tread design is responsible for this. All-season driving is made possible by the strong traction created by the circumferential grooves, lateral notches, and sipes. By extension, the tread design helps enhance your car's fuel economy.
Reducing noise as you drive long distances is the symmetric tread pattern. Together with this feature, the fade-resistant sidewall promotes longevity. For more responsive handling and overall stability, you can rely on the notched shoulder blocks together with the continuous center rib.
People report about the quiet and comfortable ride resulting from outfitting their vehicle with this tire. Its reasonable price pulls consumers in, even enhanced by the 80,000-mile tread warranty offered by the manufacturer. Eco-conscious drivers can also take advantage of the reduced carbon dioxide (CO2) emissions resulting from the company's decision to use 5% recycled rubber.
Despite some difficulty in braking on ice, a generally superior road experience awaits crossovers, SUVs, and light and medium trucks. See if it fits your vehicles by visiting the company's website or trying the compatibility checker on e-commerce platforms like Amazon.
Bridgestone Dueler H/L Alenza Plus Is Suitable For:
Light and medium trucks, SUVs, and crossovers are compatible with this tire from Bridgestone. With 70,000 to 80,000 miles to cover, this highway companion is meant for high performance all year. Eco-conscious drivers can also depend on its reduced CO2 emissions.
Pros:
It offers top performance all-season with its excellent tread design.
It inspires confidence in driving through snow and ice.
Its tread design also enhances fuel economy, reduces noise, and provides overall comfort as you drive.
Its sidewall resists fading, contributing to a longer lifespan for the tire.
Its reasonable price makes it more ideal than its pricier counterparts, such as the Michelin Defender.
Cons:
Some users may find it difficult to brake on ice.
It may fit a variety of vehicles, but the range is still limited to some models.
[su_button url="https://www.amazon.com/dp/B00MJ9DASE?tag=buckeyeb-20″ target="blank" size="7″ center="yes" icon="icon: shopping-cart" rel="nofollow"]View On Amazon[/su_button]
2. Michelin Defender LTX M/S
Best Overall Runner-Up
Michelin is one of the global brands dedicated to providing drivers with premium mobility products. As one of the top all-season performance tires among the lot, the Michelin Defender LTX M/S features an improved tread pattern. This design is meant to discharge water during rainy or snowy conditions. 
Complementing this is the proprietary Evertread compound, which can make it last 10% longer in wet weather. The M/S rating is the go-signal that it's okay to take your car out in muddy or snowy conditions. In situations where lower-performance tires may skid, this model sports a grip that offers shorter stopping distances on wet grounds or during emergencies. 
This even promotes better traction in the snow, a good alternative to Michelin Pilot Sport 4. The Michelin Pilot Sport 4 is a high-performance summer tire, so it cannot equal what the Defender can achieve in freezing temperatures. Further, your tires can help improve your fuel economy through the boost from the MaxTouch construction.
There are a few things that may make you think twice about buying this model, though. The first one involves its stiffness, which can lead to a less-than-smooth experience driving or riding over bumps and holes. Another thing is that it can heat up and cool down fast. With this comes the pressure that can decrease the density of the rubber and weaken it, ending up in a flat or blowout.
In terms of pricing, this tire fits into the upper end of the mid-range category on the market. It is covered by a standard 6-year limited warranty for defects in materials or workmanship, as well as the Limited Mileage Warranty for the treadwear. Make sure to read the fine print for a proper understanding of the warranties' use. There's also 3-year flat tire assistance.
This tire has a service description, load rating, and speed rating of 275/55R20 113T. 
Michelin Defender LTX M/S Is Suitable For:
This tire can fit light trucks, crossovers, and sports utility vehicles (SUVs). It is suitable for muddy and snowy situations. However, it should not be driven through winter's deep snow.
Pros:
It features a directional tread design, which makes it easy for your vehicle to discharge water in wet weather situations. 
The Evertread compound allows for more enhanced durability.
It can help boost fuel economy.
It has a limited warranty for treadwear.
It is priced mid-range, similar to most models in this review.
Cons:
It tends to be stiff and, thus, uncomfortable when you're riding over bumps and holes.
It is quick to warm up and cool down, affecting the density of the rubber and leading to a flat or blowout.
It may get noisy, according to some verified users.
[su_button url="https://www.amazon.com/dp/B0192KSGD6?tag=buckeyeb-20″ target="blank" size="7″ center="yes" icon="icon: shopping-cart" rel="nofollow"]View On Amazon[/su_button]
3. Yokohama AVID Ascend LX
Best Value
From the first Japanese tire manufacturer to be granted an ISO9001 certification for quality management, the Yokohama AVID Ascend LX packs a lot of punch. Its longer tread life is due to the new L-2 compound coupled with a wider, flatter contour. This L-2 compound is composed of a unique polymer blend that improves grip and resistance to wear no matter the season. 
Hydroplaning resistance and water evacuation are superior thanks to the four wide circumferential grooves, matched by lateral grooves. The shoulders feature wavy 3D sipes while the intermediate ribs have notches, both of which create enough edges to promote excellent grip on snowy and icy roads.
A quieter ride is brought about by the multi-pitch tread design, a five-block sequence that can reduce pattern and road noise. This tire comes in 39 T-, H- and V-rated sizes. It works on family and sports sedans, vans, coupes, and sports cars. 
You can purchase a piece at around $100, making a set affordable enough for most consumers. You can also rely on the excellent work of the maker, Yokohama, which operates a plant in Salem, Virginia. An 85,000-mile tread life warranty applies across sizes and speed ratings. Reaching this number denotes an impressive run.
Yokohama AVID Ascend LX Is Suitable For:
Those who own vehicles in the T, H, and V ratings, as well as sizes ranging from 15 to 18 inches, can switch to this tire. People who want a touring all-season tire may find this set the ideal companion for their trips, especially on wintry roads. If you seek value for your money, this one will not disappoint.
Pros:
It has a longer tread life because of the L-compound that improves grip and wear resistance.
It sports four circumferential grooves, along with lateral grooves, that enhance water evacuation and hydroplaning resistance.
It makes for a quiet, smooth ride due to its multi-pitch tread design.
The manufacturer confidently attaches an 85,000-mile tread life warranty to this tire.
It is a more affordable option for most consumers.
Cons:
Even if it offers a lot of value, it delivers depending on the vehicle you are using.
It may not be suitable for use when freak snows hit during springtime.
Less experienced, cautious, and reserved drivers may take time to get used to this one.
[su_button url="https://www.amazon.com/dp/B07YTQT18C?tag=buckeyeb-20″ target="blank" size="7″ center="yes" icon="icon: shopping-cart" rel="nofollow"]View On Amazon[/su_button]
4. Pirelli P Zero
Best Value Runner-Up
Pirelli is a premium brand that supplies original equipment to some of the most popular car manufacturers in the world. Backed by 40 years in this space, it dishes out the likes of the Pirelli P Zero. This tire has been in the best all season tires ultra-high performance category for two decades now. And it is showing no sign of slowing down.
Its advanced, state-of-the-art modeling is something to emulate. Great handling and braking are made possible by its asymmetric design, making the tire ideal for wet and dry surfaces. For improved steering control and stability, the high-grip tread compound has nano-composites to help deliver on the tire's promise.
More technical features contribute to the overall function of the P Zero. Its wide, longitudinal grooves are in charge of high aquaplaning resistance. Meanwhile, the S-shaped sipes can lessen rolling noise. Supporting the handling in limited speed driving are the large, rigid blocks making up the outer part.
Another worthy addition is the high-density nylon belt that can distribute ground contact evenly during cornering. Indeed, there is a lot of value to be found in this premium tire model. This value, however, is designed to be appreciated by those who can afford its high-end cost. This one can retail at around $300 a piece.
Sizes range from 18 to 24 inches for a variety of car types. This product is not available for sale in the state of Arkansas.
Pirelli P Zero Is Suitable For:
This model caters to Cars and SUVs in 18 to 24 sizes/ 
Pros:
It uses state-of-the-art modeling to achieve a tread design that delivers ultra-high performance.
It provides great handling and braking, as well as improved steering control and stability.
It yields high aquaplaning resistance and reduces rolling noise.
It is engineered to be durable.
It has an aesthetically pleasing asymmetrical design.
Cons:
It falls on the high-end of the spectrum, so it's affordable only to a limited number of people.
It may ride loud and is prone to blowouts.
[su_button url="https://www.amazon.com/dp/B004QL6SWS?tag=buckeyeb-20″ target="blank" size="7″ center="yes" icon="icon: shopping-cart" rel="nofollow"]View On Amazon[/su_button]
5. Hankook Dynapro HT (RH12)
Best Budget
Continuing the list of the best all season tires is Hankook, an international company with Korean roots. It takes part in making East Asia known for its global competitiveness in the automotive industry. That said, the Hankook Dynapro HT (RH12) has proven that its manufacturer is one of the best.
This model is clear on what it can and cannot do. It's definitely appropriate for all-season driving. Its snow traction performs well on winter roads, on top of its relatively high rating in both wet and dry weather conditions. On top of this, its tread compound is environment-friendly and optimized for long mileage and braking performance. It also prevents chips, cuts, and abrasions.
Among its other benefits are better fuel economy through low rolling resistance, steering stability through high-strength steel belts, and durability through high-tensile strength sidewall rubber. Of course, all of these functionalities are matched by a reasonable cost. You can buy a piece for around $125. If you're lucky, you can even score a discount.
One thing that's missing from this model, though, is great handling. It's not that handling is poor, but it's just average. The tire pattern also creates a rather stiff feel. Other than this, you get a quiet and smooth ride. Like the Hankook Ventus tires, the Dynapro tires are backed by a 50,000 miles treadwear mileage warranty.
Additionally, Hankook lists Ford, Nissan, Ram, and Toyota among its automotive partners. So if you own any of these vehicles, you may want to verify compatibility and go for this tire.
Hankook Dynapro HT (RH12) Is Suitable For:
Car models by Ford, Nissan, Ram, and Toyota may be compatible with the Hankook Dynapro HT (RH12). You can find P-metric and LT options in 15 to 20 inches. 
Pros:
It has excellent snow traction, so you can confidently drive through light snow to slush.
It can reduce the risk of hydroplaning.
It also works well in wet and dry conditions.
It improves fuel economy, steering stability, and durability.
This tire offers a quiet and smooth ride more often than not.
It has a reasonable price tag.
Cons:
Its tire pattern may prove to be stiff, which can affect handling response.
Its tread life is good but not good enough in light of that of Bridgestone, Michelin, and Yokohama models.
[su_button url="https://www.amazon.com/dp/B005P4UC4A?tag=buckeyeb-20″ target="blank" size="7″ center="yes" icon="icon: shopping-cart" rel="nofollow"]View On Amazon[/su_button]
6. Goodyear Integrity Radial Tire
Best Budget Runner-Up
Starting with bicycle tires, Goodyear has grown into a global brand that caters to a wide range of vehicles, including aircraft. But for your passenger vehicle needs, look no further because the Goodyear Integrity Radial Tire provides as many valuable features as it can. It has been tried for years by private and commercial users.
A good part of its reputation is hinged on the tread rubber compound's capability in most conditions, including occasional light snow. Its symmetric design includes a continuous center rib, which yields consistent contact between the rubber and the road. This design increases traction and decreases noise on dry roads.
Meanwhile, traction during unpleasant weather is produced by the independent shoulder blocks, circumferential grooves, and siped intermediate tread blocks. Inside the tire, you'll find twin, high-tensile steel belts atop a polyester cord body to ensure long-lasting, stable rides. Realistically, you can expect 50,000 miles from this one, as expressed in its tread life warranty.
This radial tire blend combines low rolling resistance tread compounds and internal structures to deliver year-round traction and handling with matching fuel efficiency. Wet pavements and light snow won't be an issue with this one.
With all these features, though, the treadwear may not be as satisfactory as the others. Integrity's age is showing. But if you are on the lookout for a budget model, you can go for the Integrity for now. Its prices start at $71. For almost $100, you can also try the Goodyear Eagle Sport models.
Goodyear Integrity Radial Tire is Suitable For:
Named as Original Equipment for family, coupes, sedans, minivans, and other vehicles, this model has been around for years, giving a high-quality performance. It can fit sizes between 14 and 17 inches. You may verify compatibility via the company's website or designated online marketplaces.
Pros:
The tread rubber compound features a symmetrical design that increases traction on dry and wet pavements, as well as over light snow.
It is compatible with passenger vehicles, including family coupes, sedans, and minivans.
It can enhance fuel-efficiency alongside traction, handling, and durability.
It is one of the cheapest models in this review.
Cons:
Its treadwear may not be as satisfactory as other newer models.
It may be good in light snow, but not in extreme winter weather conditions.
[su_button url="https://www.amazon.com/dp/B009OBL5U0?tag=buckeyeb-20″ target="blank" size="7″ center="yes" icon="icon: shopping-cart" rel="nofollow"]View On Amazon[/su_button]
What Is A High Performance All Season Tire?
Usually, high-performance tires are separate from all-season ones. The former is your ultimate summer and speed option, but it has an unreliable grip over frozen or smooth roads during winter. On the other hand, all-season tires have more traction for when the icy snaps strike. They also have a longer tread life but no increased traction for normal roads.
Because of the limitations of both tires, it is better to look for a hybrid type these days, also known as the high-performance all-season tire. This tire combines all-season traction with good handling. It features flexible tread designs and compounds, so it doesn't sacrifice speed or grip. Instead, you can customize both factors depending on your driving style and the weather condition.
The hybrid makes for an ideal choice when you require year-round performance. Whether it's sunny or snowing, you can rely on your wheels anywhere and anytime.
What Is the Best Performance Tire?
All-season performance tires offer you the opportunity to drive with the same set of tires no matter the weather condition. But when it comes to performance, the Bridgestone Dueler H/L Alenza, the Michelin Defender LTX M/S, and the Yokohama AVID Ascend LX are the trio to beat. These are our top 3 picks, by the way (in case you just jumped to this section).
They combine speed and efficiency with all-season requirements to give you a great driving experience anytime, anywhere.
Which All Season Tires Are Best In Snow?
Among the models we reviewed, the Bridgestone Dueler H/L Alenza offers the most satisfactory performance and results in snowy and icy conditions. It is dependable and durable on both dry and wet roads. While some issues about braking on ice may surface, the speed, handling, and traction of this tire cannot be discounted. It is really the kind you can rely on all year.
What Is the Best All Season Truck Tire?
For light to medium trucks, the best all season performance tires are the Bridgestone Dueler H/L Alenza and the Michelin Defender LTX M/S. They have great traction and handling for these types of vehicles. 
Specifically, the former delivers unbeatable performance in snow and ice conditions. It just has a minor issue with braking on ice. The latter carries an M/S rating, which tells you that it's okay to drive it through slush or mud. However, it is not recommended for riding through deep snow.
Other than the downsides mentioned, these two are your dependable all season tires best bet.
What Is the Best Truck Tire for the Money?
The Yokohama AVID Ascend LX is the best truck tire for the money in our book. Its features have "excellence" written all over them. The design references attention to detail, yielding rewarding results on the road. You can review the pros and cons of this product in the previous section.
If you're wondering about the price, the Ascend LX defines affordability without compromise. Its prices start at around $100. And it is a top choice for many types of vehicles. It fits passenger cars, crossovers, SUVs, and minivans, in a wide range of sizes. 
Conclusion
Separating summer tires and snow tires may not be the most convenient habit you've had as a car owner. But this is why performance all-season tires were made. People like you may only need to replace your tires for a long time. If you're getting new tires, might as well check out the best all season tire options in this guide.
If you're thinking, "My tire is made for wet and dry conditions. Why wouldn't it be good for winter?" Well, the all season vs. all weather confusion must end here. Just because a tire is made for wet conditions does not mean you can depend on it come wintertime. It may not even budge an inch in deep slush. An all-season one is what you need.
The Bridgestone Dueler H/L Alenza ticks off a lot of requirements in this category. It is also considered high-performance, which means it's just as badass during summer and in any kind of weather. The Michelin Defender LTX M/S and the Yokohama AVID Ascend LX rank second and third, respectively.
For more information about tires and their performances, check out our regular updates.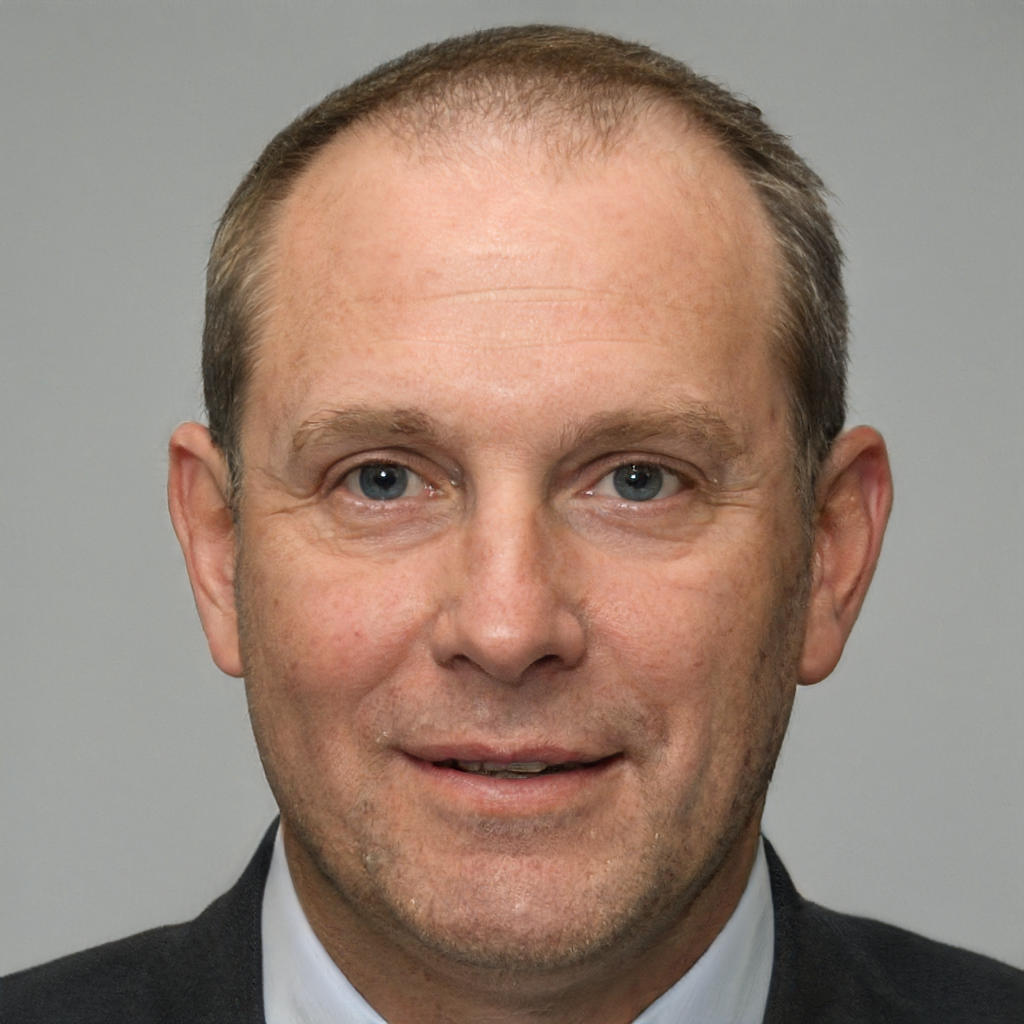 Howdy! I'm John Robinson from Levittown, New York. I am a mechanical engineer for 15 years and already had an established car repair company. I developed a personal relationship with cars since I was a kid. I always love the sounds and smell emitted by a car or truck and even at construction machinery. Since then I have been married but my love for cars only grew.