Disclaimer: As an Amazon Associate I earn from qualifying purchases. Without Any Extra Cost to You!
Last Updated on August 22, 2022 by John Robinson
Are you having a hard time starting your car? At the same time, are you experiencing other engine-related symptoms, such as increased fuel consumption and loud knocks? The problems are probably caused by a clogged fuel injector.
In this case, you can either dismantle and clean the fuel injector or use a fuel injector cleaner. Most people will end up choosing the latter. 
Actually, we've been researching way back since one of the warning signs caught us off guard. And we'd like to share the fruit of our research with you today. 
Drum roll, please. 
Here are the best fuel injector cleaner brands we've come across:
Table of Contents
Best Fuel Injector Cleaners
1. Chevron Techron Concentrate Plus Fuel System Cleaner
Best Overall
From removing deposits in your fuel injector to restoring your engine to peak performance, Chevron Techron Concentrate Plus works as a complete fuel system cleaner. It's a highly concentrated solution that helps to unclog your fuel injector and prevents startup problems. 
Take note that Chevron also offers the Fuel Injector Cleaner variant, which has a lower concentration. But one full tank treatment of Techron Concentrate Plus can be more powerful to soften and clear away dirt and deposits in the intake valve and combustion chamber as well.
On top of that, it maximizes fuel economy and improves engine functionality. Imagine getting a prompt pick-up and acceleration. Also, it can make your car feel smoother for a better driving experience. All it takes is pouring one bottle at every oil change or every 5,000 kilometers — no need to manually scrub the dirty spots. The cleaning starts as you drive away.
You can also begin to notice reduced emissions from your exhaust. However, the fuel additive works only for gasoline engines. If you're using diesel, you may have to look for something else.
Chevron Techron Concentrate Plus Fuel System Cleaner is Suitable For:
Gasoline-powered vehicles are compatible with the Chevron Techron cleaner. This product can also be used in a variety of vehicles, including two-stroke motorcycles and four-stroke lawnmowers and marine engines.
Pros
It cleans not just the fuel injectors but the entire fuel line.
It is compatible with many types of vehicles.
One full tank treatment can result in a clean start and a smoother drive. 
Cons
Some users think it can be expensive for a fuel injector cleaner.
The PEA (detergent) or polyether amine percentage is not specified in the label.
---
2. BG 44K Fuel System Cleaner Power Enhancer 
Best Overall Runner-Up
Automotive experts and experienced drivers put their money on BG 44K. This product is from a brand that has been on the market for over 40 years, which speaks about its staying power. It's pretty reliable as a more cost-effective alternative to Techron as it is a fuel system cleaner itself.
Designed for gasoline engines, it helps get rid of carbon buildup in the entire fuel system, the fuel injector included. It can deliver fast results, so you can notice the difference in a few days. But that probably won't be the case if your car has not been used for too long and not undergone regular maintenance. Try applying the solution multiple times.
Smaller, boosted engines can benefit from this cleaner. You can choose between the can or bottle version to pour into your gas tank. As a result, it can restore flow in your fuel injector, increase power output, and restore engine performance. Further, it can correct the air-fuel mixture to prevent engine knock.
BG 44K Fuel System Cleaner is Suitable For:
Those who want to buy in bulk can find this a more cost-effective choice. One can of this product can treat 20 gallons of gasoline.
Pros
It is quick-acting and works on the full fuel-cleaning system.
It improves fuel injector flow, power output, and engine performance.
It is recommended for gasoline-type engines and small, boosted cars.
Ideal for bulk buying, it makes for a cost-effective option.
Cons
Larger stores may not carry this product.
It may not improve emissions from the exhaust.
It may require multiple applications in cars that haven't been used for a while.
---
3. Red Line SI-1 Fuel System Cleaner
Best Value
Red Line is another trusted automotive lubricant maker. Its SI-1 has polyether amines that can clean the fuel injector effectively. This applies to any form of fuel injectors, including GDI (gasoline direct injection). This product is meant for the entire fuel system, so it can also remove the debris inside carburetors (carb), valves, etc. 
One more thing to like about this brand is that it's safe to use on your vehicle regularly. A bottle contains 15 ounces of this concentrated fuel treatment, which is enough to fill a tank. Also, this amount should work for idle vehicles. 
Red Line is more affordable than the top-tier products from Chevron and BG. But it shines in lubricating the upper cylinder and valves without breaking down the chemistry of the motor oil. These reasons make it our Best Value choice. Add to these fuel efficiency and stability, as well as the prevention of carb icing in certain cold and humid conditions.
Red Line SI-1 Fuel System Cleaner is Suitable For:
People who want a go-to brand for maintenance can save some money with this one.
Pros
It cleans the entire fuel system, including the fuel injector.
It works fast to improve even an idle car's performance.
It lubricates and cleans the upper cylinder and valves.
It enhances and stabilizes fuel and prevents carb icing.
It is a more affordable option than top-tier brands.
Cons
Its nozzle is too short, so pouring it into the tank is a challenge.
The change in performance may be quick but also small.
---
4. Royal Purple Max-Clean Fuel System Cleaner and Stabilizer
Best Value Runner-Up
The Royal Purple Max-Clean deep cleans various parts of your vehicle. It penetrates and removes the dirt and residue in your fuel injector. So, the injector is unclogged and starts sending mist into the engine powerfully again. It also prevents some common fuel injector problems, such as hesitation and stalling.
At the same time, it takes care of the carburetors, intake valves, and combustion chambers. Still, you may be thinking, what sets it apart from the others on this list? How about the fact that it works on both gasoline and diesel engines? It's also safe to use with any fuel, such as ethanol blends or biofuel. This fuel additive also costs less than the likes of Chevron and BG.
Best of all, this product is compliant with EPA (Environment Protection Agency) and CARB (California Air Resource Board). You are dealing with an eco-friendly formula here. It emits 18% less carbon monoxide, 13% less nitrous oxide, and 12% fewer hydrocarbons. Plus, it doesn't harm vehicle emissions equipment. 
Royal Purple Max-Clean Fuel System Cleaner is Suitable For:
Many types of vehicles can rely on the deep-cleaning power of this affordable fuel system cleaner. If your engine runs on gasoline or diesel, this one may be for you.
Pros
It unclogs the fuel injector to allow optimal functioning.
It cleans complete fuel systems to improve fuel economy.
Being EPA and CARB compliant, it reduces emissions of toxic gases.
It is one of the Best Value options in this review.
Cons
Some users report decreased mileage despite increased power.
It may not improve idling according to the manufacturer's promise.
---
5. Lucas Oil Fuel Treatment
Best Budget
Keep your fuel system safe with Lucas Oil Fuel Treatment. It functions beyond being a fuel injector as it acts as a fuel conditioning agent. It enhances the performance of your car's fuel system, so driving feels smoother. This also extends the life of the fuel injector and fuel pump.
Further, this burns toxic emissions, so you don't experience their negative effects. It can neutralize the negative effects of low sulfur and methanol as well.
Overall, it cleanses and lubricates your whole fuel system. You can enjoy increased mileage and power with just one treatment. This offering is easy on your pocket and hassle-free to use. Plus, it matches gasoline and diesel engine requirements.
Lucas Oil Fuel Treatment is Suitable For:
Any vehicle that uses gasoline or diesel can benefit from this moisturizing agent.
Pros
It reduces the negative effects of toxic emissions, low sulfur, and methanol.
It makes fuel injectors and fuel pumps more durable.
It works fine on gasoline and diesel engines.
It is easy on the pocket.
Cons
It is easy to copy, so beware of fake products.
You need to use it every time you fill-up.
---
6. Liqui Moly 2007 Jectron Gasoline Fuel Injection Cleaner
Best Budget Runner-Up
Last but not least, the Liqui Moly 2007 Jectron Gasoline Fuel Injection Cleaner is a budget-friendly fuel additive that packs some power. It helps you manage carbon deposits in your fuel injector and other auto parts. And it works even for older engines.
This product passed the test by TIA (Technical Inspection Association), a technical inspection company owned by Germans and Austrians. This means the fuel injection cleaner is safe for catalytic converters and oxygen sensors, among others.
Use one full bottle each time you fill your tank or after every 1,000 miles. You will probably need more of the formula depending on how often you gas up. Finally, this one is only good for gasoline engines.
Liqui Moly 2007 Jectron Gasoline Fuel Injection Cleaner is Suitable For:
Gasoline-powered vehicle owners can use this inexpensive option to clean their fuel injectors regularly.
Pros
It cleans deposits in the fuel injector and works on older cars as well.
It passed the technical inspection by TIA.
It does not damage catalytic converters and oxygen sensors.
It is an inexpensive fuel injector cleaner.
Cons
You may need to refill the cleaner each time you gas up.
It may cause changes in the feel and vibration of your engine.
---
Do Fuel Injector Cleaners Work?
A refined petroleum product, gasoline, is a mixture that mainly consists of hydrocarbons. This conventional fuel passes through the fuel injector and leaves deposits, with carbon as the chief culprit. This happens because car engines are not designed to burn off fuel completely. The residue can then clog the fuel injector, as well as other auto parts.
The deposits are a natural byproduct of the process. However, clogging is not. It rather results from years of not cleaning your fuel line, particularly the fuel injector. You probably thought about cleaning it once you started noticing problems, such as issues during car startup or loud engine knocks.
This is where fuel injector cleaners come to your rescue. In our review, we shared with you how fuel system cleaners penetrate and remove carbon deposits in your fuel system. That includes deep cleaning the fuel injector. This way, the injector allows fuel to flow and shoots mist, instead of a stream, to the engine efficiently.
The brands recommended here work, according to user reports. However, you should use a cleaner regularly to eliminate dirt and debris, as well as to keep new ones from forming.
How Often Should I Use Fuel Injector Cleaner?
Regular maintenance is the key to keeping your fuel injector free from buildup. If left unmonitored, this auto part can get clogged, especially if the car has gone on for over 60,000 miles without a proper tune-up. 
If you have a fuel system or fuel injector cleaner, you may apply it and see the difference. It may feel as if you've brought your car to a professional fuel injection cleaning service. 
Once you treat your fuel with the cleaner, you will have to do it regularly depending on the manufacturer's instructions. You also need to observe changes in mileage, power, and performance. But if your engine does not have these features, you can clean your fuel injector every 45,000 miles or 36 months in general. Instead, If you are looking for fuel injector for your 24v cummins, then check this guide about the best injectors for 24v cummins at The Grumpy Mechanic.
How Long Does Fuel Injector Cleaner Take to Work?
One of the things you must remember is that most detergents, aka the PEA content, in cleaners, take time to work. Even with the brand promising fast action and results, you may want to run the initial batch of fuel low before making a verdict.
The buildup of deposits happened slowly. So the removal can also happen slowly. Perhaps, it is safe to say that the quick-acting ones mean they work without too many applications required. Meanwhile, some products contain ingredients that lubricate auto parts, which can help produce quicker results.
Of course, the process of putting the cleaner inside the fuel injector and letting the engine run until the fluid is used up occurs only for 5 to 10 minutes.
Which Fuel Injector Cleaner Is Best?
The answer depends on what you are looking for. You can avail of a full fuel system cleanup with most of the brands, especially the top-tier ones. You can also just focus on their effects on the fuel injector. Chevron Techron and BG 44K are the most reliable ones in this regard.
On top of this factor, you may also want to consider the product that will give you the best value for your money. And in this department, Red Line SI-1 is the winner. It is followed closely by the Royal Purple Max-Clean.
Are you working on a tight budget? Then, it is best to go for the crowd favorite, Lucas Fuel Treatment. Another option would be the Liqui Moly Fuel Injection Cleaner.
Conclusion
Now that you've got the questions out of the way, it is time to choose one of the best fuel injector or fuel system cleaner. Our top pick, the Chevron Techron Concentrate Plus Fuel System Cleaner, combines efficiency and excellent quality. It is also reasonably priced for the quality it offers. You can go for this one if you have a big budget for maintenance.
Of course, a high price doesn't always mean high quality. If you are looking for value or budget alignment, five more options await. The others also have their own set of pros and cons. Pay attention to them and find the one that fits your car needs.
At the end of the day, we just want a product that can live up to its promise. It should be dependable most, if not all, of the time.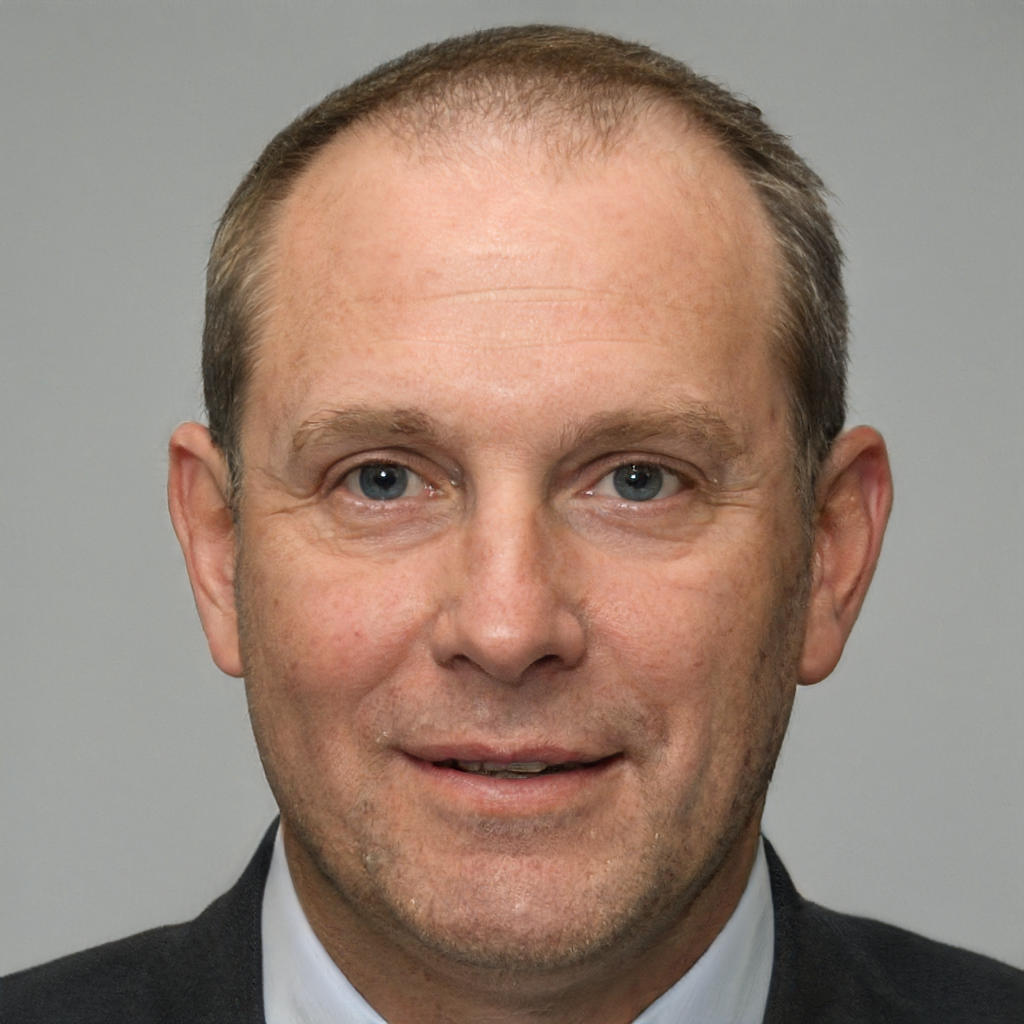 Howdy! I'm John Robinson from Levittown, New York. I am a mechanical engineer for 15 years and already had an established car repair company. I developed a personal relationship with cars since I was a kid. I always love the sounds and smell emitted by a car or truck and even at construction machinery. Since then I have been married but my love for cars only grew.