Disclaimer: As an Amazon Associate I earn from qualifying purchases. Without Any Extra Cost to You!
Last Updated on August 25, 2022 by John Robinson
Is your high mileage vehicle making strange ticking noises? Do you wish to keep the vehicle running on the road for a few more years? 
If the answer to any of the above questions is yes, you have arrived at the right place. Adding an oil additive to your engine oil will not only prolong its longevity but also solve all the annoying problems associated with a high mileage vehicle. In case you didn't know, an oil additive can be used alongside a 100 percent synthetic oil (or any other oil, for that matter). This post will help you pick the best oil additive for your high mileage vehicle.
Best Oil Additives for Older Engines
1. Marvel MM13R Mystery Oil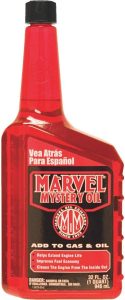 You will be surprised to find out that Marvel MM13R Mystery Oil was used in WWII on airplanes and battleships. This company was formed in the year 1923 in Chicago, United States. In an age when there were no ways to market the product via technological means, Marvel gained popularity by word of mouth. 
Due to its effectiveness in treating a litany of engine ailments, it is still one of the best oil additives for older engines. In case you are wondering how to use this product when you are already adding engine oil to your older vehicle, Marvel recommends replacing 20 percent of the engine or motor oil with this product. 
For instance, if the capacity of your engine for motor oil is 5 quarts, add one quart MM13R Mystery Oil and four quarts of regular motor oil. Whether you use conventional or full synthetic motor oil, MM13R Mystery Oil will help you get rid of the annoying issues that every other vehicle owner has to put up with.
Marvel MM13R Mystery Oil is Suitable For – 
This engine oil additive works best with problem-ridden older cars. If your engine fails to retain the engine oil for more than a week, or the carburetor makes a strange ticking noise, simply replace 20 percent of the engine oil with this mystery oil. It reduces friction, increases fuel economy, and makes all the engine parts work well together. Some have also described this engine oil additive as "the sweat of god."
Pros:
Keeps the engine clean and prevents the buildup of sludge.
Boosts the performance of your older engine.
Suitable for both gasoline and diesel engines.
No more strange ticking noise. 
Synchronizes the moving parts like the crankshaft, pistons, valves, and camshafts.  
Cons:
A bit pricier than other similar products.
2. Lucas LUC10130
Lucas oil additive is a US-made product popular among car owners. Whether your car is imported or domestic, this product will keep it running smoothly for years to come. Also, you will be glad to know that this oil additive is 100 percent synthetic. Plus, it does not fiddle with the thickness or viscosity of the engine oil. This additive simply reduces friction between the metal parts in the engine.  
The quantity of additives put into the engine depends entirely on the type and age of the engine. It is recommended that you add 150-200 ml initially and monitor the performance of the vehicle for a few days. If the return is unsatisfactory or you are still experiencing issues like dry starts, add 50-100 ml more during the next oil change sitting. Also, reduced engine noise is another good indicator of this product's efficiency.
Furthermore, you should also know that this product is liquid engineered to solve commonly occurring issues (in older engines) like rough idle, fast idle, and stalling. Also, your engine could idle either in extreme cold or hot weather–this product works in all adverse weather conditions. On your next oil change, add this product with the engine oil and forget about engine startup issues. Next time you are out on the road, you don't have to dread every time you put your foot off the gas. 
Lucas LUC10130 is Suitable For – 
Lucas LUC10130 works best with all types of gasoline or diesel engines– primarily Ford power stroke engines. Whether you have a relatively newer car, an old truck, or a vintage vehicle, you can add this engine additive with the engine oil without hesitation. Plus, it doesn't matter if you use conventional or synthetic motor oil. In case you have already damaged your Ford engine or blown a gasket due to not changing your oil for a long time, you can order replacement ford parts online that will come cheaper than the traditional stores.
Pros:
Eliminates dry starts.
You no more have to deal with rough idle, fast idle, hesitation, and stalling of the engine.
Compatible with both conventional and synthetic motor oil.
Suitable for both gasoline and diesel engines.
Reduces friction between metal parts of the engine.
Cons:
Works great with Ford power stroke engines. Might not be suitable for others.
There is no "see-through window" or a stripe on the container. You have to estimate the quantity left by shaking or peeing through the opening. 
3. Slick 50 750002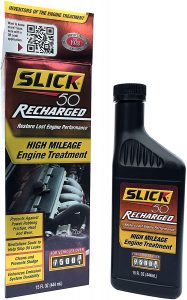 Is your vehicle over 75,000 miles? Are you looking for a quick way to boost its performance? The Slick 50 750002 Recharged High Mileage Engine Treatment is an engine oil additive designed specially to solve problems such as power-robbing friction, heat, and wear. 
The manufacturer claims that this product contained intelligent magnetic molecules capable of bolding with the metal engine parts. This allows the engine to maintain and repair itself even when it is turned off.
Also, unlike engine oils, this additive does not take days, weeks, or even months to produce results. Immediately after your first oil change with this product, you will notice an improvement in mileage, fuel economy, reduced engine noise, and overall better engine performance. 
Also, if you are an owner of an old or vintage car, you would not be using it quite often. Keeping the car in the garage for too long can cause drying of engine parts. Conventional engine oil becomes inactive the moment you stop using the vehicle. Needless to say, this leads to dry starts on days you do use your car. Slick 50 750002 prevents dry starts. 
Slick 50 750002 is Suitable For – 
There is no doubt that this product can revitalize and reinvigorate an old beat-up engine, but I would recommend this product to be used with newer engines too. The unique formula used in the making of this engine additive reduces friction between two metal engine parts. 
The manufacturer also insists that it will make the engine parts slide like ice on ice. It is to be used like every other engine oil additive. That is, replace 20 percent of the engine oil with this product. It is definitely worth a try.
Pros:
Provides full protection against power-robbing friction.
Prevents the buildup of sludge in the metal surfaces and moving parts in the engine.
Reduces engine wear and tear.
Improves the overall fuel economy of the vehicle.
Gives a new lease of life to older engines.
Cons:
The latest version of Slick oil additive does not contain Polytetrafluoroethylene (PTFE). PTFE is considered suitable for older engines (made in the 80s and 90s). 
4. Rislone Engine Treatment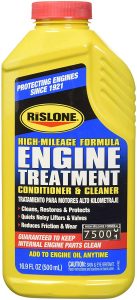 It is not uncommon for a vehicle over 75,000 miles to make strange ticking noises or having undetectable moving parts somewhere within the engine. An older engine is susceptible to a litany of other problems. If you have found yourself with such a vehicle, I would recommend Rislone Engine Treatment– the best oil additive for older engines. Also, you don't have to wait until your next oil change. This oil additive can be used at any time you want. 
Further, the manufacturer claims that this oil additive will begin solving the issues the minute you install and start driving the vehicle. The makers of this product understand how challenging it can be for a car owner to tune up their car by themselves. Visits to a mechanic or lube shop can take a toll on the wallet. This proven inexpensive solution allows you to conduct all engine tune-up activities in your home garage itself. It is very affordable too. 
Upon installation, this oil additive begins to mix up with the engine oil– it doesn't matter if you use conventional or synthetic oil. An older engine is more likely to have deposits of varnish, sludge, and gum in the internal metal parts of the engine. This oil additive helps you keep your older engine clean and free of such deposits. I agree that it may not be possible to reach up to a point where you have a 100 percent contamination-free engine, but you can try to keep it to a minimum.
Rislone Engine Treatment is Suitable For – 
Rislone Engine Treatment is one of the best ready-to-use oil additives for those who do not like to spend time tuning up their vehicle. Also, not everyone is a car buff. Not everyone spends time learning and understanding car maintenance. There is a universal need that Rislone is fulfilling in the automotive repair and maintenance industry.  
Pros:
Enhances the longevity of an older engine. 
Reduces friction between the metal parts in an engine. 
Easy to use. 
Improves the overall performance of the vehicle.
This oil stabilizer can reduce the level of oil consumption by the engine.
Cons:
It only works with high mileage vehicles.
5. Liqui Moly (20002) Cera Tec Friction Modifier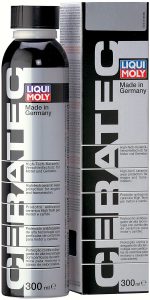 This oil stabilizer from Liqui Moly is a German product. The manufacturer has won several prestigious awards for coming up with innovative and affordable automotive lubricants. The readers of German magazines "Auto Motor und Sport" and "Auto Zeitung" have voted this product to be one of the best oil additives in the world. If you are trying to revive an old beat-up engine, you should give Liqui Moly Cera Tec Friction a try.
The primary purpose of this product is to reduce the friction occurring between the metal parts of the engine. Reduction in friction and wear naturally leads to a better fuel economy. The more you use an engine without proper maintenance and care, the more damage the metal parts incur. Liqui Moly Cera Tec Friction is equipped with intelligent magnetic molecules that bond with the metal parts inside the engine. 
This way, even when the engine is turned off (for a short or a long period), this engine oil additive continues to work– it works 24×7. The bonding of the magnetic molecules on the metal surface lowers friction and improves the overall functioning of the engine. Furthermore, the particles also protect the metal from the harmful effects of corrosion and rust. 
Liqui Moly (20002) Cera Tec Friction Modifier is Suitable For – 
This oil additive from Liqui Moly works best for those with a noisy engine. If you haven't used an oil additive or a stabilizer before, your older vehicle will most certainly have incurred some wear over the years. To quieten or smoothen an older engine, you are required to pour out the entire 300 ml bottle of Liqui Moly Cera Tec Friction into the tank. Within a few days, you can expect some good results.  
Pros:
Better engine performance within a week of installation.
Equipped with intelligent magnetic molecules. 
Suitable for both gasoline and diesel engines.
Continues to work at its best, even in adverse weather conditions.
Cons:
Must be used with fresh engine oil only. 
The product details are mentioned in the German language. 
Need to shake the container for sometime before use.
6. Sea Foam SF-16 Motor Treatment

Sea Foam SF-16 Motor Treatment is a tried and tested product. For the last eight decades, the company has produced some of the finest automotive lubricants. This product can also be used to smoothen the operation of a weed whip or a leaf blower. Basically, any older engine can be revived by putting the right amount of Sea Foam SF-16 Motor Treatment in it. Plus, some older engines have an external crankcase, simply pour some of this solution to clean harmful residues and deposits.
The primary purpose of this oil additive is to make an older engine start quicker and run easier. On top of that, it also performs essential maintenance tasks such as cleaning deposits, de-icing the engine, adding lubricity to the fuel, controlling moisture content in the fuel, and quieting noise filters. You can use this oil additive to gasoline or diesel engines. Plus, you don't have to worry about adding it to a fully synthetic engine oil– it blends in quite nicely.
According to Sea Foam, adding one ounce of this solution per gallon is good enough for regular fuel system maintenance. Add two ounces per gallon when a higher cleaning concentration is needed. For 2-stroke engines, Sea Foam recommends adding two ounces of this oil additive per gallon. Lastly, for injector cleaning tools, you can refer to the instructions given by the manufacturer of that particular tool.  
Sea Foam SF-16 Motor Treatment is Suitable For – 
This product works best for those wanting to make the older engines perform well despite the wear and tear. If this sounds like you, the least you can do at this stage is put a halt to the wear and tear by adding an oil additive or stabilizer to the motor oil and other parts of the engine. Beyond that, this product also helps you stabilize stored fuel for up to two years. Add one ounce per gallon of stored fuel.
Pros:
Made with 100 percent pure petroleum. 
Tried and trusted oil additive.
EPA registered product.
Easily blends into conventional or synthetic oil.
Can also be used to boost engine performance in vehicles such as a tractor, boat, or even a lawnmower.
Cons:
The packaging of this product needs improvement. 
Can Oil Additives Harm My Engine?
No adding an additive or a stabilizer won't harm your engine. Unless you use a no-name or a knock-off cheap product, there is nothing to worry about. Companies like Marvel, Slick, and Rislone have been around for more than a century. Also, as I already stated earlier in this post, oil additives manufactured by Marvel have been used in land combat and military transport vehicles in WWII.  
Before using an oil additive, make sure to check out the instructional manual provided by the manufacturer. Although the manufacturers use 100 percent pure petroleum as a base for building an oil additive, they add synthetic ingredients that may or may not go well with all engines. For instance, oil additives by Slick come with intelligent magnetic molecules. Older engines made with a metal other than iron or steel may not benefit from magnetic lubricants. 
In fact, these molecules will get stuck in between the parts of the engine leading to a blockage. Hence, an oil additive may be harmful if you pick one that is incompatible with your engine. You should also pour the right amount of oil additive in the tank. As a rule of thumb, you should replace 20 percent of the motor oil with an oil additive (as in the case with Marvel). However, the dosage may vary from manufacturer to manufacturer.
Do Oil Additives Really Work?
Oil additives do not work in that similar way a motor oil would work. When you add motor oil to the engine tank, you know exactly what you are getting. Motor oil companies hire the best chemical engineers who test the product in a series of engines. Unfortunately, such is not the case with oil additives. The primary purpose of an oil additive is to revive an older engine so it can work smoothly for as long as the parts are lubricated and clean.   
However, to find the best oil additive for your engine, you must experiment with 2-3 brands. It is highly likely that you might bump into the right product on your first attempt but do not despair if the oil additive you bought does not yield results. Moreover, some oil additives like Sea Foam SF-16 deliver results almost immediately. Others might a week or two before you see a positive outcome.
What Is the Best Oil Additive for Noisy Lifters?
A lifter is a cylindrical component attached to the ends of a camshaft. Lifters actuate the intake and exhaust valves. The camshaft is connected to a crankshaft via belts, lifters, or gears, and hence, an unmaintained camshaft leads to a noisier engine. The camshaft itself doesn't make any noise, but the vibrating lifters or gear can generate noise. So, how to stop the lifters from making a crackling sound?
Rislone Engine Treatment is one of the best solutions to a loud ticking or a tapping noise arising from the lifters. Whether you have a solid, hydraulic, or a roller lifter, pouring the right amount of this product in the tank will solve your issue. Depending on the condition of the engine, you can replace 20-30 percent of the motor oil with Rislone Engine Treatment. The manufacturer recommends using a 500 ml bottle with 4 to 6 quarts of motor oil.
Should You Use Thicker Oil in an Older Engine?
Engine oil is highly reactive to the changes in the temperature of the environment. The thickness or the viscosity of an engine oil varies with the environmental temperature. Engine oil with a thickness of 5 during winter would increase to 10, 20, or even 30 in summers. You should also note that a thicker oil is also a right choice in situations where the engine is consuming more oil than usual. 
Before switching to a thicker oil, it is advised to check the oil pressure with the help of a pressure gauge. Compare the current oil pressure with the one when the vehicle was new. If the oil pressure has lowered with use, increase the thickness of the oil. But make sure you do it gradually. Hence, some people with older cars wonder if they could save money on fuel, improve the performance and the longevity of their vehicle by switching to a thicker oil.
Conclusion
For a major automotive lubricant company, it takes a lot of resources to come up with the perfect oil additive. Companies like Marvel and Rislone make sure that the research, development, raw materials, and manufacturing of oil additives are done as per the industry standard. Hence, do not be surprised if the oil additive is pricey. 
I would pick Marvel MM13R Mystery Oil from the other oil additives available in the market. It is one of the first companies to think of enhancing the age-old engine oil. Plus, you don't need to add a lot of it in the tank, merely 20 percent of the engine oil can be replaced with this solution. It will keep your high mileage vehicle operating optimally for years to come.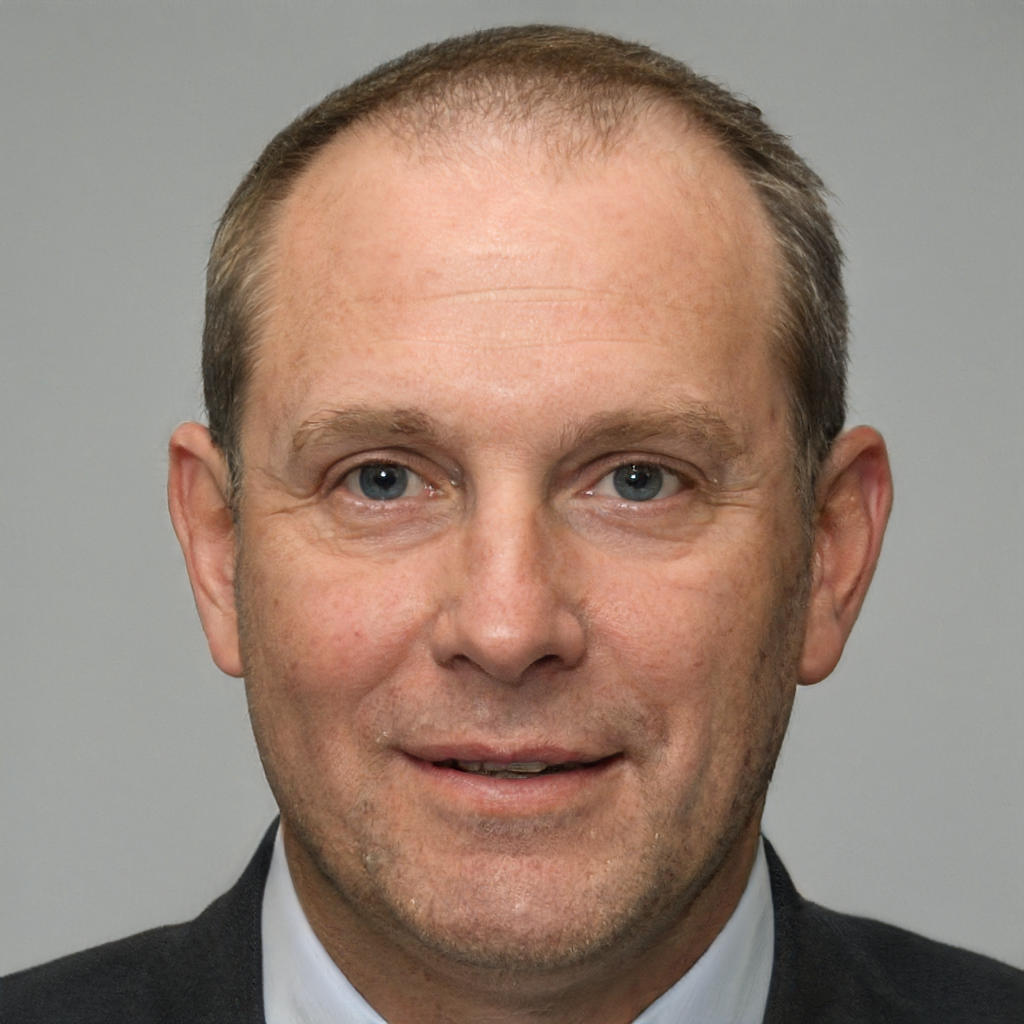 Howdy! I'm John Robinson from Levittown, New York. I am a mechanical engineer for 15 years and already had an established car repair company. I developed a personal relationship with cars since I was a kid. I always love the sounds and smell emitted by a car or truck and even at construction machinery. Since then I have been married but my love for cars only grew.