Disclaimer: As an Amazon Associate I earn from qualifying purchases. Without Any Extra Cost to You!
Last Updated on September 7, 2022 by John Robinson
Good quality subwoofers can provide you the best quality bass and the utmost quality of sound while you're driving. You will probably be accustomed to the usual drop in sound quality that occurs in a dodge ram. A set of good quality subwoofers can well maintain the excellence of sound quality and protect your experience from getting any low on this end.
There are numerous well-meaning options to select from. And this is also the source of ample confusion. We have brought you some of the best subwoofer for  dodge ram quad. Our select subwoofers are loaded with the best possible features in this arena. We have accomplished ample research to optimize this search for your benefit. 
[amazon box="B01LWVXNL2,B00IFA933C,B003710X2E,B004UFHXTM,B00KJ11XYM,B00KJ0XE7W,B005F7DT3S" template="table"]
The best subwoofer for dodge ram quad 
1. JL Audio SB D-QDRAMD/1-TW1 
This ultimate stealth box is compatible with Dodge Ram 1500 Quad Cab, 2002 model, 2003 model, and also with the 2500 and 3500 Quad Cab. Some models may require additional cutting and adjustments during installation but they all fit well. There are two subwoofer drivers and the total power handling capacity is 600 watts. 
Essentially handcrafted, these exceptional subwoofers have been built with the best quality materials. The main material of construction is fiberglass and a special AMC. It avails the adequate sturdiness and stability required in stealth boxes. The quality of construction is quite evident in the quality of music. The sub-bass performance for these subwoofers is known to be quite impressive. 
While these subwoofers may not be compatible with the standard cab, mega cab, or the '02-'08 crew cab, they go well with numerous models and provide the best possible two-seat sound experience. Note that these subwoofers are wired for 2 Ohm mono and their installation does not affect the cup holders or the seat folding. 
Verdict 
This set of two 10TW1-4 subwoofers is exceptional in performance and provides amazing sub-bass quality. The construction is durable and adequate for incredible sound quality. These subwoofers are also compatible with most Dodge Ram models.
2. Kicker SRAMCQ09 
The best thing about these subwoofers is their incredible ease of installation. You can easily put them in place without any cutting or additional modifications. Best of all, these subwoofers also avail you of the option of computer-optimization so that there is an absolute best synchronization between them and your vehicle. 
All the more, the vehicle's overall charging system remains unaltered. While this unique subwoofer can be mounted on any normal factory location in the Dodge Ram, it also maintains the original factory look which most aftermarket subwoofers fail to carry. This essential feature assures that your new subwoofers don't appear distinct from the rest of your vehicle.
Also, this subwoofer avails the highest efficiency and the highest possible sound performance. If you are looking to quickly get a new subwoofer, this may be the best option. One must note that the 32-bit digital signal processing in these subwoofers ensures that they tune in specifically with your vehicle. 
Verdict 
These best quality subwoofers are quite easy to install and very good in appearance. Such that they appear much like the original factory-made components. If you are looking for a quick upgrade, this is the best possible option you can get.
3. JL Audio SB D-QDRAM/10W3V3
This is amongst the most well-recommended good quality subwoofers. Operating at the maximum impedance of 2 Ohms, these subwoofers can be easily installed under the passenger seat so that the whole installation procedure doesn't get complicated. Even the size of these subwoofers is so small that their presence doesn't affect the folding abilities or the functioning of other such components in your Dodge Ram.
Al 10 inch driver is also included in the structure of these subwoofers to allow the best possible sub-bass performance with the minimal use of space. While their installation is usually not very complicated and doesn't require any major alteration in your vehicle's interior structure. The padding and the carpet underlying the passenger seat may have to be modified at times.
Also, some Dodge Ram models may even require an extra rear seat metal floor extension for the most adequate positioning of the subwoofers. Best of all, this is a single 10w3v3 subwoofer that easily fits inside your car without any usual hassle. The sound quality rendered by these subwoofers is unmatchable and quite incredible.
Verdict 
This excellent single subwoofer can be easily installed under your passenger seat and can operate along with a maximum impedance value of 2 Ohms. The folding capabilities of your rear seat are not affected by this installation.
4. Rockford R2D2-10 1000W
These excellent quality subwoofers are meant to fit beneath the rear seats of all models of Dodge Ram. One must note that the presence of this subwoofer in your vehicle will not be recognized by its appearance but solely by the amazing quality of sound. However, this one does not fit the Dodge Ram Dakota. 
The total air space for these subwoofers is about 0.65 cubic feet. Best of all, these are also a very affordable set of two subwoofers. If you are on a budget and in anticipation of the best in class sound quality, this is the perfect set for you. The maximum power capacity for each subwoofer is 500 watts. 
Also, the vented subwoofer enclosure is quite practical from the perspective of installation. The installation is made further easy by the dual voice coil that provides extra flexibility. Best of all, the presence of these subwoofers is supremely inconspicuous and it wouldn't even affect the folding of your rear seats.
Verdict 
These amazing subwoofers are the best quality you can get for this price. The installation is supremely easy and the sound quality is good. If you are on a budget and craving for an upgrade in sound quality, this is the best thing you can get.
5. ASC Package Dual Kicker C10 600W 
This is the most durable set of subwoofers you can get. This set of two subwoofers can beat best at a combined maximum power capacity of 600 watts. Wired to operate for a 4 Ohm mono, these subwoofers lie in the low-power spectrum in the wide range of good quality subwoofers.
The installation is superbly easy with the mounting depth of 7" and about 0.61 cubic feet of air space in each subwoofer. Although these subwoofers are small in size, they offer amazing sound quality. The performance of this set is incomparably efficient. But the most remarkable feature of these subwoofers is their amazing durability.
Adequately protected by a polyfoam ribbed surround, these subwoofers provide the utmost high-quality sound experience. This set can be easily installed underneath the rear seats. Moreover, the box kit offers a 360-degree back bracing for additional sturdiness and for the best possible elimination of sound distortion. 
You'll experience the utmost pumped-up bass and the best quality of sound.
Verdict 
These excellent subwoofers offer the most amazing sound quality in a very compact package. The maximum power capacity for these subwoofers may be low but they perform quite efficiently.
6. ASC Package Kicker C10 30W
This excellent subwoofer is best installed on the driver's side. The peak power of 300 watts provides the maximum impedance of 4 Ohms. The sound quality is amazing and the performance is further enhanced by the 360 degrees back bracing that eliminates any sound distortion.  
Installed on the driver's side, this subwoofer will give you incredible feels. Moreover, it is best compatible with all Dodge Ram Quad cabs built between the years 2002 and 2012. 
Verdict 
This amazing subwoofer offers the most amazing sound quality and the utmost compactness of structure. Best compatible with Dodge Rams built between the years 2002 and 2012, this is the best one you can get on the driver's side. 
7. Rockford Fosgate R2SD4-12 12" 1000W
This compact set of subwoofers is absolutely the best in performance. The easy fit is owed to its elevated motor structure that reduces the depth of the speaker so that it stays concealed. With a maximum impedance of 4 Ohms, this subwoofer delivers excellent quality bass within a limited area. 
The black-led liner spray greatly enhances the durability of these subwoofers. Moreover, the performance is boosted by the stitched tinsel. They can be easily installed underneath the rear seats and this wouldn't affect their folding. 
Verdict 
This set of subwoofers is recommended for people who want excellent performance and dependable durability along with compactness. The sound quality rendered by these subwoofers is amazing and worth the price.
Conclusion 
We have brought you some of the best subwoofers for Dodge Ram. Our list of valuable contenders is meant to save you time and money. One of the above is meant to rock your vehicle with the ultimate sound experience.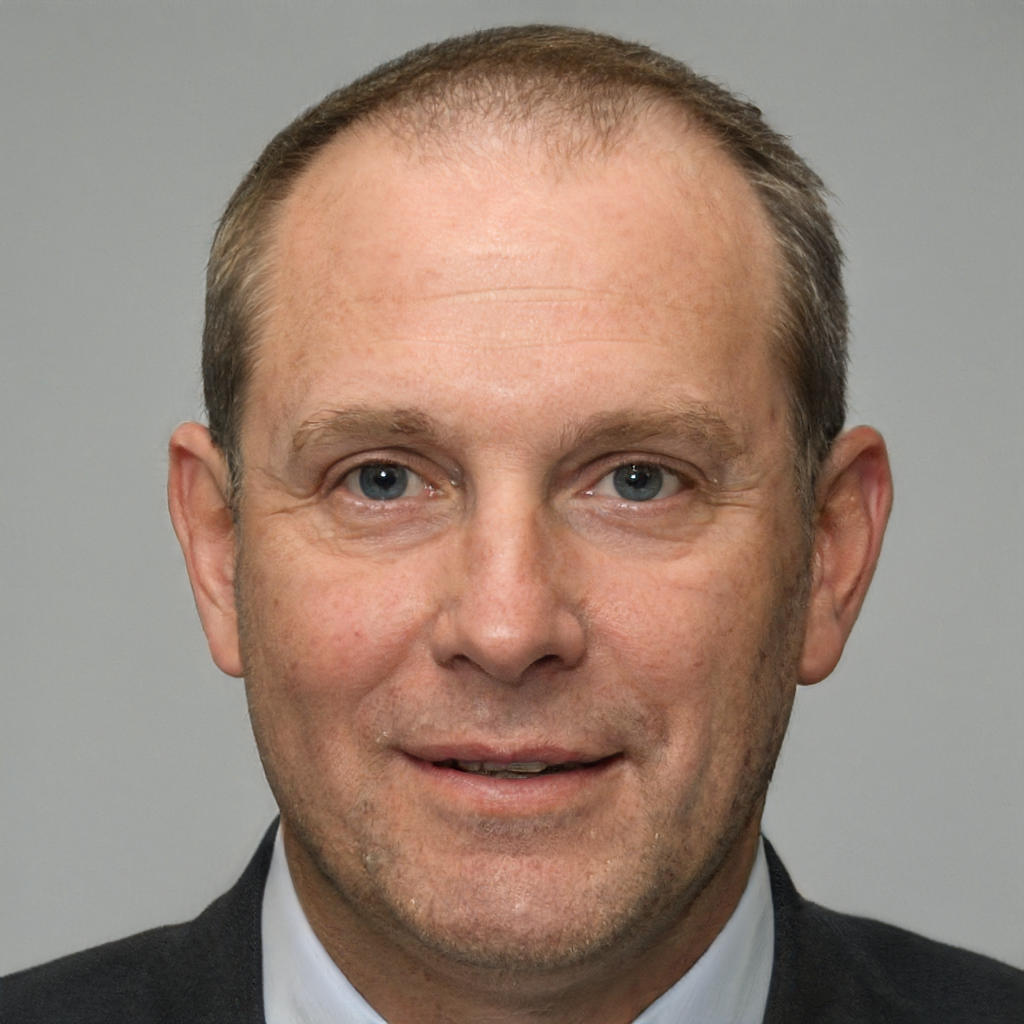 Howdy! I'm John Robinson from Levittown, New York. I am a mechanical engineer for 15 years and already had an established car repair company. I developed a personal relationship with cars since I was a kid. I always love the sounds and smell emitted by a car or truck and even at construction machinery. Since then I have been married but my love for cars only grew.