Last Updated on September 13, 2022 by John Robinson
Chevrolet's DZ 302 power engine is an absolute beast when it comes to performance. This is easily considered as one of the most elegant and reliable engines. While it is compact, it is exceptional in power at the same time. This engine has earned tremendous respect on the road and in furious racing. 
First built for the legendary first-generation Z/28 Camaro, this engine extracted the block of a 327 cubic-inch engine and utilized the crankshaft from a 283 cubic-inch engine. This resulted in a valuable 302.4 cubic-inch displacement. This incredible engine rivaled the Mustang in its day and age. 
More specialty was rendered to this engine by it's unique over square design made out of a 4.00-inch bore and a 3.00-inch stroke. The large bore worked well along with the short stroke and let the engine rev into a 7000 rpm range. In the age of big-block 5500 to 6000 rpm limit engines, this engine was a small-sized and high-rev displacement.
Although, the compact design allowed more exceptional horsepower potential and unmatchable reliability. This was wonderful in comparison to the other lower-revving engines at that time. Looking at such a wonderful power beast, one often wonders whether it is possible to build a Chevy 302 on one's own. While it will be obviously tough, it is entirely possible to build a Chevy 302. 
How to build  a Chevy 302 with more power and mileage: Build yourself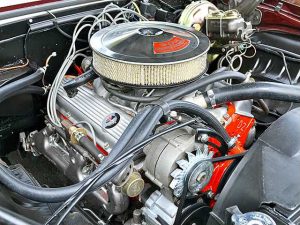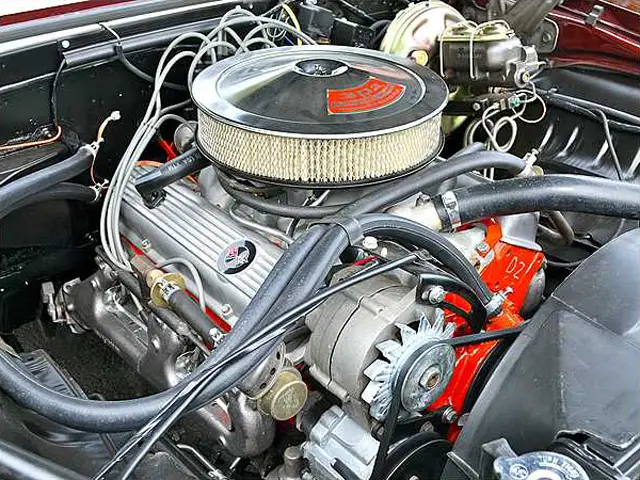 A successfully built Chevy 302 can provide you amazing levels of power and much extra mileage. It is possible to attain horsepower as much as 550 and fuel economy around 25-mpg with our excellent quality build. Considering the outdated aerodynamic envelope of Chevy 302, these may sound like lofty goals, but the build-up of this incredible engine can get you more amazing results than you can imagine.
To begin with this construction, you first need to make a dependable engine plan. It is commonly believed that an increase in the power of an engine doesn't work well with the part-throttle fuel mileage. It has been generally noted that the throttle mileage decreases with an increase in power. But a proper design can get you high horsepower as well as incredible fuel-efficiency. This would require the help of forced induction and EFI. 
The fuel economy of your Chevy 302 can be greatly enhanced with the help of a mild displacement of the engine. But the horsepower can only be powered upward with the help of a supercharger. It is recommended that you employ a centrifugal supercharger for this task because of excellent efficiency. A centrifugal supercharger is also small in size and easier to install so that it remains well covered under the stock hood. This placement enhances the subterfuge factor. It must be noted that a supercharger works most excellently in combination with an electronic fuel injection system. 
The efficiency of your Chevy 302 can be further enhanced with the help of a short 3-inch stroke that'll require less movement on the part of the piston and the mechanical-roller cam. A mechanical roller is preferred over a hydraulic roller because the mechanical cam has a relatively shorter ramp design. This implies that the size of the cam should be smaller than a comparable hydraulic-roller lobe. 
Note that you can conveniently employ any stock production 350 block or a GM Performance Parts' new cast-iron Bow-Tie cylinder block. The latter is preferable because it is amongst the new CNC-machined blocks utilized by popular Winston Cup teams. The block is fully machined but for the finish bore size. 
All the five mains also consist of 8620 steel four-bolt main caps. There is also a revised priority-main oiling system. This block is not very expensive, but it still offers sufficiently thick walls for a quality ring seal. This can help you save a good amount of machining-cost, way more than any standard cast-iron Bow-Tie block. 
You also need to assure that your compact Chevy 302 is capable of handling such enormous power output. For this, it is recommended that you employ a Crower Sportsman 4340 steel 3-inch-stroke crank and a special set of Crower Sportsman 4340 steel connecting rods that will complement the Bow-tie block. 
Your small engine may have rev as high as 6750 rpm to generate adequate power. Sturdy bottom pieces would ensure that the engine can reliably run at the suggested rom levels. Even the cylinder heads have a significant role in the ultimate power generation. Air Flow Research aluminum heads are known to greatly help in this aspect. 
It is suggested that you employ a nice set of big-block springs to complement the function of the roller cam. The valvetrain will be further lightened by the crane titanium retainers. It is also very important that you select the right camshaft for this purpose. The cam selection is also considerably difficult because it is supposed to fulfil two opposing goals.
A new short-duration timing profile is recommended to complement the supercharger. It is suggested that you employ a Crane Cams mechanical-roller cam with 212/220 degrees of duration at 0.50-inch tappet lift. The lobe separation angle should be 115 degrees and the recommended intake lift is around 0.470/0.489-inch on the intake and the exhaust. 
The lobe separation angle is a very important figure in the construction of the engine. It essentially refers to the number of degrees of separation between the intake and the exhaust lobe centerlines. A 110 degrees tight lobe separation would create more valve overlap and lead to a more or less lumpy functioning of the camshaft. This could seriously hurt the mileage of your vehicle. This is why a 115 degrees lobe separation angle is preferred for 0.470/0.489-inch lift on the intake and the exhaust. 
It has been observed that supercharger engines work relatively well along with camshafts that employ less overlap. The minimal overlap prevents the exhaust valve from blowing out because of the pressurized incoming charge. By limiting the valve overlap, both purposes are taken care of. However, it must be noted that short cam timing will eventually interfere with the highest attainable rpm horsepower potential. This flaw can be only compensated by running the supercharger at a faster rate. This factor would improve the airflow to the engine even if you use a short-duration camshaft.
It is important to assemble all the components correctly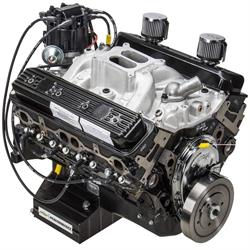 It can be quite challenging to rightly assemble all the integral components. This job can be conveniently completed in a two-car garage. You only need to hone the right Bow-Tie block because it is typically between a few thousandths of the standard bore size of 4.000-inches. This precision work needs to be done in the best way to make adequate clearance for Crane roller tappets. 
You'll see that the Bow-Tie block is partially drilled for use along with a right-hand dipstick. You'll need to use a matching Chevrolet right-hand dipstick oil pan and a modified '69 Z28 windage tray. It will be better if you replace the original ARP main cap studs with the longer ARP windage-tray studs. Although, the torque sequence required by Chevy may be complicated by the longer studs. 
This is essentially because longer studs torque the outer splayed main-cap bolts. The complete engine can be conveniently assembled with the help of the complete ARP set. All the rod bolts, head bolts, oil pan studs, and main studs will be supplied in this kit to rightly assemble your engine. 
Your Crane roller-cam endplay can also be customized with the help of a Moroso fiber-tipped cam button. This type of button would also save the Edelbrock aluminum two-piece cover from getting damaged. This cover will allow you easy access to the timing chain area so you don't have to drop the oil pan. An additional Pro/Race SFI-approved damper would complete this set up. 
The assembly of the short block would be complete with the bolted AFR heads, the stainless steel ARP head bolts, and the sealed pair of Fel-Pro composition head gaskets. You can attain a compression up to 8.9:1 owing to the 64 cc chamber and the 0.041-inch compression thick Fel-Pro head gasket. 
Once the SuperRam is in place, you can install the Vortech supercharger. It is recommended that you utilize a V-1 model. This is an internally gear-driven centrifugal supercharger and it utilizes Vortech's superior S-trim impeller design. You'll be able to attain excellent power and the ultimate efficiency in your Chevy 302.
Conclusion 
Chevy 302 is amongst the best known compact and powerful engines that can also be supremely fuel-efficient. You can totally rely upon this engine's excellent horsepower and superior rpm range. Chevy 302 has always stood out from amongst other low-rev engines. While it may be tough, it is definitely possible to build a Chevy 302 on your own. You need a two-car garage, all the necessary components, adequate skill, valuable knowledge, ample amount of time, and truly extraordinary patience. 
[su_youtube url="https://youtu.be/QaMb6SyvNk0″ width="800″ height="460″]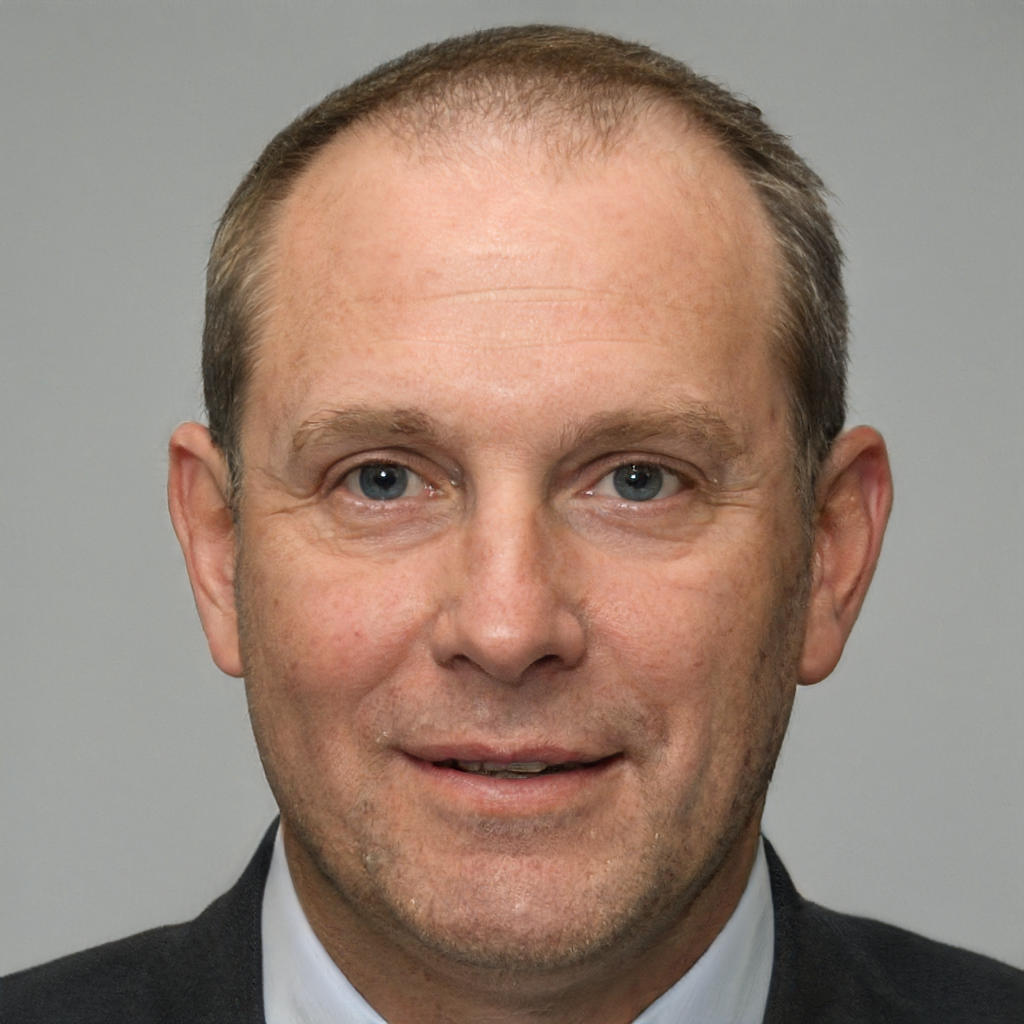 Howdy! I'm John Robinson from Levittown, New York. I am a mechanical engineer for 15 years and already had an established car repair company. I developed a personal relationship with cars since I was a kid. I always love the sounds and smell emitted by a car or truck and even at construction machinery. Since then I have been married but my love for cars only grew.