Disclaimer: As an Amazon Associate I earn from qualifying purchases. Without Any Extra Cost to You!
Last Updated on September 6, 2022 by John Robinson
Superchargers are excellent and reliable for boosting the performance of your vehicle. It is said that a good supercharger can uplift your vehicle's power performance by as much as fifty percent. However, superchargers also tend to draw some amount of power for their own operation. So the actual enhancement in power may only be around forty-five percent. 
It is important that you get yourself a specific supercharger for the desired application in your vehicle. Note the exact model and the type of engine of your vehicle before gaining insight into some of the best selling brands. We have brought you some of the best superchargers in the American market. All of our products are strong contenders and widely appreciated. 
[amazon box="B07565NMKC,B00OUVEIGM,B00LQUTSS8,B00KJI4C8O,B00P3FQ00G,B01N9Q9ZS7,B00OUVENYY" template="table"]
 Best Superchargers
1. Roush Performance Products 421823 Supercharger 
This phase I supercharger system is supremely efficient and sufficiently powerful to produce about 670 HP/545 ft-lbs of torque. Moreover, it is easily compatible with both manual and automatic transmission systems. 
The most significant feature of this supercharger is the presence of Eaten's new four-lobe rotors along with high-flowing inlet and outlet ports. The thermal efficiency of your vehicle will be greatly enhanced by this feature. All the more, the large intercooler is responsible for aptly integrating the excellent cooling technology with the low-temperature radiator and the degas bottle.
Also, this supercharger comes with a special 85 mm pulley. The aluminum upper and lower intakes greatly enhance the capacity of the fuel charging assembly. The unique high-flow induction system is very beneficial. There is also a twin-60 mm throttle body. The sheave FEAD system is heavy-duty and can handle substantial work. 
The installation of this supercharger is not very difficult. All the necessary installation hardware is supplied along with the kit. The company also provides a three-year warranty.
Verdict 
This is the most recommended supercharger kit for its wonderfully efficient operation and easy installation feature.
2. Rotrex R-50-3094-BLK C-30-94 Supercharger 
This is the best amongst the centrifugal superchargers in the American market. The best quality of this supercharger is its capacity to supply airflow up to 0.39 kg/s. Along with this, it renders impeller speeds of about 100.000 rpm. The high-speed planetary traction drive of this supercharger creates these excellently high speeds. This feature wonderfully integrates the small size of the supercharger for sufficient durability and groundbreaking performance.
One must note that this is the largest supercharger in the C30 arena. It is quite versatile and will become useful in a large variety of applications. This is most compatible with 1.8-3.0 L engines. Rest assured that up to 425 hp will be delivered by its superior performance. 
Best of all, this kit includes many additional items for the best possible performance of the supercharger. There is a special Rotrex magnetic oil filter. Furthermore, this kit includes a Rotrex oil reservoir kit too. You are also provided about one liter of Rotrex SX150 oil. An eight feet line oil line also comes along. 
Verdict 
This is amongst the best centrifugal superchargers in the American market. It supplies excellent impeller speeds in a very efficient manner.
3. Edelbrock 15353 E-force Stage-3 Pro Tuner Supercharger 
This is probably the most efficient contender on this list. This unique Stage-3 Pro Tuner kit will render you about 688 rwhp power along with 601 rwtq torque. It is especially compatible with all the 6.4 L HEMI Chrysler 300, Challengers, and Dodge vehicles built between the years 2011 and 2014. 
This kit is of utmost use for racing applications. This will greatly enhance the speed of your vehicle with minimum effort on your part. Most competitive racers commonly use this supercharger to boost their flow on the racetrack. The most significant feature of this product is the Eaton Gen VI 2300 Roots-type Supercharger racing assembly.
This part has a special four-lobe design and it easily provides about 160 degrees of twist to assure the maximum amount of flow. Furthermore, the optimized temperature guarantees a sufficiently quiet and reliable performance. This supercharger kit includes the special serpentine style supercharger pulley. One must note that no damper is provided along with the kit.
There are about six crankshaft pulley grooves to enable better performance. And the supercharger is thoroughly coated with a black powder to render excellent resistance to corrosion and enhance durability.
Verdict 
This excellent supercharger kit is meant for competition racing applications. The performance is relatively quiet and the results are superbly fast. 
4. Edelbrock 15460 Supercharger
This is the utmost powerful supercharger to take your vehicle into Hulk mode. Once you have this installed, your car better be known as a muscle car for its absolutely incredible performance. This excellent supercharger can boost your engine's performance by as much as 600 horsepower. Furthermore, it can render about 550 lbs-ft of torque. 
The unique Edelbrock Supercharger assembly includes a special cast aluminum tensioner along with an idler bracket. Also, there is a cast aluminum engine valley tray. This assembly also includes a heavy-duty automatic belt tensioner that has about twice as much capacity. There are special intercoolers and a bar and plate for the most efficient performance. 
This special supercharger also includes a high-flow 95 mm mass airflow sensor housing. This has extruded aluminum fuel rails along with a -6 AN line. The custom-molded intercooler hose that greatly improves the efficiency of this system has also been connected to the main housing. This is done with the help of special quick-connect fittings. 
The recovery tank also includes a separate electric intercooler water pump. You'll be amazed by the level of efficiency guaranteed by this specialized cooling mechanism. This kit also includes fuel injectors, steel idler pulleys, along some high-speed bearings. There is also a high-flow conical air filter. All the more, you also get a PnP, a much required electric harness, and all the necessary installation hardware.
Verdict 
This highly efficient supercharger is capable of enhancing the power capacity of your vehicle manifold. 
5. Toyota PTR29-35120 Supercharger 
This amazing supercharger kit is compatible with as many as sixty-eight different vehicles. These include the Toyota Tacoma 4.0 L V64x2 AT Large built between the years 2006 and 2015. And also Toyota Tacoma 4.0 L V6 4×2 MT Large built between the years 2006 and 2013. 
This excellent kit supplies these models with horsepower around 304 at 5400 rpm speed. And torque up to 334 lb-ft at 3600 rpm speed. The best feature of this kit is the inclusion of an air-to-liquid intercooler. This comes along with a low-temperature radiator and a coolant reservoir. Connected with a special circulation pump, this intercooler provides you the most enhanced and efficient performance. Your fuel economy is wonderfully optimized. 
You'll see a remarkable increase in your vehicle's passing power, pulling, and towing capacity. There is an integrated by-pass valve that keeps the supercharger from boosting the engine when driving at a steady pace. When the by-pass valve gets opened, this supercharger utilizes less than ½ hp of horsepower. 
Also, this supercharger comes with 455 cc fuel injectors and iridium spark plugs. These greatly enhance power output. Proper fuel delivery is ensured even when the supercharger system is running at full capacity. 
Verdict 
This excellent supercharger will significantly boost your engine's horsepower and greatly improve the overall efficiency of your vehicle.
6. Kraftwerk's Performance Group 150-05-1331 Supercharger 
Most suitable for Honda Civic, this supercharger can deliver horsepower up to 380 and torque up to 240 lb-ft. Its unique Skunk2 header and exhaust combination provides an excellent boost while consuming minimum power. Best operating at cooler temperatures, it renders a relatively linear power curve. 
This supercharger is accompanied by a special Flash Pro Tuning Solution and calibration system. All the parts have been made out of aluminum for utmost lightweightedness.
Verdict 
This top-quality supercharger is very easy to install and provides the most efficient upgrade in power for Honda Civic.
7. Kraftwerk's Honda S2000 Supercharger
This Rotrex C38-81 centrifugal supercharger is specifically built for Honda vehicles. It provides horsepower up to 400 and torque of about 260 lb-ft. Special PnP injector connectors and Grams P&D 1000 cc injectors are also provided with the kit. 
The excellent design for this supercharger includes a special Skunk2 4 BAR MAP Sensor that is also integrated with a Grams p&D 320 lph high-flow fuel pump. The black anodized housing is quite durable. The drive belt for this supercharger is also relatively wider. There is also a zero slip independent cogged drive system. The installation is easy and doesn't require any tough drilling procedures. 
Verdict 
This supercharger is equipped with all the best features of a comprehensive system. Its installation is also very easy.
Conclusion 
We have brought you some of the best superchargers in the American market. Our selected systems are equipped to provide the utmost boost in power while being exceptionally efficient. They are all widely popular and best-selling in their realms. You can surely depend upon the excellent push these systems will render your vehicle.
Read Also :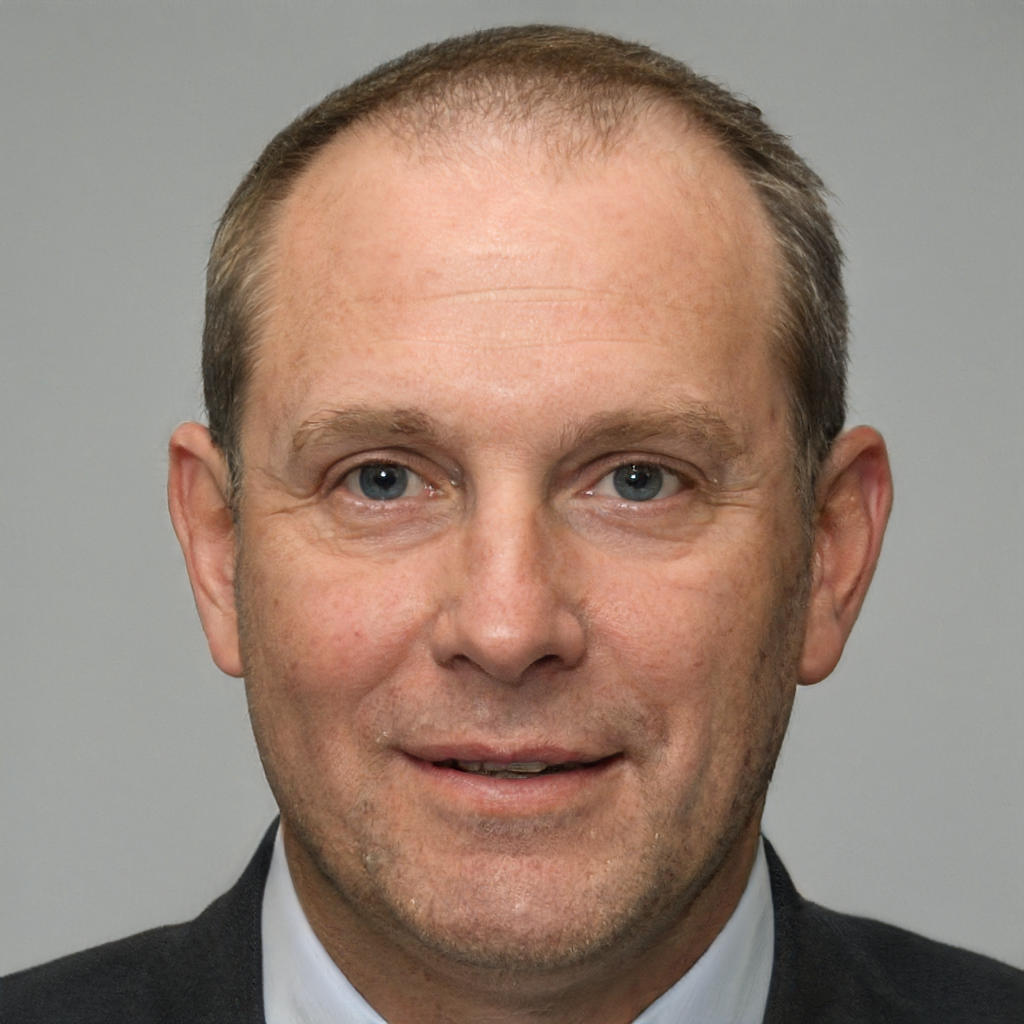 Howdy! I'm John Robinson from Levittown, New York. I am a mechanical engineer for 15 years and already had an established car repair company. I developed a personal relationship with cars since I was a kid. I always love the sounds and smell emitted by a car or truck and even at construction machinery. Since then I have been married but my love for cars only grew.