Disclaimer: As an Amazon Associate I earn from qualifying purchases. Without Any Extra Cost to You!
Last Updated on September 13, 2022 by John Robinson
Husky and Kobalt are two well-known makers of air compressors. If you compare them, you'll find reliability and excellence on both sides. Some important similarities make both of them the best. There are also a few significant differences that define the peculiarities of both these dependable options.
The most significant difference between Husky and Kobalt lies in their CFM values. The 80-gallon air compressor by Kobalt has a CFM value of 25.1 at 175 PSI. At the same time, the CFM value of an 80-gallon Husky air compressor is 15.6 at 175 PSI. Also, Husky air compressors are known to have a higher horsepower than Kobalt. 
One must consider the similarities between Husky and Kobalt air compressors 
There are a few undeniable similarities between Husky and Kobalt air compressors that make both of them so reliable and efficient. First of all, the maximum pressure for both of them is 175 PSI. Also, both Husky and Kobalt are two-stage air compression systems.
Furthermore, most air compressors made by Husky and Kobalt are lubricated with oil and have a vertical design. Moreover, both these air compressors have an electrical operation and need up to 230 volts. 
Consider the benefits of a Husky air compressor
Built by a well-renowned brand, Husky air compressors and high in quality, dependability, and have a very practical design. Their performance is superbly powerful. Moreover, all Husky tools and equipment come with a lifetime warranty. All the more, your old Husky tools can be conveniently replaced. It is well-established that these compressors can be easily employed at homes as well as in professional workspaces. 
The customer views are generally satisfactory. It is common knowledge that Husky tools face fewer technical issues as compared to other contenders. It has also been established that Husky air compressors are significantly more durable and long-lasting than Kobalt.
Unlike most air compressors, you wouldn't face any oil leakage problems. The pump is superior in quality and works well. Also, these air compressors don't make the usual loud noise associated with compressors. Their relatively quiet operation makes them further suitable for use at home.
You'll see that Husky makes a wide range of both portable and non-portable air compressor designs. These are very easy to store and mostly easy to carry around. Many Husky compressors also operate free of oil lubrication. 
The prices of Husky air compressors are well-suited to their exceptional excellence. Best of all, the customer service is quite cooperative and accessible. 
Consider the benefits of a Kobalt air compressor
Kobalt air compressors are generally more portable and come as fixed motor types. They are usually driven by electric motors. Their performance range lies between 1.5 and 5 horsepower. Best for use in houses and small workshops, these compressors are certainly dependable for less heavy usage. 
The best feature of these air compressors may be their tendency to create less noise. Also, they are significantly cheaper than Husky air compressors. For a limited time, your Kobalt air compressor can serve as a reliable tool. 
This brand produces all electrical, coupler, and standardized air compressors so you can select the type that suits you best. Moreover, their air compressors come in both portable and nonportable types. Also, these compressors come in a horizontal, vertical, hotdog, as well as twin shapes. You can go for the oil-free or the oil-lubricated versions according to your preference. 
Consider the drawbacks of a Husky air compressor 
It must be noted that the big air compressors produced by Husky are quite noisy. Also, you'd require separate and reliable circuits for freely operating such large air compressor units. It is also worth mentioning that some of the air compressors produced by Husky are not as durable as most other models. The build quality is certainly not uniform across the various compressors. 
Many users have reported the breakage of their valves after some time of use. Furthermore, you cannot really run a Husky air compressor continuously without indulging in any breaks. Continuous usage could result in motor failure, as reported by some unsatisfied customers. 
Consider the drawbacks of a Kobalt air compressor 
Foremost, Kobalt does not ensure any responsibility for the maintenance of the air compressors that they manufacture. There is no dedicated team to manage the grievances of customers in case any issue arises. Also, these air compressors are not built for large work stations. They wouldn't last a long time under that pressure. 
Furthermore, you can dwell on these air compressors several times in one week. They may seem to be an economical choice, but they fall quite behind when it comes to actual work. Moreover, the quality of the build is very cheap. These air compressors are known to break down after a few years of use. Also, the company does not guarantee any replacement.
Husky vs Kobalt Air Compressor
Know about the best air compressors made by Husky
Consider three of the best air compressors made by Husky.
1. Husky 20 Gallon portable air compressor
The best feature for this air compressor would be its decibel rating of 83 dBA. Such low sound output would significantly reduce the noise at your workplace. A significant benefit is the 80 percent longer tool run time at 175 maximum PSI. Also, this air compressor is very portable on its easily moveable wheels. The vertical design adds to the convenience of storage. 
2. Husky 0300813A 8 Gallon Portable air compressor
The best part of this air compressor is the oil-free lubrication system that saves you many expenses and efforts on maintenance. The grip for this compressor is changeable and the elastic wheels allow you to move the compressor around freely. There is a quick coupler that lets you connect the tools fast. Moreover, the pump for this air compressor is shrouded so that it makes minimal noise. 
3. Husky 8 Gallon oil-lubricated air compressor 
This excellent air compressor works with a heavy-duty inductive motor that offers supreme reliability. The rugged steel wheels are sturdy and offer a convenient transport mechanism. The automotive-style filter for this compressor works by effectively trapping dust and particulate matter that might interfere with the proper working of the compressor. There is also a ¼ turn chamber condensation-drain valve that lets you quickly drain water from the tank. 
Know about the best air compressors made by Kobalt
Consider some of the best air compressors manufactured by Kobalt.
1. Kobalt 80 Gallon air compressor 
This quality 80-gallon air compressor is best made for heavy-duty purposes. Its 240-volt capacity and 5 horsepower  longer durations. This is a two-stage stationary electric air compressor and the pump is oil-lubricated. Best of all, it comes with a three-year warranty. However, the oil-lubricated pump needs regular maintenance.
2. Kobalt 3332644
This air compressor is best meant for workshops, just not for construction sites. The run-times are relatively short and it can generate only about 1.8 horsepower. Overall, the operation is quiet and the utmost protection is rendered to the pump and the motor owing to the reinforced frame. This compressor also comes with a three-year warranty. 
3. Kobalt LK20175
This is considered the best air compressor built by Kobalt. It comes with an oil-free pump which makes the maintenance quite easy. Also, it is convenient to operate this pump in extreme temperature conditions. A reliable 120-volt motor powers this excellent 20-gallon compressor. The run time is also significantly longer, up to 80 percent.
This air compressor is generally recommended for heavy machinery repairs and automotive maintenance. The noise production is low at just 78 decibels. The installation is also easier owing to the vertical design. 
Conclusion 
Both Husky and Kobalt are known for manufacturing quality air compressors. Although, Husky is a more high-end and reliable option. More professional garages and workspaces are supposed to rely on Husky. This is essential because of the superior reliability and more practical designs. The powerful performance of Husky air compressors is also accompanied by a lifetime warranty. The company also allows easy replacement of your old Husky tools. 
The compressors made by Husky are undoubtedly more durable and dependable and last long. There would also be fewer technical difficulties. The air compressors made by Kobalt may be less noisy than the prior but they are no match in terms of performance and working time. 
Kobalt does not take any responsibility for the maintenance or the repair of any tools that they manufacture. Also, there is no dependable customer service option. The running time for their tools is less and the quality of build is relatively cheap. They are certainly not meant to last as long as Husky air compressors.
So in this bid of Husky vs Kobalt, Husky is definitely in the lead. Mostly coming with oil-free pumps, lesser maintenance needs, more portability, and reliable durability, Husky is the air compressor employed for heavy-duty tasks in professional warehouses as well as at homes. 
Read also:
Best Tonneau Cover for Ram 1500: Assure the safety of the things in your truck bed
Best Tuner for 5.7 Hemi Ram: Boost your vehicle's efficiency 
Best Oil for Duramax : Make your engine unstoppable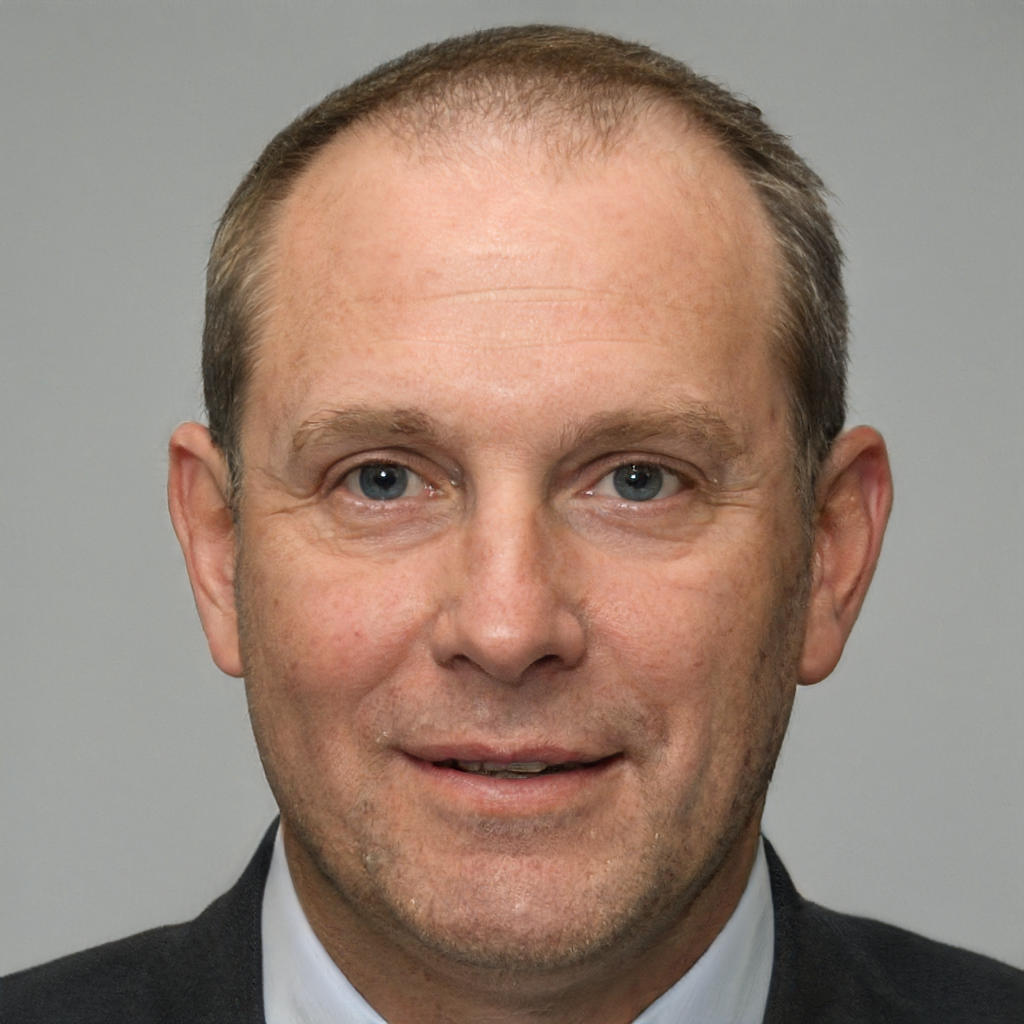 Howdy! I'm John Robinson from Levittown, New York. I am a mechanical engineer for 15 years and already had an established car repair company. I developed a personal relationship with cars since I was a kid. I always love the sounds and smell emitted by a car or truck and even at construction machinery. Since then I have been married but my love for cars only grew.