Disclaimer: As an Amazon Associate I earn from qualifying purchases. Without Any Extra Cost to You!
Last Updated on November 10, 2022 by John Robinson
A car stereo should be chosen with great care. It's not just about the looks and the price; it's also about the features you want in your stereo. You'll save money this way because you won't be spending it on something you won't use.
These are devices that provide excellent value for money. You can find a stereo with all of the features you want while staying within your budget. In this article, we will discuss some of the best car stereos under 300 Dollars available on the market.
Before you go shopping, it's a good idea to understand what's important when purchasing a car stereo. This way, you'll know exactly what kind of device you need and which features are most important for your car audio system. After considering all of these factors, it will be much easier to find a good car stereo that meets your requirements.
Appearance: Some people are unconcerned about appearances, but others want something that matches the interior of their vehicle. Some people are more concerned with appearances and want a device that will make their car appear more modern or even luxurious. When considering this aspect, it is best to be completely honest with yourself.
Features: There are various types of car stereos, so you must know exactly what you want to avoid wasting money on something that will not be useful to you. For example, if listening to music is your primary goal, you should look for a stereo with good sound quality. If you want something more versatile, you might want to look into a model with GPS and Bluetooth capabilities.
Budget: Because not everyone has the same budget, it's critical to set a limit and then look for devices that fit within that limit. There are many great car stereos under $300, so you should have no trouble finding something that meets both your needs and your budget.
Taking all of this into account, here are the top 8 best car stereos under $300:
Best Car Stereos under $300 At a Glance:
---
Our Recommendations for Best Car Stereos under $300
1. ATOTO F7 Car Stereo
Best Car Stereo under $300
SPECIFICATIONS
Screen Size:10.1 inch | Connectivity Technology: Bluetooth, USB Tethering | Color: Black
REASONS TO BUY
✓The touchscreen responds well to touch
✓You can charge your phone while simultaneously running different apps
REASONS TO AVOID
✗The backup camera is not included
The ATOTO F7 has a 10.1-inch display, which is slightly larger than other models. It allows you to see the entire image at once. You can adjust the brightness and contrast to your preference. It has a black faceplate that gives the front of your car a sleek appearance. When you're having a good time with your friends, F7 allows you to watch movies in the backseat by connecting two external monitors to the monitor output interface. You can connect up to two external 1080P or 720P screens to this unit via the RCA video out interface.
ATOTO F7 combines a special rearview camera (ATOTO AC-HD02LR) that displays rearview video in HD 720P quality, as well as the ability to support two monitors. On the F7's BT display screen, you can see music ID3 tag information. ATOTO F7 also has a fast phone charge feature that allows users to recharge their smartphones' batteries while they are running CarPlay or Android Auto.
It is very simple to connect your phone to F7. This unit has built-in Bluetooth connectivity, allowing you to make hands-free calls and stream audio over Bluetooth while using Android Auto or Apple CarPlay.
With the USB/AUX input in your car, you can now listen to music stored on a flash drive or other external devices at any time and from any location. When your phone is Bluetooth-enabled, you can make hands-free calls. And, if your phone is linked via BT Music, you can control your phone's music from the car stereo. The F7 has two camera inputs, which is ideal for installing a rearview camera in your vehicle. When reversing, you can easily see what's going on behind your car thanks to this feature.
With a rating of 4.1 out of 5, it's clear that customers are very satisfied with this unit. Many customers mention that the sound quality is much better than their stock stereo, and they appreciate the sleek and stylish design. Others find the low-light visibility mode to be a lifesaver when driving at night. Some users wish that the touchscreen was a bit more responsive, but this seems to be the only common complaint among customers.
What did we dislike about the ATOTO F7?
The two main issues we had with the ATOTO F7 were that there were no screen adjustments and the resolution of the screen was not full HD. We also found that it didn't have a fast bootup. Although these are relatively minor issues, they can make a big difference when using this car stereo. We hope that ATOTO will address these issues in future versions of the product.
Our Verdict: This is a great car stereo for the price. It has all most all of the necessary physical buttons, and a great UI based on Linux OS. The only downside is that it has wired Carplay, but considering the price point, this is to be expected. If you want wireless Carplay, you'll need to spend more money on the ATOTO XE. Either way, this is a great value for a car stereo.
Mounted it up and in front of the stock radio in a 2010 Honda Fit Sport using APPS2Car tablet mount and loving it. Android Auto loads faster than the one in my 2019 Honda Fit Sport and being 3 inches larger and sitting higher up makes using it easier and the visibiy is great. The EQ settings are nice and Spotify works flawlessly.
2. CAMECHO 10.1 Inch Car Stereo
SPECIFICATIONS
Screen Size: 9 inch | Connectivity Technology: USB | Color: Black | Memory: 64GB
REASONS TO BUY
✓Smartphone mirror link function
✓Driving recorder
✓AI Voice command control
REASONS TO AVOID
The CAMECHO Android 10 car stereo system offers a 9-inch touch screen, a high-end design, Bluetooth 5.0, GPS navigation, and more. With the split-screen feature, you can view navigation and music simultaneously. Moreover, you can record your trips with the driving recorder. This system is sure to provide you with a great driving experience.
The device has an Artificial Intelligence voice command function. As a result, the head unit can be controlled by your voice and different settings can be changed. It allows you to search for songs or playlists based on artists, genres, albums, and other criteria. You can also make phone calls hands-free, which is a great safety feature while driving. You can always find your way with GPS navigation.
A dual mirror link system is included. This means that you can easily mirror your phone screen onto the head unit so that everyone in the car can see what's going on. This is perfect for those who are traveling with others and need to keep everyone updated. Plus, it makes it easy to share music and videos with everyone in the car, making everyone's ride enjoyable.
The CAMECHO Android 10 car stereo system comes with a built-in steering wheel control function. Your car stereo system can be seamlessly integrated with your car so that you can adjust the volume, change track, and do other settings right from the steering wheel. And if all that weren't enough, the unit also supports a tire pressure monitoring system, which lets you know when your tires need to be inflated.
What did we dislike about the CAMECHO Car Stereo?
The CAMECHO car stereo is a great product that offers a lot of features and functions. However, there are some things that we did not like about it. First, the design of the unit is not very attractive. It has a curved bottom which makes it look somewhat odd. Second, some users have complained about its ghost touchscreen issue. This makes it impossible to use the unit, but thankfully, this is not a common problem.
3. Hieha Car Stereo
Best Budget Car Stereo under $300
SPECIFICATIONS
Screen Size: 7 Inch | Connectivity Technology: Bluetooth, USB | Color: Black
REASONS TO BUY
✓4 modes input
✓7 colors backlight buttons
✓Free backup camera included
REASONS TO AVOID
✗It does not work with cars that have a voltage higher than 14 V
✗Does not include steering wheel control remote
The Hieha car stereo is a Bluetooth-enabled, touch-screen device that allows users to control various functions of their vehicle while driving. The stereo includes an FM/AM radio receiver as well as backlight buttons in seven different colors. It also includes a free rearview backup camera. The Hieha stereo is compatible with Android versions 10.0 and lower, iOS versions 13.4 and lower, and the majority of vehicles. The stereo has a memory function and is a standard Double Din size.
This car stereo features an upgraded full capacitive touch screen that is sensitive and smooth and provides excellent tactile feedback. It offers a variety of languages to choose from, including English, French, German, and Italian. You can also use Siri or Google Voice to command and control it directly with your voice. There are four input modes on this car stereo: AUX, USB, SD, and Bluetooth.
The car stereo comes with a backup camera that is compatible with the majority of cars, trucks, and vans. When backing up, it can provide a clear view of what is behind the car and comes with a free rearview backup camera. This car stereo has a phone mirroring feature that allows drivers to see their phones on the touch screen of the vehicle. This is a useful feature for making phone calls or reading text messages while driving.
What did we dislike about Hieha Car Stereo?
The Hieha Car Stereo didn't quite meet our expectations in terms of screen quality – it looked more like 480p than 1080p. Additionally, the screen had poor viewing angles. Finally, we found a bug which caused the audio settings to be lost every time the car was turned off. We hope that this can be fixed in a future update.
Our Verdict: The Hieha Car Stereo is a good option if you are looking for a car stereo with a lot of features. However, keep in mind that Hieha has failed to deliver quality in this product. We would suggest you buy the ATOTO F7 instead if you are willing to increase your budget.
 Great while you and quality car stereo system that was amazing and surprising gift for my brother in law on his birthday he is driving old vehicle and was hard to find something cute and stylish for his old BMW 1991 was the stereo system everything was easy to install even to add additional speakers
4. UNITOPSCI Car Stereo
Best 10.1 Car Stereo under $300
SPECIFICATIONS
Screen Size: 10.1 Inch | Connectivity Technology: USB | Color: Black | Memory: 64GB
REASONS TO BUY
✓OBD2 scanner
✓DSP audio processor
✓Bluetooth 5.0
REASONS TO AVOID
✗Does not come with 3G/4G Dongle
The UNITOPSCI Android 10.1 inch car stereo is an excellent option for those looking to replace their current system. This model includes 4G connectivity, 64GB of internal storage, and rearview camera input. The backup camera that comes with the unit is an added bonus, and it also supports file management and video playback.
With Bluetooth 5.0 upgrade, this car stereo can wirelessly connect to most Bluetooth-enabled devices, such as phones, pads, and other audio sources, to play music; built-in AM/FM tuner can preset 30 stations, both FM and AM are available. Supports GPS navigation and an external 3G/4G dongle (not included); you can download online maps such as Google Maps, Waze Maps, and others; and voice guidance guides you to your destination.
This car stereo features an advanced DSP audio processor that can adjust frequency, AE (anti-echo), 36 bands equalizer, and 10 bands equalizing curve. DSP tuning ensures that the sound system is powerful and complete. The unit has an OBD2 scanner and a hard disc video recorder built-in, and you can use the front camera to record your journeys while driving. This car stereo system has a Wi-Fi connection and wireless remote control, so you can change channels or adjust the volume from the back seat, as well as turn the unit on and off.
What did we dislike about the UNITOPSCI car stereo?
The biggest issue we had with the UNITOPSCI car stereo was the lack of a detailed manual. The one that was included was mostly in Chinese, with very little English translation. This made it difficult to understand how to use all the features of the unit. Additionally, there was no remote included, which made it difficult to control the unit from a distance. The menus and keyboard also had a lot of Chinese text, which was confusing and made it difficult to navigate. Despite these issues, the unit still worked well and provided good sound quality.
I was very skeptical at first but for 100 dollars I took the chance!!! I put this in my work truck for the hands-free phone, WOW it's great more than I could ever ask for. I'm ordering 2 more for my mustang and Harley Davidson truck..
5. JVC KW-M150BT Bluetooth car stereo
SPECIFICATIONS
Screen Size: 6.75 Inch | Connectivity Technology: Bluetooth, USB | Color: Black
REASONS TO BUY
✓13-band equalizer
✓3-Inputs
✓Screen-mirroring
REASONS TO AVOID
✗When the volume is turned up, the sound quality drops.
The JVC KW-M150BT Bluetooth car stereo receiver is a great option for those looking for a multimedia receiver that has many features. With the large display, you will be able to easily see your songs, videos, and other media files. The 6.75″ capacitive touchscreen is also great for those who want to use their smartphone with this stereo. With the large touchscreen and Android screen-mirroring, you will be able to control your Android phone easily. This feature is perfect for those who want a modern and sleek interface in their car.
If you're looking for a stereo with Bluetooth capabilities, the JVC KW-M150BT is a great option. This receiver has built-in Bluetooth with dual phone connection for hands-free calling and music streaming. It also has Android screen mirroring via USB, which is a great feature for Android users. In terms of audio, the JVC KW-M150BT can play all of your media files with ease. It can play MP3, WMA, FLAC, and AAC audio files; it also has built-in AM/FM radio.
The JVC KW-M150BT currently has a 4.2 out of 5-star rating on Amazon, with 163 customer reviews. Customers adore this receiver because it provides so much for such a low price. The KW-M150BT is an excellent choice for those looking for a multimedia receiver under $300, thanks to its large capacitive touchscreen display and Android screen mirroring.
What did we dislike about the JVC KW-M150BT car stereo?
What we dislike about the JVC KW-M150BT car stereo is that it doesn't come with built-in navigation. You can only screen mirror your Android phone to access maps because it doesn't support installation of Android apps or iOS at all. So, if you have an iPhone, you won't be able to use navigation. Additionally, there is no remote included.
Our Verdict: The JVC KW-M150BT is a great car stereo, but it lacks in connectivity. You can't use apps like Youtube or Spotify unless you mirror them through Android. It's also one of the more expensive ones on our list, which exceeds our $300 limit. However, we've included it here because it's still a great car stereo if you can overlook those shortcomings.
Nice radio with a clean look and very user friendly. Just needed something simple and reliable for my wife's suv.
6. Sony XAVAX1000 Car Stereo
SPECIFICATIONS
Screen Size: 6.2 Inch | Connectivity Technology: Bluetooth | Color: Black
REASONS TO BUY
✓Control via voice command
✓Quick start-up
REASONS TO AVOID
✗This audio system is incompatible with Android Auto.
The Sony XAVAX1000 is a 6.2″ (15.7 cm) Apple CarPlay Media Receiver with BLUETOOTH that allows you to easily control everything while driving. With Apple CarPlay voice control, you can easily navigate, communicate, and listen to music while driving safely. The large, clear touchscreen wakes up twice as fast as previous models and provides intuitive control over music and smartphone functions.
With a black faceplate and Logo Illumination, the XAVAX1000 will blend in with your vehicle's existing style and look great doing it. Touch-responsive buttons and knobs make it easy to navigate through your music with the rotary dial and the large, clear touchscreen.
It allows you to listen to music in a whole new way. Virtual speakers create a wider, richer sound stage for your music with the Dynamic Stage Organizer, and with the advanced signal processing of the 4 x 55 W Dynamic Reality Amp 2, you'll be able to hear it even at high volumes. The 4 x 55 W amplification improves your listening experience even with compressed music sources, allowing you to truly hear the difference.
What did we dislike about the Sony XAVAX1000 car stereo?
Some of the things that we disliked about the Sony XAVAX1000 car stereo include the lack of customization options for the wallpaper, limited options for choosing from, and the lack of a ring which causes some gaps around the dash for some users. Additionally, some carplay apps are lacking like webex app or lack their key features, and the screen is too bright at night. However, overall this is still a great car stereo system.
The USB connector gets in the way of the volume knob. I had to buy an adapter to angle the USB memory so I could turn up/down the volume knob without damaging the USB memory. You could use the remote, but I specifically bought this model for the volume control because I dont want to repeatedly tap or press and hold a button to lower the volume.
7. BOSS BE74ACP-C Car Stereo
SPECIFICATIONS
Screen Size: 7 Inch | Connectivity Technology: Bluetooth, USB | Color: Black
REASONS TO BUY
✓Backup camera included
✓10 band equalizer
✓Capacitive touchscreen
REASONS TO AVOID
✗No CD player
✗Steering wheel interface sold separately
The BOSS BE74ACP-C multimedia car player is an excellent choice for those looking for a stereo that supports Apple CarPlay and Android Auto. The 7-inch capacitive touchscreen makes navigation simple, and the built-in microphone ensures that calls are taken without interruption. While it has a sleek and stylish design that will look good in any vehicle. Buttons and knobs are kept to a minimum so that you can concentrate on the touchscreen. When the sun begins to set, the low-light visibility mode makes it easy to see what's going on around your car.
The included backup camera is a great addition to the device and will be useful for those who frequently park in congested areas. You can listen to your favorite music in any weather with this stereo. It's not only water-resistant, but also dust-resistant, so it can withstand whatever Mother Nature throws at it. This car stereo's NTSC output allows you to watch your favorite movies and TV shows on the go without the need for conversion.
You'll have hands-free access to apps like Google Maps, Pandora, iHeartRadio, and more thanks to the included Android Auto and Apple CarPlay. Simply connect your smartphone to this stereo via USB or Bluetooth and begin listening right away. The steering wheel interface is sold separately, but it simplifies the process of connecting your steering wheel controls. The 10 band equalizer allows you to easily fine-tune your music so that it sounds exactly how you want it to.
What did we dislike about the BOSS BE74ACP-C car stereo?
The BOSS BE74ACP-C car stereo had some drawbacks that we didn't like. For starters, the navigation apps were a bit laggy. Additionally, there were horrible echo issues in call when connected through carplay. Lastly, you couldn't change the icons order in menu. Despite these dislikes, the overall experience with the BOSS BE74ACP-C car stereo was positive.
One of the reasons I wanted to upgrade my factory radio in my 2011 WRX was for the android auto. It works flawlessly and the overall functionality of this head unit is great, everything works as good as I was hoping for, backup camera as well. The sound and bass is far better with the factory speakers than the oem head unit. The only thing that would make it better is if it has a volume knob instead of push button, but isn't an issue just something I have to get used to. For the price. It is almost under valued.

8. ATOTO A6 PF Stereo
SPECIFICATIONS
Screen Size: 7 Inch | Connectivity Technology: Bluetooth, Wi-Fi | Color: Black | Memory: 32GB
REASONS TO BUY
✓Auto Bluetooth unlocking system
✓Built-in DSP for tailoring audio output
✓Sleek, modern look
REASONS TO AVOID
✗No built-in DVR
The ATOTO A6 PF Double-DIN Android Car Stereo has a lot of great features and the fact that it's very affordable makes this device even better. The 7-inch high-resolution touchscreen allows easy navigation and the touch response is very smooth. With its large screen, users can easily view pictures or watch videos while they are on the road. The menus are easy to use and fast, which is always a plus. This device is a lot more responsive than some other devices in the same price range, which is a huge plus. Another great feature of this device is that it supports video output for headrest monitors, which is perfect for passengers in the backseat.
With built-in Digital Signal Processing, the A6 PF can deliver tailored audio output from various types of multimedia files. It offers users a professional experience when listening to music or watching videos in a car environment. The A6 PF features a Toshiba ultra-low distortion amplifier that allows for precise equalization, signal delay (aka time correction), bass boost, and bass filter (LFP) settings. This results in an outstanding listening experience.
With a new screen lock system that allows users to set up a temporary or permanent screen lock. The first option, "Lock Car Stereo When Not in Control" is the perfect feature for those who want their car stereo locked when they are not in control of it (Valet Parking). The second option, "Unlock with Bluetooth" is perfect for users who want to unlock the A6 PF screen automatically when their phone is connected to the car stereo via Bluetooth. With this option, there is no need to input a password manually to unlock the screen.
This vehicle entertainment system really makes you feel like you're riding in a Mercedes Benz. The smoothness and clarity of this system is far more superior than anything else on the market. This car stereo also has easy navigation for phone calls, texts, etc. If you have any problems or questions ATOTO makes contacting them very simple and quick to get an answer back from them.
What did we dislike about the ATOTO A6 PF car stereo?
Even though the ATOTO A6 PF car stereo has a lot of features, there are some things that we didn't like about it. One of the main things was that it doesn't have built-in Apple Carplay. This means that if you want to use Carplay, you have to use a software. Another downside is that the Android OS doesn't provide freedom in everything. This means that you might not be able to do certain things that you want to do.
customer service help me get a replacement after the sound went out on the first unit and the new one works better then expected. They were in contact with me through the whole process till i got the new unit and to make sure it worked. great customer service all the way through.
Conclusion
So, there you have it – some of the best car stereos that you can buy for under $300. Whether you are looking for a multimedia receiver with a large touchscreen display or a Bluetooth-enabled receiver, there is something for everyone on this list. So, what are you waiting for?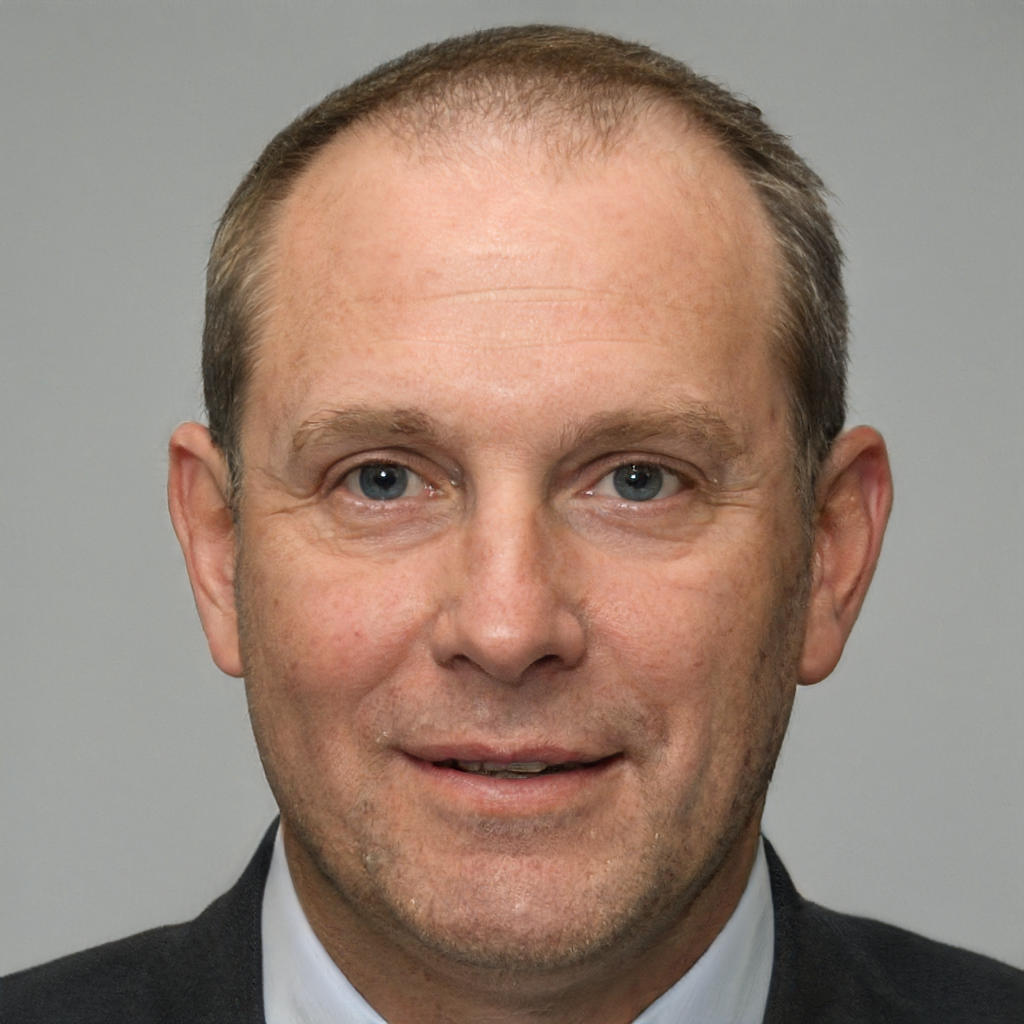 Howdy! I'm John Robinson from Levittown, New York. I am a mechanical engineer for 15 years and already had an established car repair company. I developed a personal relationship with cars since I was a kid. I always love the sounds and smell emitted by a car or truck and even at construction machinery. Since then I have been married but my love for cars only grew.