Disclaimer: As an Amazon Associate I earn from qualifying purchases. Without Any Extra Cost to You!
Last Updated on August 26, 2022 by John Robinson
A vehicle with a jet-black finish can easily draw oohs and aahs. It does not matter if it's a sedan, a sports car, or an SUV (sports utility vehicle). Many people find this color a shining symbol of luxury. If they only knew.
If you consider the care and maintenance it takes to own this kind of car or any other dark colored one for that matter, you will probably exclaim an "aww" instead. But with the right product coupled with discipline, you can maintain or restore the black car paint.
For a start, here are some of the best wax for black cars for you to compare.
[amazon box="B004HCM9H4,B06Y5KQSKF,B009OBW29S,B001UMZ07A,B004L5WLZ2,B001UMZ07A" template="table"]
Best Wax for Black Cars
1. Best Overall – Meguiar's Ultimate Liquid Wax, G18216
Meguiar is the unbeatable brand on our list. The G18216 Ultimate Liquid Wax is effective in making the black paint, or any dark color, pop out. Being a synthetic wax, it also adds a layer of protection to the car surface. It works against exposure to harmful UV (ultraviolet) rays and such elements in the atmosphere. 
Another reason to choose this product is its water resistance technology. We know that water streaks do not make a dark-colored car attractive. This wax option uses a formula containing synthetic polymers with hydrophobic technology, which can prevent watermarks from forming. Instead, it promotes beading or rolling off. 
Speaking of marks, it may have been challenging for you to wipe your vehicle because of them. How do you deal with this issue? Start with the applicator pad and microfiber towel that come with the bottle in the box. You can apply it by hand if you want to do it manually. 
But no one's going to judge you if you enlist the assistance of a polisher machine, such as one by Random Orbit. You can have the latter do its thing after you have applied the liquid wax by hand. This should deliver optimal results.
More so, you should invest in a good clay bar and a polish. With or without them, this product already leaves zero ugly white stains on the non-painted plastic trim. Pre-cleaning is necessary to achieve the desired performance. But expect that it won't deepen blacks as much as Carnauba/Brazilian wax does.
A bottle can last you several seasons because you only need a small amount to cover an entire panel. A 16-fluid-ounce bottle costs around $25. It is a good bargain if you are looking at effectiveness after one application. You can pay for its reasonable price and enjoy the benefits as you flaunt your newly waxed ride on the road.
Meguiar's Ultimate Liquid Wax, G18216 Is Suitable For:
For a combination of quick results and access to an affordable product, you can bet on this top pick from Meguiar. It is especially useful for brand-new black cars that need to be initially waxed. It can also be used for reapplication but not for touch-ups of deeply-scratched and old cars.
Pros
It will protect your car from exposure to UV rays and other elements. 
It is water-resistant, preventing watermarks from forming.
It does not have an overwhelming smell.
One bottle can last long.
It is reasonably priced.
Cons
It may leave a residue if applied excessively.
It does not conceal deep scratches.
2. Best Overall Runner-Up – CarGuys Hybrid Wax Sealant
CarGuys is a new entrant in the world of car detailing. But its Hybrid Wax Sealant is already making some noise. It can deal with rough patches on essential areas like the doors and the hood. It can produce results in both black and white colored cars. This company understands the frustrations of owners when it comes to dealing with black paint.
The best car waxes conceal the swirls and scratches to restore black cars to their glory days. With the right amount applied, this product will deal with the rough areas as well. This makes the surface easy to buff. The trick is to apply polish before treating it with the hybrid wax if the car is slightly old. Meanwhile, you can simply wipe this one on brand new vehicles.
Another thing to like about this option is its powerful hydrophobic protection. It employs a water-beating mechanism to generate small water beads, preventing moisture from developing and turning into streaks. This adequate water-repelling capability is particularly impressive. You may have to follow the directions as well, including the use of polish, to avoid streaking.
The wax black cars rely on can be the cause of mess after all. So it is important that you pick the right match. This hybrid wax sealant is proving to have the ability to prevent this from happening. Also, it contains carnauba, a popular paste wax ingredient. It blends with he synthetic and polymer components to create that hybrid performance it is getting known for.
Given its hybrid identity, this one is designed to replace your current wax, polish, and sealant choices. However, it will still require the application of polish for it to achieve excellent results. 
When it comes to price, the maker is not afraid to go toe to toe with more established competitors. We're looking at you, Chemical Guys. One 18-ounce kit only costs a little under $20. To top it off, it is biodegradable, with natural and synthetic ingredients infused in its formula. That said, it does not contain harmful ingredients.
CarGuys Hybrid Wax Sealant Is Suitable For:
This product is a hybrid version that can replace your wax, polish, and sealant. However, this does not mean that you won't be needing the polish anymore once you have applied this carnauba wax. If you understand the risk or effort needed to use this one, you can proceed to purchase it online.
Pros
It combines two products in one package.
It protects against UV rays, rain, and other elements.
It does not leave swirls and is easy to remove.
It caters to new and slightly old cars.
It is pretty affordable.
Cons
It may still need a polisher to achieve a deep, glossy effect.
Its maximum price can be expensive for its size.
3. Best Value – Meguiar's G6207 Black Wax
This wax, again from Meguiar, is in paste form instead of liquid. Considering the difference, you get a polish and wax in one go with this option. This swirl-free wax leaves a deep shine over dark paint. It contains specially formulated pigments that can conceal scratches, making your car's surface look flawless with just a small amount of application.
Like the Ultimate Liquid Wax, this 2-in-1 solution can protect your vehicle from various conditions, including rainy and sunny. The effects of the wax can be enhanced when exposed to UV rays. You can expect it to be durable while staying economical. Responsible for this result is its mix of polishing oils, blended polymers, and micro-polishing agents.
It works well on new black paint, as well as ones that need restoration. However, it is limited to fixing minor flaws. Deep scratches are outside its scope. Also, you may need to apply polish before using this wax to achieve that deep, glossy outcome. You can then give it a go with the hand applicator pad that is included in the package. Alternatively, you can use an orbital polisher.
Aside from the black car variant, the G6207 is available in a white paint version. The latter caters to concealing the needs of light-colored car owners. No matter which one you're using, follow a tight, circular pattern when wiping the wax over your car. Apply moderate pressure as you make two overlapping passes.
For a 7-ounce pack, the price can range from around $10 to $30.
Meguiar's G6207 Black Wax Is Suitable For:
For those who want a dual-action polisher, you can try this paste wax at a pretty affordable price. It can be used on new and slightly old cars. But it won't be for you if you're after a permanent solution for a deeply damaged car surface.
Pros
It combines two products in one package.
It protects against UV rays, rain, and other elements.
It does not leave swirls and is easy to remove.
It caters to new and slightly old cars.
It is pretty affordable.
Cons
It may still need a polisher to achieve a deep, glossy effect.
Its maximum price can be expensive for its size.
4. Best Value Runner-Up – Turtle Wax T-374KTR Color Magic Car Polish
The car polish best described for its ability to join in the ranks of the best car wax option is the Turtle Wax T-374KTR Color Magic Car Polish. You may be familiar with its manufacturer, which has worked hard to integrate the technology that can bring out the shine in black cars. 
The black paint on the car's surface is prone to scratches, rough spots, and peeling at some point. This polish can cover up the flaws and replace them with a deep black shine. It's as if your car is new again. Of course, this rich black effect is not possible if your vehicle has swirl marks that are too embedded in the body or too old.
Turtle Wax employs a proprietary black-tinted technology to achieve the effect on new and slightly old cards. This tint, which is made of blended dyes, pigments, and polishes, fills the flaws to restore the black car look. It then creates a long-lasting protective layer for the surface, allowing your vehicle to stay protected under the sun.
On top of that, this polish comes with a wax that has a carnauba-based formula. This vegetable wax is even used as a  food-grade polish. It may be more expensive to source than synthetics. So having it in its product's formula, Turtle Wax sends a message that you can rely on its polish. Carnauba can harden or melt easily depending on the temperature or as designed by the manufacturer.
This polish is part of a kit that can be applied using your hand or a machine. Make sure to follow the instructions carefully. With little amount, this product can come a long way.
Containing several products in one package, the kit provides you with the best deal at around $20. Here, you can have a pre-wax cleaner and conditioner, a deep black carnauba wax, two black spray detailers, and two applicator pads. If purchased alone, the polish costs around $10, which is not bad.
Turtle Wax T-374KTR Color Magic Car Polish Is Suitable For:
If you want a polish that can benefit the surface of your black car by removing blemishes, protecting it from the elements, and letting it achieve a rich black shine, you should consider this product. Alone, it can be purchased at a reasonable cost. It works hand-in-hand with other related products from the manufacturer to deliver optimal results.
Pros
It employs proprietary technology to help your car achieve a rich black shine.
It fills the imperfections to yield a flawless, almost-good-as-new look.
It can go together with the versatile carnauba-based wax.
It is designed to be delivered with or without other waxing components.
Its price is reasonable.
Cons
The packaging can make the product leak.
It can produce minimal results if the instructions are not followed carefully.
5. Best Budget – Chemical Guys Black Light Hybrid Radiant Finish
Chemical Guys is another well-known brand in the car repair and maintenance industry. With the Black Light Hybrid Radiant Finish, it continues to deliver on its promise to its loyal customers. If you are still on the fence when it comes to this label, you may want to try this product for its sharp and wet, thanks to its full synthetic nano-blended hybrid system that combines sealant and glaze.
When applied on black or dark colored cars, it leaves a glossy shine. It patches things up, such as rough surface texture. It also protects your vehicle from the impact of pollution, UV exposure, and even brake dust. What you get is a body with optimal brightness and vibrancy. Your car will look like it jumped out of a magazine advertorial.
Still, it's not all sunny with this product. You need to observe proper application to achieve its maximum effect. Washing and drying your car is imperative. Also, you have to wax when your car's body is warm, not hot or cold. That makes the treatment a bit tricky, as hot or cold weather can affect the surface directly. A garage or a covered area can minimize the effect.
Even with its minor downsides, this product earns our respect because of its durability and reduction of scratch visibility. It can fill imperfections to create that wet and shiny look. It can also accommodate a wide range of dark colors on top of black, including blue, brown, burgundy, green, gunmetal gray, and purple.
Its price point is reasonable, with the 16 oz version starting at under $30. The gallon offering (128 oz) costs only a little under $80.
Black Light Hybrid Radiant Finish Is Suitable For:
For a glossy shine, you can take advantage of the benefits found in this product. Those who have a limited budget can make this choice work for them. It can be bought in a big gallon or a 16 oz bottle.
Pros
It is easy to apply and buff off.
It protects your vehicle from harmful elements.
It leaves a glossy shine.
It deals with rough contamination and imperfections.
It also has a pleasant scent.
It is most budget-friendly when bought in big sizes.
Cons
It can leave some remnants on matte black trim.
The application can be tricky as the car needs to be warm.
6. Best Budget Runner-Up – Turtle Wax Jet Black Box Finish Kit
Experts recommend buying a kit. So if you're on the lookout for one, you can try the Turtle Wax Jet Black Box Finish Kit. It features a pre-wax cleaner, carnauba wax, a spray detailer, and applicator pads. You have all the basic stuff you need to turn a black car into a shiny black one. 
The pre-wax cleaner is tinted, removing swirl marks and scratches from the get-go. In charge of deepening the blacks is the carnauba wax contained in a 12 oz bottle just like the other components of the kit. Meanwhile, the black spray detailer is useful for spot cleaning and waxing. Prepare a pile of microfiber towels, however, if you are planning to apply the kit as it tends to mess up.
It should be easy to use, though, with the instructions clearly stated on the packaging. At the same time, you may find the pre-wax cleaner a godsend if you have to deal with tar spots and bird droppings on your car's body. Despite the deep blacks it produces, this one is designed for clearing minor swirl marks and scratches. This is the typical case for wax for black cars.
That said, you can still get your money's worth from the Black Box kit, and then some. The whole pack costs only around $15. You may need to buy several boxes if you intend to use the cleaner and spray detailer even while you are passing the time between applying and reapplying the wax.
Turtle Wax Jet Black Box Finish Kit Is Suitable For:
Those who are looking to buy the whole kit need not look further. The Black Box kit is equipped with the waxing components required for you to achieve a deep, glossy result. The price is also right for those seeking to score a bargain deal.
Pros
It is equipped with a pre-wax cleaner that can deal with scratches.
It has a spray detailer that you can use on bird droppings and tar spots.
It conceals swirl marks and delivers a deep shine.
It is easy to apply.
It is highly affordable.
Cons
It cannot deal with deep scratches.
It is not as durable as other choices.
Does Black Car Wax Work?
In our experience, yes, it does. It would also not be recommended by users if it didn't stand a chance. Yet, we found that it works best in covering and concealing flaws, such as a bad paint job or a few scratches.
If you're dealing with deep or wide defects, this solution may provide a quick fix. But you will need to complement it with other products for it to yield a lasting result. That is, you will have to buy a kit including wax for black car for this.
How Do You Keep a Black Car Shiny?
If you keep a black car clean and shiny. The first thing you have to do is to make sure you are washing and drying your black car with a mild cleanser. This product should be gentle on the paint. To avoid scratching, use a high-quality absorbent microfiber. You can also shop for wash sponges or mitts. Get one for the body and another for the wheels.
You would want a towel and product that can wick away heat as well. Perform the blotting technique to avoid scratching or causing too much friction on the surface.
While the step mentioned above is essential, this is truly where your maintenance efforts can shine. Find the car wax that is most suitable for you. Apply this product to your brand new black car. Then, reapply two to three times a year. Schedule at least one waxing session before summer and before winter.
This practice can be rewarding if you perform it as recommended. This product can effectively polish your car's surface, as well as eliminate minor scratches. Moderate versions exist and continue to be sold on the market. These are usually made of synthetic waxes, allowing for less learning curve for the car owner or mechanic.
Does Black Wax Cover Scratches?
Yes and no. Black wax can polish the surface of a black/dark car as long as it is simple to use. It can temporarily fix problems concerning minor scratches. However, as pointed out earlier, you may have to use it with a set of other solutions for more dependable performance from the car wax.
Conclusion
After spending hours searching for the best wax for black cars, we found a winner in the Meguiar's Ultimate Liquid Wax, G18216. We started our research asking, "What is best wax for cars?" After going through the factors to consider before buying, the quick action of this affordable product makes it our top pick.
It works on brand-new black cars, as well as slightly old ones that require reapplication. It may not be designed for fixing deep scratches. But the wax black cars need, does not have to deal with this kind of problem. It is meant for maintaining the beautiful jet-black shine of black cars, as well as dark colored ones.
It checks all the preferred features by customers, such as UV exposure protection, water resistance, beading and rolling-off promotion, durability, and an affordable price. It's a matter of understanding the instructions and applying this specially formulated option as accurately as possible. With the right black car polish, you can rely on the performance of this top product.
For more information on cars, car care and maintenance products, and accessories, visit us here at buckeyebullet.com regularly.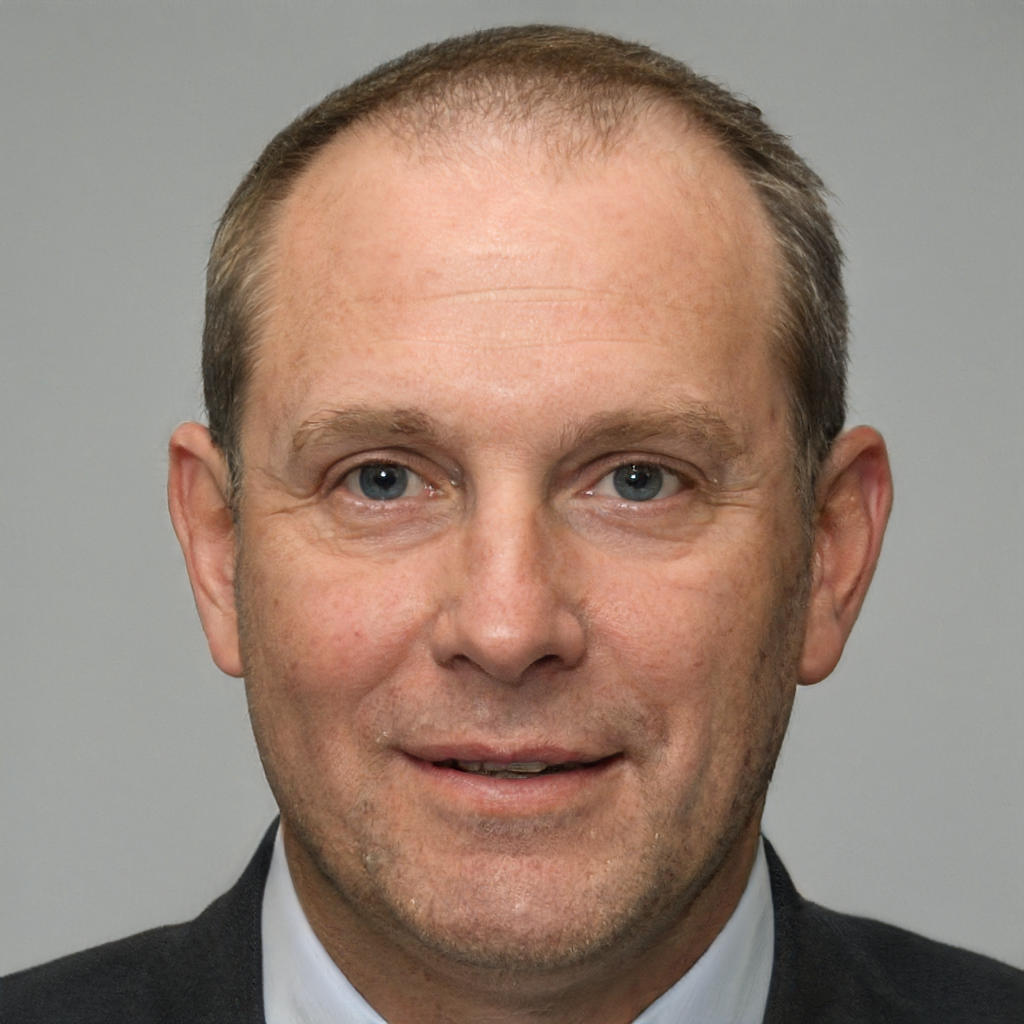 Howdy! I'm John Robinson from Levittown, New York. I am a mechanical engineer for 15 years and already had an established car repair company. I developed a personal relationship with cars since I was a kid. I always love the sounds and smell emitted by a car or truck and even at construction machinery. Since then I have been married but my love for cars only grew.