Last Updated on November 17, 2022 by John Robinson
The cost to buff and polish a car will depend on precisely what you want to do with the car. But it can range between $20 per hour to around $150 per hour.
The bigger the car, the more you're going to be paying. Your price will also be determined by the package you select and what products they will be using. Some polishing and waxing products are more expensive than others, but they will last longer and even look better.
If you want a nice car, but don't have enough money, try to pay for car repairs in instalments. It will help you save your budget and improve your vehicle with all renovations it needs
Generally, when you take your car in for a clean-up, there are four options you can consider:
How Much Does It Cost to Buff and Polish A Car
Polish
To polish a car, they will have to use a chemical and cleaner to remove more minor blemishes to prime the vehicle before being waxed. They will also remove the old layer of wax, making the car shine enough to be taken to a showroom. But before they can polish a car, it will have to be washed thoroughly to remove any dirt and debris so that when they apply the polish, it works properly.
Pricing: $20 – $150 per hour, averaged to around $150.
Waxing puts a sort of protective layer on your car, which enhances its colors and gives it a bit of protection against more minor scratches and blemishes. It also fills out any blemishes and scratches, making the paint smooth. Wax is always the final product to be used on your car.
Pricing: $55 – $150 in total, averaged to about $130. 
To buff a car means to remove a layer of paint. This, in turn, will take away all the more minor scratches and blemishes. Buffing will always be a bit more expensive than polishing, but it is well worth the money to have your car look essentially brand-new.
Claying is also part of buffing. This is where the clear coat is stripped of its embedded contaminants and gives a cleaner wax job. 
Buffing is OK occasionally, but too much, and you will be stripping the paint in no time. Instead, use it only when needed.
Pricing: $20-$25 per hour, averaged to around $100.
A car detail is a complete car clean-out from washing to waxing to interior vacuuming to window polishing, essentially the whole nine yards for a car wash. You can downsize the package to a basic wash and spruce-up, which will cost less and won't take as long.
A full car detail can be pricy, but if you want to impress the in-laws, it's the best way to go.
Pricing: Varies.
Keep in mind that most waxing, buffing, and polish prices will include an essential car detail. So before blanching at the expense, instead make sure precisely what they're offering in the package.
How long does it take to buff and polish A car?

This entirely depends on the package you decide to take. But here are a few rough estimates for the times involved.
Basic polish – 4-6 hours depending on the machine and how quickly it works.

A buff – 1-5 hours depending on the size of the car and if they will also be claying the car.

Car detail – 30 minutes – 5 hours depending on how much you want them to do.
Custom Bumper Stickers: Express Yourself on the Road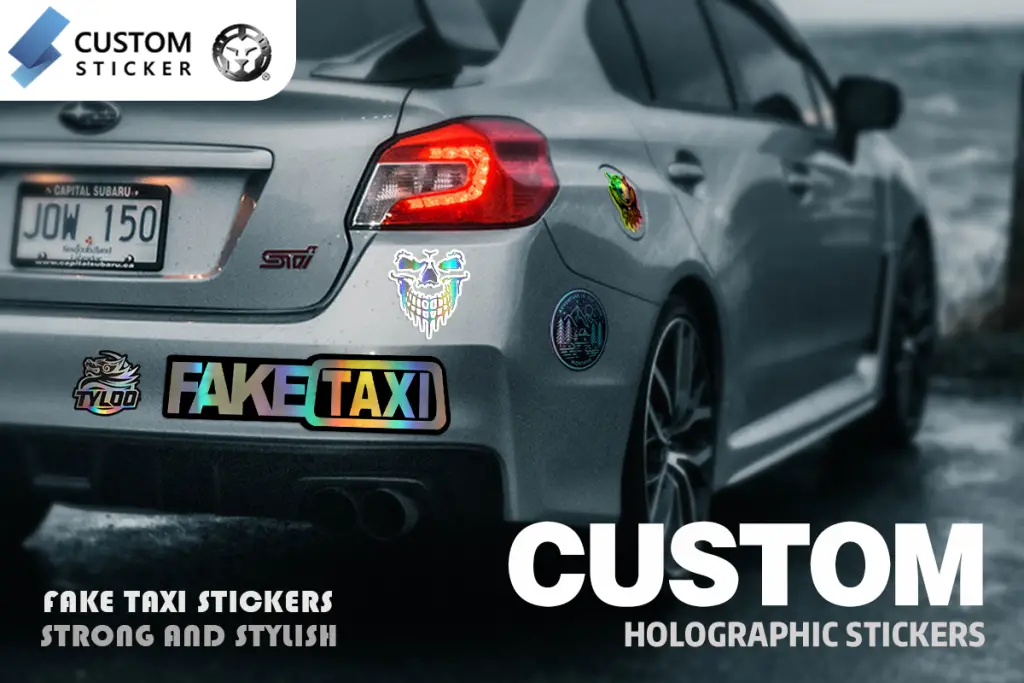 In addition to polishing the car, you can consider using bumper stickers to cover some small scratches. Custom bumper stickers are suitable for covering scratches on the car bumper, which is a very convenient and time-saving car decoration, brand promotion, event promotion, and information dissemination. Customsticker.com's personalized bumper stickers work on any surface of your car. A vinyl sticker is highly water- and fade-resistant, ensuring that your message remains visible for a long time. Furthermore, you can use them to support or oppose specific political positions. Use custom car bumper stickers to promote company logos, and support your favorite sports teams, professions, politicians, and more.
When should I buff or polish my car?
When it starts to look bad. 
Bumps, scratches, bird droppings, and anything else you can't clean off quickly is a good sign you need a good buff. Sometimes only a quick polish is in order, but if your car is full of scratches, instead, take it in for a total buff.