Last Updated on August 23, 2022 by John Robinson
Diesel engines are dependable machines. They are preferred for their capacity to carry heavy loads at moderate speeds. If you're using diesel fuel, you're likely driving more kilometers than a motorist whose vehicle runs on petrol.
It's also why you need all your auto parts working at optimal conditions. If your truck, bus, or car has a dirty diesel injector, it may lead to a breakdown sooner or later. The deposits inside and outside the injector can lower fuel efficiency and cause noises.
To end any of these problems before they wreak havoc, you need to get your hands on the best diesel injector cleaner. 
Best Diesel Injector Cleaner
1. Hot Shot's Secret Diesel Extreme
Best Overall
If you're in search of a fuel additive targeted to diesel engines, this product delivers a premium solution. The Diesel Extreme features a 6-in-1 detergent formula so that you can make the most out of its use. It boasts of a capability to eliminate deposits within and without the fuel injector. This can help prevent or fix the premature failure of fuel system parts.
Have you been having issues with low-sulfur/ultra-low-sulfur diesel fuel (LSD/ULSD)? One main problem involves the growth of fungus, bacteria, and mold in the tank. The greater volume of sulfur in the past naturally removes microbial growth. At the same time, water gets into the tank, which can lead to corrosion. This cleaner is designed to deal with these situations as well.
Another thing: This offering can boost the cetane rating by 7 points. In turn, the effect yields better combustibility, reducing the need for DPF (diesel particulate filter) regeneration cycles by up to 50%. Aside from this result, it enhances horsepower and fuel economy. It removes excessive black smoke and improved cold starts. Indeed, it's a cleaning solution that does more.
Lastly, this powerful fixer is manufactured by a trusted brand in the automotive engine repair industry. It packs a lot of performance for a small price (around $13 for a 2-quart container). You can switch up to gallons or down to ounces depending on your needs and preferences. With all of these qualities, why don't you give this product a try?
HotShot's Secret Diesel Extreme is Suitable For:
A 16-ounce bottle is enough to treat 40 gallons of diesel fuel. Treat your fuel with this product every six months for optimal engine performance. It works on a variety of diesel engines, not just vehicles. Agriculture, construction, marine, racing, and small engine diesel can also benefit from this solution.
Pros
It cleans deposits inside and outside the fuel injector while also treating corrosion.
It improves combustibility, horsepower, fuel economy, and overall fuel system performance.
Made with premium formula, the price of this 6-in-1 product is relatively pocket-friendly.
Cons
Its packaging is not as well-made as the manufacturer's diesel fuel injector cleaner.
It works but may not produce the same effect on different vehicles and purposes.
It may emit a strong odor, which some describe as ammonia-like, in the container.
---
2. Stanadyne Performance Formula Diesel Fuel Additive
Best Overall Runner-Up
Providing a slew of benefits is the Stanadyne Performance Formula Diesel Fuel Additive. 
Foremost, it clears away the Internal Diesel Injector Deposits (IDID), which is typically found in a common rail. This result helps to restore horsepower. LSD fuel systems can be prone to corrosion. And this formula reduces that reaction inside the engine. It works on other auto parts, as well, such as injection pumps and nozzles.
Another desired effect from this fuel additive is how it improves the cetane number of your diesel-powered engine. You can feel the difference when you start your car and afterward. When you're driving, you can feel it run smoothly and quietly.
This product can also help you achieve fuel efficiency. You can peg your MPG (miles per gallon), post-application, at more or less 4% higher. The maximum boost rate is 9.6%.
You can use one bottle (16 oz) to treat 25 gallons of fuel. It is recommended to apply it six times a year or every two months. This item can be purchased in bulk, one dozen in some cases, for a little under $100. That puts its individual price to less than $8, which makes it one of the most affordable options on the market. Buying a set can even be more cost-effective in the long run.
Stanadyne Performance Formula Diesel Fuel Additive is Suitable For:
This formula is designed for engines that use ULSD fuel. It can also treat biodiesel fuel with up to B20 or 20% approved bio content approved. Specifically, it works on LLY engines found in trucks.
Pros
One bottle is enough to clean an entire engine and its problematic parts.
It can help improve horsepower in cars that use common rail systems by clearing away IDID.
It is an affordable multipurpose solution for treating ULSD and biodiesel fuels.
Cons
It does not work on all car types. In particular, it fits LLY engines, which are found in trucks.
It contains hazardous chemicals, so air shipping is restricted.
The newer bottle design does not allow you to see the water level.
---
3. Power Service Diesel Kleen +Cetane Boost Fuel Additive
Best Value
This fuel additive works like the other products above. The Power Service Diesel Kleen +Cetane Boost Fuel Additive can remove deposits inside and outside the fuel injector. It contains the Slickdiesel Lubricator, which lubricates pumps and injectors, allowing advanced fuel to burn efficiently. This can result in reduced downshifting, which otherwise can damage your engine.
At the same time, its cetane boost capability lets you diesel engine start faster during cold starts and you notice less noise from your engine. It promises to increase cetane by up to six numbers. This can help in extending the life of your engine and eliminating black smoke. You can pour a bottle into the injectors of the widely used high-pressure common-rail (HPCR) system, as well as older ones.
This product is a part of a set that you can alternate to complete your year-round maintenance. They are customized according to your needs and timing. When the temperature is above 30°F (1°C), use the silver bottle. If below that temperature, use the white bottle. The red bottle, called Diesel 9-1-1, is made for winter emergencies. 
The Diesel Kleen is a low-cost solution for your fuel system components.
Power Service Diesel Kleen +Cetane Boost Fuel Additive is Suitable For:
This fuel additive is compatible with high-pressure common-rail and older systems. It's ideal for treating diesel fuels, including ULSD, biodiesel, and biodiesel blends.
Pros
It cleans internal and external fuel injector deposits to boost power.
It improves cetane up to six numbers for faster cold start and smoother drive.
It is a cost-effective solution to include in your maintenance set.
Cons
It may not perform well with trucks and the latest car models.
It won't work on engines that pre-date LSD fuel.
It may not improve your mileage.
---
4. Royal Purple Max-Clean Fuel System Cleaner and Stabilizer
Best Value Runner-Up
The Royal Purple Max-Clean takes charge of deep cleaning many components of your engine. It can eliminate dirt and deposits, helping prevent clogging of the injector and allowing it to spray mist into the engine. You can try it if you're experiencing some fuel injector problems, such as varying idle levels or reduced fuel mileage.
It works on the entire engine system, which includes the carburetors, intake valves, and combustion chambers. And it's the first option here to take on both diesel and gasoline engines. It is also an affordable option for a fuel system cleaner.
This fuel additive is safe to use in treating any fuel, e.g., ethanol blends or biofuel. Both EPA (Environment Protection Agency) and CARB (California Air Resource Board) found it compliant to their standards.
As an eco-friendly formula, it emits less harmful gases to help reduce your emissions and keeps your vehicle emissions equipment in good condition. It has:
18% less carbon monoxide
13% less nitrous oxide
12% fewer hydrocarbons
Royal Purple Max-Clean Fuel System Cleaner and Stabilizer is Suitable For:
This deep-cleaning product is ideal for a variety of vehicles. If your engine runs on diesel, you may want to consider this one for cleaning the entire fuel system.
Pros
It removes the deposits in your injector for optimal performance.
It deep-cleans fuel systems, maximizing fuel economy.
As an EPA and CARB compliant product, it has a reduced emission of toxic gases.
Cons
It may boost power but not mileage, according to some reports.
It may improve idling but with some inconsistency.
---
5. Lucas Oil Fuel Treatment
Best Budget
Another fuel system cleaner on the list is Lucas Oil Fuel Treatment. It does not only penetrate the buildup in a fuel injector but also works as a fuel conditioning agent. Enhancing the performance of the entire fuel system, it can result in smoother driving and a longer life for the fuel injector and fuel pump.
It is a cleaner and lubricant in one product. Among its benefits are improved fuel mileage and power. All it takes is one application. This product can be used regularly with its budget-friendly price, as well as a hassle-free treatment process for both gasoline and diesel engines.
Lastly, this can neutralize the negative effects of low sulfur and methanol.
Lucas Oil Fuel Treatment is Suitable For:
Any vehicle that is powered by a diesel engine can benefit from this cleaning and moisturizing agent.
Pros
It can reduce the negative effects of toxic emissions, low sulfur, and methanol.
It can extend the life of your fuel injectors and fuel pumps.
It works well on both diesel and gasoline engines.
Cons
Its packaging is easy to copy. Because of popularity, some may fake it to earn fast cash.
---
6. Liqui Moly 2002 Super Diesel Additive
Best Budget Runner-Up
Liqui Moly is a German company that offers automobile products globally. This fuel additive is one of these offerings, specifically targeting the diesel injection system and the combustion chamber. It deals with the deposits found in these parts. At the same time, it prevents new buildup in these areas to promote maintenance.
For its price, it boasts several other features, including a cetane boost. It can let you start up with ease while keeping the engine quiet and smooth. On top of that, it prevents corrosion in the fuel system itself. It also prevents your injector from getting stuck. As a result of a cleaner engine, your car's harmful emissions are lessened. 
This fuel additive was tested on turbochargers, with impressive results. It can be used for preventive or remedial purposes on commercial vehicles, passenger vehicles, construction engines, and agriculture engines.
Liqui Moly 2002 Super Diesel Additive is Suitable For:
Suitable for any diesel engine with and without a diesel particulate filter, this additive leaves you with clean diesel injectors. It is meant to be preventive or remedial.
Pros
It clears away the deposits in the injector and combustion chamber.
It helps boost cetane for easier startups and smoother driving.
It provides multiple benefits at an affordable price.
Cons
Its container may be messy when stored in the vehicle while you're traveling.
Its customer service could still be better.
---
As we did our research and tried the market's top diesel injector cleaning options, we came across some Frequently Asked Questions. We did our best to answer a few of them here.
How Often Should You Use Diesel Injector Cleaner?
It would be best if you used a cleaner for your diesel injector as often as you can. An excellent fuel cleaner will help enhance fuel economy by up to 6.5%. It can also extend the life of your injector. An all-around cleaner serves as a lubricant to your fuel pumps, protecting it from scuffing and wear.
Should you decide to apply it often, it can help prevent water from building up in fuel, which can lead to emulsification. In our reviews, we also mentioned that some products tested positive for lowering pollutant emissions in vehicles.
The best ones can indeed provide lots of benefits. There are products that not only clear away deposits in your injector cleaner but also prevent new ones from forming. Through consistent use, you can achieve this result.
We would not do it every day. But every 1,550 miles could work. Or every time you fill your gas. But if it's near empty or the level is just not right, don't force it.
Also, make sure to always follow the instructions on the bottle as every fuel cleaner has different application requirements.
Is Lucas Injector Cleaner Good for Diesel?
Lucas Oil is a familiar brand in the auto repair and maintenance industry. Specifically, the Lucas Oil Fuel Treatment is used in fuel injectors. And they work on both gasoline and diesel engines. In fact, if you skipped toward this part, you probably didn't read that we named it the Best Budget product on our list.
The price is one of its main draws, but the performance balances it out. It not only works as an injector cleaner. It acts as a fuel moisturizer as well. The effects are not limited to the fuel injector as it cleans the fuel pump, too.
What are the Symptoms of a Bad Diesel Fuel Injector?
Fluctuating Power Levels
Dirty fuel injectors can be inconsistent in providing fuel to the engine, extending that inconsistency to the vehicle's power. This can show in the fluctuations of the RPM (revolution per minute) gauge.
Engine Misfires
For a moment, your car stumbles before returning to business. Then, it stops again. An engine misfire. It can be caused by a failure in the fuel delivery system. The injector may be clogged or refusing to open.
Varying Idle Levels
Your car on idle may be exhibiting different rev levels. One of the usual suspects here is a dirty diesel injector. Power may be too weak because the misting is poor in this regard.
A Strong Fuel Smell
When the fuel smell is strong, it can be fuel leaking from one of the internal auto parts. If it's the injector, check its seals for damage. It can also be an injector spraying fuel into the fuel system because a valve is open.
Reduced MPG
MPG stands for Miles per Gallon. And the reduction of mileage should not be taken for granted. It can be due to an injector with or a valve that won't open, leading to diesel dropping. This is less than ideal for diesel fuel, as it tends to deliver drops instead of spraying them in a mist.
What is the Best Diesel Injector Cleaner?
In our fuel injector cleaners review and guide, we want to give you as many facts as we can. From these pieces of information, you may be able to pick the best product for you. We do get that some things offer an emotional appeal, but a cleaning additive for diesel injectors is not one of them. There are several factors to consider to become as objective about it as possible.
We touched on how effective a fuel additive is in cleaning diesel injector deposits. What are its top benefits, e.g., improved cetane, mileage, and fuel efficiency? Pricing and compatibility are also mentioned. So, after looking into these qualities, we then chose which ones fit the category Best Budget, Best Price, and Best Overall.
But we hope you are also making some adjustments in your head as you read each review. Only you can decide which one is aligned with your diesel fuel system and injector need.
Conclusion
As tight-lipped as we were in the section asking about the best injector cleaner, our reviews put the answers into perspective. There may be a different set of requirements for each fuel injector. But there is one Best Overall pick. And that is the HotShot's injector cleaner diesel solution.
It's not much of a secret how effective it is in cleaning deposits and boosting cetane. However, the other options are also worth looking at. They have been categorized accordingly to match your priorities with the features of each product.
Of course, your personal judgment and decision-making skills will depend on how much you know about the product and its benefits. Do not wait for something to go wrong before you treat your fuel with a diesel injector cleaner.
[su_youtube url="https://www.youtube.com/watch?v=544E_X2oUgM" width="800″ height="440″]
Relevant Resources: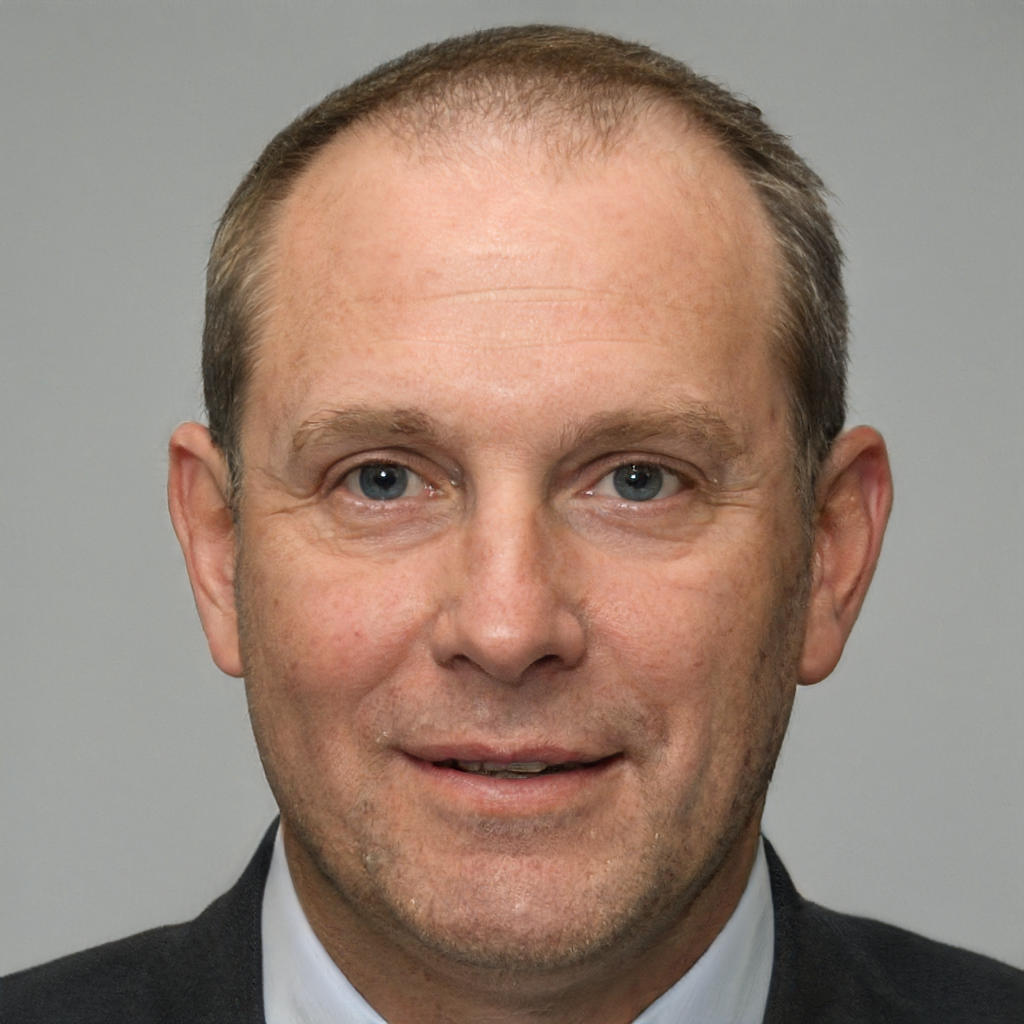 Howdy! I'm John Robinson from Levittown, New York. I am a mechanical engineer for 15 years and already had an established car repair company. I developed a personal relationship with cars since I was a kid. I always love the sounds and smell emitted by a car or truck and even at construction machinery. Since then I have been married but my love for cars only grew.