Last Updated on September 16, 2022 by John Robinson
What is your idea of the perfect family car? Well, that really depends on what you and your family need. Whether you're a single parent or have more than one child, choosing the right vehicle for your family can be difficult. This article will give tips on how to choose the perfect car for your needs!
6 Tips For Choosing The Perfect Family Car
1. Consider Your Budget 
Your budget is a huge factor when choosing a family car. You need to ensure that you have enough money for insurance, gas, and regular maintenance.
If buying a brand new car is not an option right now, consider purchasing a used or refurbished model from a reliable dealer with good reviews online to keep within budget constraints. To save even more on expenses in the long run, choose fuel-efficient options such as hybrids which will help cut down on gas costs over time.
It's important to see all the payment options you have, which would mean that you can maybe afford a more expensive car than you thought. This goes especially if you want to buy an SUV. There are great Volkswagen Atlast Lease Deals that can help you get your dream family vehicle. It'll surely be better than paying for the whole thing!
2. Determine What You Need The Car For 
Many factors will determine what you need the car for. If your family is very active, then choosing a larger vehicle that can fit all of you and also have more cargo space will be important to consider as well as choosing a car that may not need gasoline but rather electricity if it fits the lifestyle. For those who travel more often or live in areas where there are heavy snowfall conditions, choosing an SUV would be wise since they tend to perform better on these types of roads compared to sedans or smaller cars.
Determine what type of activity you do with your family 
Choose if gas mileage, size of trunk/cargo area, seating vs storage needs are most important
Consider how frequently you travel and weather conditions affecting driving ability
Determine if an SUV or Sedan is more appropriate.
3.Think About Your Family Size 
Your family size will tell you the size of the car that you need to buy. If your family size is growing or thinking about expanding, then consider buying a larger car with more space in the backseat. However, if it's just one person driving around most of the time and only has one child who sits in the front seat, then maybe getting an SUV for some extra storage isn't necessary. 
It also depends on what type of traveling is being done as well. A minivan would probably be best for children who are still young but older kids may not feel very comfortable riding in a vehicle so big all of their lives since they will grow out of it rather quickly! 
4. Look At Safety Features
There's nothing more important than the safety of your family, so choosing a car that has safety features is one of the most important things to consider. Here are some tips on choosing the perfect family vehicle:
The first thing you should do when choosing a car for your family is looking at all the different makes and models, as well as checking out what's new in terms of technology and safety features. 
Make sure your kids buckle up properly every time they get into or out of their seats; even if it seems like such a small task, this could make the difference between life and death in an accident. Also, check whether there will be enough room for everyone (and everything) inside before making any purchasing decisions! If not, then perhaps buying another larger car might be more suitable after all.
5. Compare Different Models 
The best way to choose is to test drive and compare models. This is not possible for everyone, especially if the family lives in a city with poor public transportation or where it's mostly used to visit family in the suburbs or countryside. 
This way you'll get a feel of how big the car is, which models are more comfortable for passengers, and if it's easy to get in and out of. You'll also know what kind of features you like (or don't like) by comparing different brands.
6. Ask People With Similar Needs What They Drive
You should ask other families what they drive and why before choosing the perfect car for your family. Think about what you need in a vehicle as well as how much space is necessary to fit everyone, including luggage if needed. 
Other people probably have some suggestions for choosing the perfect car for your family based on their needs and experiences. You can also ask them what they like about the vehicle, how it has worked out for them over time, if there are any major problems with it or not, etc.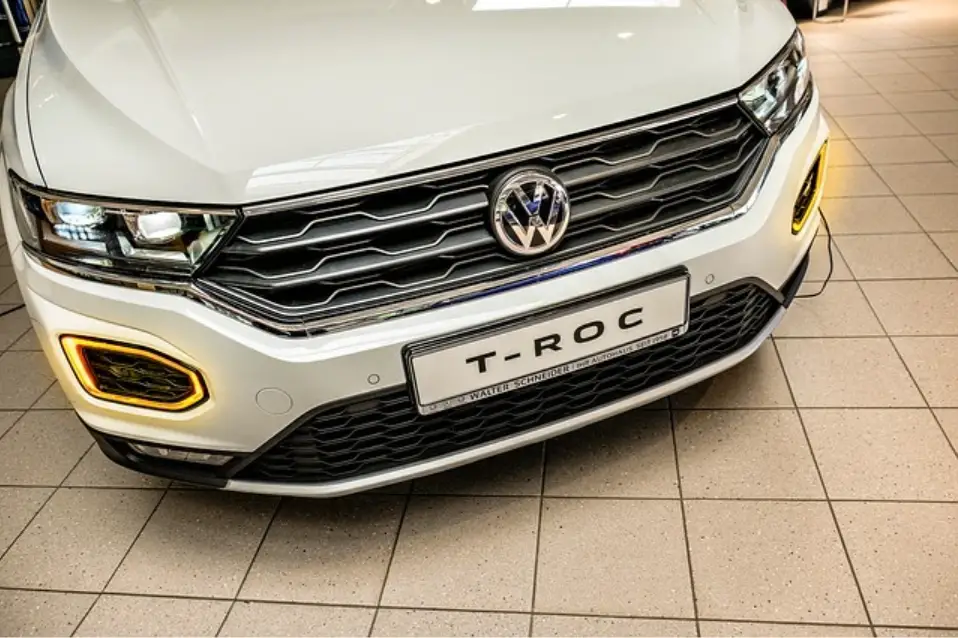 Choosing a family car isn't easy but it pays off to be careful. Consider your budget, needs, and the size of your family. Also, make sure the car is safe, compare different models, and ask friends with similar needs. You'll be cruising in the best family four-wheeler out there!