Disclaimer: As an Amazon Associate I earn from qualifying purchases. Without Any Extra Cost to You!
Last Updated on August 26, 2022 by John Robinson
Searching for quiet tires, 100% of the time, is quite an impossible feat. On top of the features of your tires, there are other factors that enter the equation. 
For instance, your tire's pattern can determine how loud it can hit the pavement. At the same time, a mountain road made of asphalt can also affect noise.
Knowing which details to look into can make your purchase decision more exciting, if not more informed. Together, let's review the quietest tires of all time, updated for 2021, to create a baseline for quality and make room for other considerations.
Quietest Tires Of All Time 
1. Bridgestone Turanza Serenity Plus
Best Overall
Bridgestone has a consistent top-notcher across a few categories. When it comes to the quietest tire, the Turanza Serenity Plus outperforms the competition and even other Bridgestone models. It is an upgrade of the original Serenity, offering innovative solutions alongside familiar features. 
This combination brings about the most satisfactory results in this excellent touring all-season tire.
Better performance from the more recent model is expected as it employs the Resonance Noise Attenuated (RENOA) silencer groove in the tread. The result is trapped pattern noise in the tread elements, reducing it in turn. You may want to memorize that acronym as it has a lot to do with lessened noise output not only from this one but also from others.
Traction and handling in both wet and dry conditions are superior as well. Credit this to the NanoPro-tech rubber compound infused in with special silica.  With biting edges, this tire can take you through light snow (note: do not use in deep snow) with just the right amount of resistance. With lower rolling resistance considered, you can enjoy maximum fuel efficiency.
This traction quality also delivers steering response that is precise to the environment, particularly dry roads.
The price of this product is a little bit under $100. Some find this too great a deal to pass up. It has an incredible tread life if you also want to know that. It can reach 80,000 in miles warranty.
Bridgestone Turanza Serenity Plus Is Suitable For:
This is a good fit for luxury sedans. Those who wish to gain confidence in driving in snow, rain, or ice can also benefit from this Bridgestone model. Its price also serves a wider range of customers.
Pros
It employs RENOA, which traps and reduces pattern noise.
It has a NanoPro tech rubber compound infused with special silica that promotes good traction and handling.
It enhances fuel efficiency with lower rolling resistance.
Its superior tread quality allows for precise steering response.
It is one of the more affordable models.
Cons
It may not be able to have good wet traction in deep snow.
It may not also work on thick ice if the tread is wearing out.
2. Michelin Primacy MXV4
Best Overall Runner-Up
Global premier brand Michelin puts up a contender in this category with the Primacy MXV4. This model belongs to the manufacturer's Grand Touring All-Season line. This one achieves fewer instances of noise and vibrations through a computer-optimized design called the Comfort Control Technology. It also manufactures precision to reinforce the quiet ride.
Meanwhile, the Advanced MaxTouch Construction maximizes road contact by the even distribution of acceleration, braking, and cornering. This feature also contributes to long tread life. Designed for coupes, sedans, crossovers, and minivans, it fits family and commercial needs alike. 
Its all-season grip is great on wet and dry roads because of numerous biting edges that are part of its exceptional tread design. You can drive confidently in light snow when your car is outfitted with this tire set.
Its price can reach up to above $200, which may not be cost-effective for some. It is backed by a 60,000 miles limited warranty on top of the standard materials and workmanship warranty for treadwear or mileage.
Michelin Primacy MXV4 Is Suitable For:
A set of this tire can fit into coupes, sedans, minivans, and crossovers. It's made for touring vehicles that prioritize comfort above all. Those who have more money to spend on a premium model may also find this more aligned with their requirements.
Pros
It uses a design technology that allows computer-optimized comfort and precision for more noiseless driving.
It distributes the forces of acceleration, braking, and cornering evenly, resulting in a longer-lasting tread.
It has good dry and wet traction, which makes it ideal for light snow.
It has a 60,000 miles warranty.
Cons
It's a bit pricier than some of the best products in this category.
Some say the treadwear starts early, with the tire lasting them about 30,000 miles, only half of the published tread life.
3. Goodyear Assurance ComforTred Touring
Best Value
Goodyear is a multinational manufacturer of automobile parts, mainly tires. Among its premium offerings is the Goodyear Assurance ComforTred Touring. One of the quietest tire options, it credits its performance to the combined effects of its asymmetric pattern, grooves, and shoulder blocks.
Unique to this model is its shock-absorbent rubber layer lying in between the tread and the steel belts. It acts as a cushion to impact and an insulator of noise and vibrations. Whatever bumps, obstructions, or expansion joints you pass through have nothing against this tech, reinforced by a sidewall that makes cornering painless.
Further, its grip and handling are wonderful on dry roads. It may have poor traction on slush, though. Still, comfort and stability rank high among this tire's benefits. It also provides exceptional value, with prices starting at around $129. It is available in speed ratings of T, H, and V, with sizes from 15-18 inches.
Goodyear Assurance ComforTred Touring Is Suitable For:
For a year-round performance, take advantage of this value-adding tire from Goodyear. You can rest assured that it will provide 20% more cushion for passenger cars, luxury sedans, sports utility vehicles (SUVs), and crossovers. It works well on dry and wet roads, but it may not be great when going through slush.
Pros
It features a rubber layer between the tread and the steel belts.
It can absorb more impact and provide 20% more cushion for when you're driving over bumps, extension joints, and other obstructions.
Its heavy-duty sidewall makes cornering smooth and easy.
Its grip and traction perform well all-season.
It has an industry-leading 80,000 miles warranty.
It comes at a reasonable price.
Cons
It has poor traction on slush.
4. Michelin Defender LTX M/S
Another premium mobility product from Michelin is the Defender LTX M/S. It sports a triple threat against an unsatisfactory driving experience. First, it is high performance, which means it allows you to coast along highways pretty fast. Second, it is an all-season tire, which helps you navigate dry and wet roads without slowing down. And third, it yields a quiet and smooth ride.
The M/S rating tells you that it can be taken out for rides through mud and snow. This functionality is due to the tread design that enables water discharge when it's raining or snowing. Together with the proprietary Evertread compound, the tread makes the tire last 10% longer in wet weather. 
Not to be left behind is its grip, which offers shorter stopping distances in wet or emergency situations. Meanwhile, fuel economy is improved by the MaxTouch construction.
However, as one of the quietest tires, it remains stiff. Not all rides over bumps and holes can end up smooth with this one. It also heats up and cools down quickly, increasing pressure on the rubber, which can then result in a flat or blowout. 
Also, this Michelin model falls on the higher-end of the mid-range prices. But its warranty is generous with the standard 6-year limited warranty for defects in materials or workmanship. It also gives 70,000 miles warranty to vehicles with sizes with T and H speed ratings and 50,000 miles warranty to LT sizes.
Michelin Defender LTX M/S Is Suitable For:
This radial tire is compatible for use in light trucks, crossovers, and SUVs. In particular, it can fit the T, H, and LT sizes. Plodding through mud and slush is possible, so those who want all-season high performance can rely on this one. But it should not be driven through deep snow.
Pros
It combines premium features, such as directional tread design, the Evertread compound, and MaxTouch construction, to deliver good traction, excellent grip, and a quiet drive.
It can be driven in wet and dry conditions.
It can enhance durability and fuel efficiency.
It has a high mileage warranty.
Cons
It is more expensive than other models.
It tends to be stiff and, thus, uncomfortable when you're riding over bumps and holes.
It can warm-up and cool down quickly, decreasing rubber density and resulting in a flat or blowout.
It may be loud depending on other factors than tire quality, such as the terrain and road pavement type.
5. Hankook Optimo H727
Best Budget
Hankook is another international manufacturer that has expanded from South Korea. A contender from its array of offerings is the Optimo H727. If you want a quiet ride anytime, the touring all-season traction it provides is outstanding for the job. A tread that can eliminate unnecessary road noise works together with tapered lateral slots to deliver results.
The tread has a design that sports advanced tire technology, such as Carbon Compounding Technology (CCT) and Footprint Shape Optimization (FSO). Superior handling and steering response gives you great control when you're driving through dry and wet roads. This tire has four circumferential grooves that expel water. Braking performance is boosted as well.
A ceiling-smashing 100,000 miles warranty from the manufacturer gives you peace of mind. Expect even wear and long life with this model. All of these features are packed into a $75 tire. The Optimo H727 is not called the best budget quietest tire for nothing.
Hankook Optimo H727 Is Suitable For:
You can gain an advantage when driving on snow or ice, as well as excellent traction in dry conditions, with the Optimo H727. With improved noise output, it is ideal for coupes, sedans, minivans, and crossovers.
Pros
It has traction in wet and dry conditions, including snowy and icy situations.
It employs advanced technologies, such as Carbon Compounding Technology and Footprint Shape Optimization.
It has four circumferential grooves that expel water.
It boosts braking performance.
It is one of the most affordable quietest all-season touring tires on the market.
Cons
It may not work at optimal levels if the vehicle is packed, e.g., fitting the entire family into the minivan.
It may be utilizing a hard rubber compound, which can affect wet weather grip.
It may need some adjustments for it to work well.
Handling can still be improved.
6. Firestone Destination LE 2
Completing our lineup of options for a quieter ride is the Firestone Destination LE 2, a product from well-known auto care and tire maker. It is designed for compact utility vehicles (CUVs), SUVs, and light trucks. Handling and traction in dry and wet conditions are enhanced by its tread design. It features grooves and shoulder blocks that are sturdy and reliable for responsive steering.
It doesn't stop there. This model also offers remarkable cornering and wet braking performances. For a pleasant drive with reduced noise and vibrations, you have the Optimized Noise Sequencing to thank. Its performance on heavy snow may not be the best, however.
Of course, you may not pass up the chance to purchase this product for its low cost, starting at around $100. Users get 50,000 to 60,000 miles out of this one, which is true to the manufacturer's 60,000 miles warranty.
Firestone Destination LE 2 Is Suitable For:
If you own a light truck, a CUV, or an SUV, consider the Firestone Destination LE 2. It may be your final choice if you are looking for a quiet all-season tire that costs around $100, with a reliable tread life to boot.
Pros
Its tread design enhances handling and traction in dry and wet conditions.
It employs Optimized Noise Sequencing for reduced noise and vibrations.
It delivers good wet braking and cornering performances.
For its price, its treadwear can last you around 50,000 to 60,000 miles.
It costs around $100, which is affordable for a wide range of buyers.
Cons
It is not the tire to use in deep snow.
It may produce a bit more noise at high speeds.
Factors that Affect Tire Noise
Tire Parts
Tread Pattern – If the tread blocks have a uniform shape, they can produce what is called harmonic noise, which is like a whining sound. Those that have uneven tread blocks produce different pitches, which is less noticeable to our ears when they cancel each other out.
Tread Blocks – If your tire has tall tread blocks, it can wriggle a little, which can add noise. Another addition may be air flowing through the tire grooves.
Air Chamber –  You'll find this one inside the tire, which is a big and empty space where a low-frequency hum happens.
Tires Designed to Carry Heavy Loads – This type of tire, such as a traction tire, may generate more noise because of the bigger space between the lugs.
Worn-Out Tires – When a tire's tread life is about to end, the rubber may have become too thin to lessen the noise made by the contact between the steel belts and the road. When the tire is aging, its tread pattern may already have gotten distorted.
External Factors
When it comes to noise, you can't blame just the tires. Here are other factors to look at if your tire is really quiet, yet your car is still producing a loud sound.
Engine – The cylinders in the engine can create a bang when they're firing your vehicle up. It may also be an engine issue if you're experiencing knocks together with other symptoms.
Wheels – Your wheels, not just the tires, may be the problem. If you hear a humming sound from your front-wheel-drive vehicle and your tires are fine, the cause may be your front-wheel bearing or hub assembly.
How to Reduce Road Noise from Tires
Observe Unbalanced Treads
Sometimes, you can hear noises coming from your tires while driving. One of the first things to check for is unbalanced treads. Your tires go through many kinds of terrain. This can cause the tread to be uneven. The tread blocks can be tall in one tire, which can generate a loud sound when they hit the pavement.
Check Tire Inflation
An under-inflated or over-inflated tire can press the pavement in an uneven pattern. This can create different pitches, which you may notice while driving. Over time, when not resolved right away, this event can progress into unbalanced treads.
Rotate Tires Regularly
Part of your tire maintenance and safety is rotating your tires regularly. This can extend tread life because you are allowing your tires to wear evenly. If you don't rotate them, they may experience uneven wear, which can then affect grip and traction as time goes by.
Notice Traction Issues
Traction issues can also be rooted from uneven wear. If the rubber sidewall becomes thin or less dense, it can reduce noise much less effectively. On the other hand, some vehicles need more traction because they carry heavy loads. In these cases, the rubber is thicker, which can also make it produce more noise.
What Tires Give the Quietest Ride?
We answered this question in detail through our reviews of the top 6 quietest tyres/tires. However, if you didn't read that part, we urge you to check out this list first and see which one piques your curiosity. There are labels to point you in the right direction. If you want the best of the best, for example, then consider the first entry here:
Best Overall – Bridgestone Turanza Serenity Plus
Best Overall Runner-Up – Michelin Primacy MXV4
Best Value – Goodyear Assurance ComforTred Touring
Best Value Runner-Up – Michelin Defender LTX M/S
Best Budget – Hankook Optimo H727
Best Budget Runner-Up – Firestone Destination LE 2
What Are the Quietest SUV Tires?
From our list, the quietest tires for SUVs are the Goodyear Assurance ComforTred Touring, the Michelin Defender LTX M/S, and the Firestone Destination LE 2. You can choose from any of these depending on other compatibility factors, such as the car model and budget. There are many models, so we can't possibly cover them here.
However, when it comes to budget, we can say the most value for money bet is the Goodyear Assurance tire. The least expensive version is the Firestone Destination LE 2. Of course, Michelin Defender LTX M/S falls under the higher-end category.
How Do I Choose A Quiet Tire?
Aside from giving a comfortable ride and an exceptional driving experience, the quiet tires have several qualities in common. These are some of the details that make quiet tyres/tires different from noisy ones:
They feature an array of tread block shapes that can help produce a multiple pitch pattern.
They have smaller tread blocks. 
They sport a sturdy shoulder that promotes tread block stability.
They run circumferential ribs with straight grooves.
The inside of the grooves has tiny hash marks that break up air circulation.
Their rubber component is softer and less stiff.
They come in narrow sizes.
What is Tire Noise Rating?
Last but not least, you have to understand tire/tyre noise rating. There are two ways to look at this. One, you can measure the external noise produced by the tire when passing by in decibels dB. Two, you can assign a class noise to the tire, from quiet (1) to loud (3).
In the EU (European Union), the tire noise rating also measures external noise in dB. The acceptable dB depends on the nominal cross-sectional width of the tire. For instance, those with a width of <185 mm should generate 70 dB. Those with a width of >275 should have 72 dB.
Conclusion
You've just concluded reading our list and reviews of the quietest tires of all time. So far, the Bridgestone Turanza Serenity Plus is the cream of the crop. It adds value to your car ownership by providing a quiet, smooth ride, day in and day out. That includes any season. What sets it apart still is the Resonance Noise Attenuated (RENOA) silencer groove found in its tread
For those who want a premium brand to go with their luxury cars, the Michelin Primacy MXV4 serves as an excellent alternative. This one reduces noise and vibrations through its computer-optimized design called the Comfort Control Technology. At the same time, its tread has numerous biting edges to enhance traction.
If you aren't sure what to look for in quiet tires, you can check out our Buyer's Guide sections, which contain the answers to frequently asked questions as well. This guide was written to help tire consumers like you find the right fit with ease and convenience. 
If you have other questions or concerns, you may leave a comment below. We'll search for the answers and solutions diligently for you to improve your ride quality and make a smart decision about your purchase.
More updates on automobile parts, upkeep, and safety can be accessed on our site. So make sure to visit buckeyebullet.com regularly.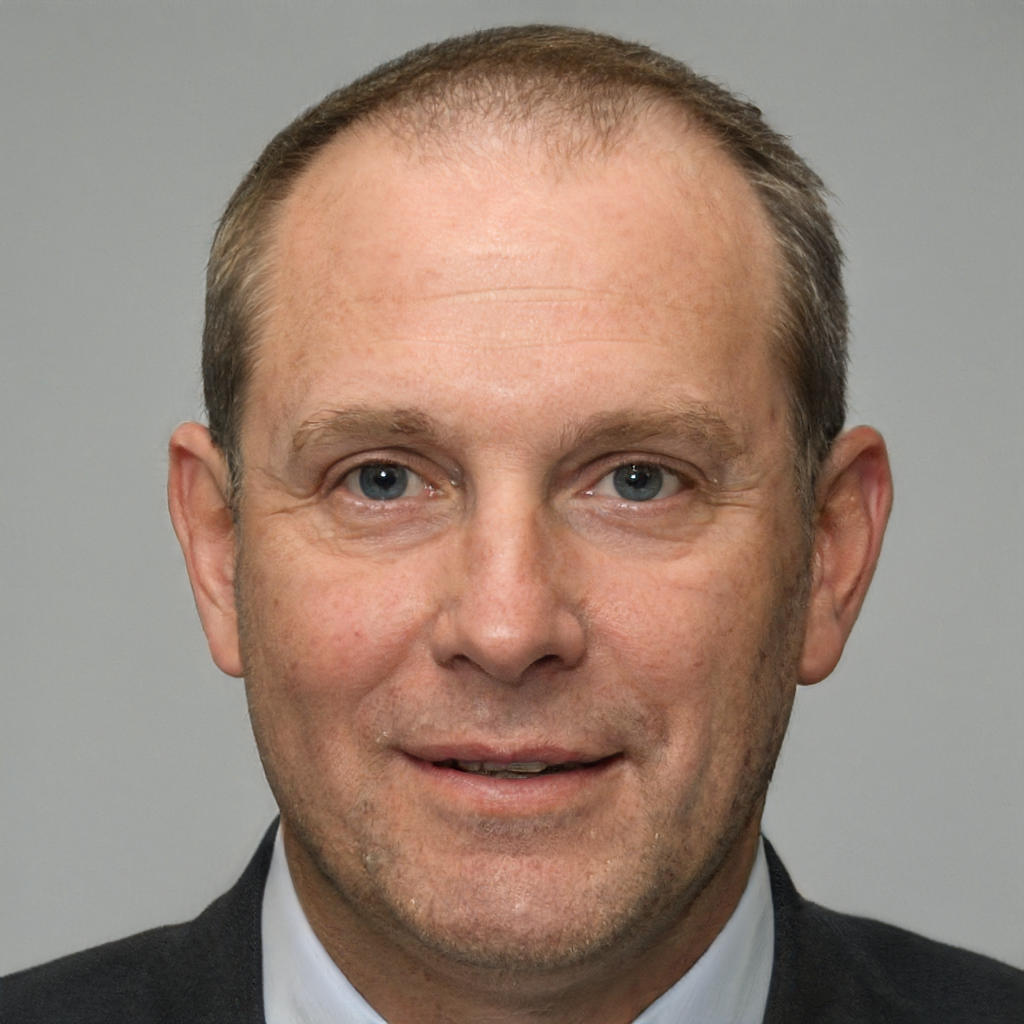 Howdy! I'm John Robinson from Levittown, New York. I am a mechanical engineer for 15 years and already had an established car repair company. I developed a personal relationship with cars since I was a kid. I always love the sounds and smell emitted by a car or truck and even at construction machinery. Since then I have been married but my love for cars only grew.