Disclaimer: As an Amazon Associate I earn from qualifying purchases. Without Any Extra Cost to You!
Last Updated on August 26, 2022 by John Robinson
Once you start noticing dark puddles in your garage, odd smells when you're driving, and even blue smoke when you start the car, you may be dealing with an oil leak.
If you find the issue manageable, which means it does not require the intervention of your mechanic, then you should turn to an engine oil stop leak solution for quick action.
Generally, an engine oil stop leak additive refers to a liquid that can be added to the oil of a car's motor to prevent further leaks that can potentially damage the engine. Since this leak solution is designed to work with any oil, it can be an easy way to fix dried-up seals in every motor without sending the car to the repair shop. Also, when an engine oil stop leak additive is applied correctly, it can minimize the risks of mechanical issues and, in turn, extend the service lifespan of the vehicle's motor. 
On the other hand, some engine oils have these special stop leak additives designed to condition gaskets and seals to improve engine performance. Commonly known as high mileage oils, they're specifically blended and formulated for vehicle engines with more than 75,000 miles. Hence, aside from the engine oil stop leak additives, you can also use a high mileage oil to ensure enhanced engine performance. This is especially true if you have a high mileage vehicle that should be well taken care of to prolong its lifespan. However, in the meantime, it's important to choose the best engine oil stop leak additive solution if you need one for your car's engine. With many options to choose from, finding the right product can be challenging and confusing, in fact most of the products on the market these days are free of the particles that used to plug seals and gaskets. The best engine oil stop leak additives are more effective as well. Read on to understand the long-term benefits of choosing the best fit for your engine, fuel, and vehicle.
[amazon box="B002U5XPLO,B007552KPG,B000OAEN7C,B000NVW1LM,B00062ZG9W,B00754T6TK" template="table"]
Best Engine Oil Stop Leak Additives of 2023
1. Lucas Oil 10279 Stop Leak
Best Overall
Lucas Oil has been a reputable name in car maintenance and repair, as well as a mainstay of best engine sealant and additive lists. It is back on our list, this time leading it with the Lucas Oil 10279 Stop Leak. This product can stop minor and major leaks. Its formula, which is free of harmful solvents, is composed of proprietary additives and specific base stocks.
Foremost, it works hard to restore seals worn from corrosion or damage. At the same time, those who fear it may cause corrosion or damage to your engine have nothing to worry about. It is safe, as we said above – it is non-corrosive and non-clogging. Also, it can lessen engine noise and enhance engine performance.
A one-quart bottle of Lucas Oil Engine Stop Leak is cheap enough that you won't have to spend what you save on gas. It is a value for money solution, especially if you're not looking at burning cash at the mechanic
In some cases where the seal is severely damaged, people reported about the product not working. So proceed with this leak sealant if you aren't dealing with a car in a terrible condition.
Lucas Oil 10279 Stop Leak Is Suitable For:
Known for its versatility, this Lucas oil variant is appropriate for almost any vehicle, such as modern cars, vintage cars, and big rig trucks. It is compatible with any fuel, including petroleum, semi-synthetic, and full synthetic oils. It comes with a nozzle that makes the application convenient.
Pros
It is an inexpensive solution for stopping minor and major leaks.
It is compatible with any fuel and vehicle type, which makes this variant versatile.
It can help improve engine performance and eliminate engine noise.
It can reduce oil loss.
It is free of harmful solvents.
It is non-clogging and non-corrosive.
Cons
It may not work on some seals that have already been severely damaged.
The leaks it can stop can depend on where the seals are located.
2. Bar's Leaks Engine Oil Stop Leak Concentrate 
Best Overall Runner-Up
Not all leak jobs have to be taken to the mechanic's, which can be expensive. Some can be stopped by using a tried-and-tested sealant or additive from famed manufacturer Bar's Leaks. The Engine Oil Stop Leak Concentrate is the stop leak contender from this company. And its special formula is designed to seal motor oil leaks due to either non-maintenance or old age.
It doesn't stop at that, though. It can also restore the essential engine parts, your gaskets and seals. The effect is felt fast. And it can happen without harming your engine. This one does not contain particles to produce results, which may be a cause for concern for some people. Instead, it works chemically to restore seals to their smooth and elastic state.
The 11-ounce bottle it comes in is enough to fill a light truck or passenger car. Results may be expected when you have reached around 200 miles or within three days of driving after the application. This size costs under $10. If this is not available, you may also try Bar's Leaks Main Seal Motor Oil Leak Repair.
Bar's Leaks Engine Oil Stop Leak Concentrate Is Suitable For:
Both gasoline and diesel engines are okayed to use this stop leak solution. Both small and large systems are also accommodated, including passenger cars and light trucks, as well as 4-cycle engines. It helps you avoid costly repairs, so it's safe to say that it can save you a lot of money.
Pros
It does not contain particles that can harm your engine. Instead, its ingredients employ chemical reactions to stop leaks.
It can restore engine parts, such as seals and gaskets.
It is applicable to both diesel and gasoline.
It is good to use on small and large systems.
It is cheap enough to merit regular application.
Cons
It may not work on extremely damaged seals.
The impact of application in vehicles and other supported types may vary.
It requires careful pouring to prevent making a mess in your driveway or on your body.
3. BlueDevil Oil Stop Leak 
Best Value
Challenging the competition is Blue Devil, with its array of sealants, stop leak formulas and such additives. When it comes to stop-leak solutions, the Blue Devil Oil Stop Leak aids in avoiding fuel top-off. It does this by reconditioning seals and gaskets. This oil additive is a low-risk option for those who don't want to throw money at their mechanic right away. Your mechanic may even recommend it.
You may perform a paper or board test on your leak to differentiate the before and after. A safe choice, this one is non-clogging and non-corrosive. It can also fit the requirements of engines powered by diesel or gasoline. In this regard, it is very much like Lucas Oil's stop leak product.
Another similarity between the two is the affordable price. The low cost is a bargain compared to tearing apart your engine and incurring a significant bill from your mechanic. You don't have to break away from your regular oil change schedule with this one. And you won't even have to do it every oil change when you reach a certain point (read: when it starts showing results).
This product may not be suitable for heavily damaged, large gaskets.
BlueDevil Oil Stop Leak Is Suitable For:
This solution caters to both diesel and gasoline engines. Although results may vary, it is compatible with many types of vehicles. Individuals who are looking to save on regular maintenance costs can pick this 8-ounce option for under $20.
Pros
It is a miracle worker when it comes to sealing gaskets and seals, conditioning and restoring them to their optimal performance.
It contains no harmful solvents that can damage your engine.
Its application can be less frequent once it starts showing results
It is well-suited for diesel and gasoline engines.
It is an affordable solution for individuals who don't want to spend big on a major repair
Cons
Extreme leaks may require two days to stop with this one.
Depending on your engine system, this formula may produce results immediately or after a few weeks.
It may not work on significantly failed gaskets.
4. ATP Automotive AT-205 Re-Seal
Best Value Runner-Up
ATP Automotive has served as a go-to company for automatic transmission replacement parts. But it has expanded to other products as well. It has the background, then, to manufacture chemicals such as stop leak oils. Exhibit A is the ATP Automotive AT-205 Re-Seal, which pros like mechanics to everyday motorists swear by.
Leak problems with rubber seals and gaskets are matched by the professional strength of this stop leak oil. You get fast and effective results, all without worrying about damages to your car's interior. This one does not contain chemicals like petroleum distillates, which can plug engines. This means it will not break down or overswell seals.
When we say fast and effective, we're talking about a total reseal within five hours of application.
If you're looking for value, you can rely on this 8-ounce bottle to work on a variety of oils. It also caters to automatic and manual transmissions, gasoline and diesel engines, and different hydraulic systems. Seal any leaking system in your vehicle with this inexpensive choice. Its price starts at around $5. ATP Automotive oils may be covered by the company's one-year limited warranty.
ATP Automotive AT-205 Re-Seal Is Suitable For:
Oils and fluids that are compatible with this oil additive include gear oils, hydraulic oils, synthetic oils, gear oils, ATF (automatic transmission fluid), and power steering fluids. It can perform well not only on cars but also on jacks, lifts, plows, and industrial equipment. 
Pros
It can produce results within the first five hours of application.
It repairs leaking rubber seals, gaskets, and other parts of your engine.
It does not contain petroleum distillates, which can damage engines and their parts.
It is compatible with a variety of oils, engines, and systems.
It offers more value than what you'd expect from its price.
Cons
It may require multiple applications to lengthen its effects.
Its impact may vary across different types of vehicles.
You may need to buy more bottles for continuous use.
It may be fast, but it is not a miracle worker and should not be used on heavily damaged seals and gaskets.
5. CD-2 Stop Leak for Engine Oil
Best Budget
A brand called CD-2 makes our list because of its excellent offerings, among which is the CD-2 Stop Leak for Engine Oil. This oil additive is actually made of special blends. Also, you can take advantage of how good a deal it is. It performs well enough to rival the results of higher-end anti leak products.
It can seal oil leaks within 300 miles of driving. This result is reasonably fast. At the same time, it can also act as an oil cleaner. It contains proprietary detergents to ensure that you are getting superior performance from this product. It features anti-wear and friction modifiers to prevent engine damage.
It is compatible with all motor oils, whatever their grade is. However, use it as a first for a leaking system. But bear in mind that it cannot repair an excessively damaged system.
Cheap yet effective, this oil additive offers several benefits in a 15-ounce bottle. You can purchase it for under $20. Pouring this product into your 3 to 6-quart tank case can make the toughest leak go away. Of course, this does not apply to leaks caused by cracks and breaks.
CD-2 Stop Leak for Engine Oil Is Suitable For:
This product serves any grade of motor oil. Know which grade you are using: 0W, 5W, 10W, 15W, 20W, 25W, 20, 30, 40, 50, and 60. Also, it is for people who are looking for a solution that also cleans fuel.
Pros
It can produce results within 300 miles of driving, which is fast enough for those who want a fully stopped leak.
It does not contain harmful chemicals that may damage your engine.
It caters to all grades of motor oil.
It is cheap enough to buy in bulk.
Cons
You may need multiple applications to achieve a more consistent result.
It should not be used for fixing cracks and breakdowns.
It may not work on other leaking systems in vehicles.
Results may also be not successful across vehicles.
6. Bar's Leaks Rear Main Seal Repair
Best Budget Runner-Up
Not the least of the stop leak products in this roundup review is the Bar's Leaks Rear Main Seal Repair. It's another entry from the reputable Bar's Leaks brand. We can recommend more from this manufacturer if the space is not limited. But this one should be enough if you are dealing with oil leaks that are difficult to stop, including the leaks in the cam seal, timing cover, and rear main.
Applying it is simple enough. Just mix it with your engine fuel, and it will swell until it stops the leak in the problem area. It caters to various types of vehicles, so you won't have to look for anything else. Like the other offerings here, it is not a permanent solution for excessive engine damage. But it is effective in providing an immediate fix for minor to moderate leaks.
This product costs under $10. And we're already referring to the 16-ounce bottle here. Since it requires repeated treatment, you can buy in bulk without breaking the bank. In the same vein, it won't cost you hundreds or thousands of dollars asking the mechanic to repair what you actually can fix yourself.
Bar's Leaks Rear Main Seal Repair Is Suitable For:
Aside from the various vehicles it serves, it also accommodates different kinds of oil, including synthetic oil. It is compatible with all engines and engine oils. Those who are planning to buy this product in bulk can also benefit from its inexpensive cost.
Pros
It can stop leaks in difficult areas, including the cam seal, timing cover, and rear main.
It can provide an immediate fix to oil leaks across a variety of engines, engine oils, and vehicles.
It gives you a more economical option than paying the mechanic hundreds to thousands of dollars.
It is super cheap, yet it steadily yields high performance.
Cons
Its results may differ depending on vehicle, engine, and engine oil type.
You may have to treat your oil with this formula over and over.
It may not work in other areas of your car.
Which Engine Oil Stop Leak Works Best?
There are different ways to answer this question. This is apparent in the way we conduct our review. The best overall product, of course, is the Lucas Oil 10279 Stop Leak. But you can also try the Blue Devil Oil Stop Leak, which has the best value, and the CD-2 Stop Leak for Engine Oil, which is the best among budget-friendly options.
You need to know your priorities to determine the best oil leak stop solution for you. Also, you can try the alternative if, say, the best version does not cater to your vehicle, engine, or engine oil type. You can easily identify your choices when you factor in these things.
Will Oil Stop Leak Hurt My Engine?
Back in the day, oil leaks were stopped with the use of additives that clog the engines. These were the first to be referred to as oil stop leaks. But nowadays, you have products that can stop the leak by reacting chemically to the root cause instead of plugging particles into the system.
So, if you are using a new model, then you don't have to worry about engine damage. You must have read about this assurance several times in this article. The old ones have been phased out, so if you stick with expert recommendations, you aren't likely to come across a clogging type.
Does BlueDevil Oil Stop Leak Work?
We mentioned that Blue Devil is the best in giving your value for your money among the oil additives on our list. It is seen as such because it can repair the problem effectively. Oil stop leaks need to be applied repeatedly. But this product will no longer require further treatment once you reach a certain point.
What that means is that the product has done its job. The leak has been stopped and the seal or gasket has been rejuvenated. And so, the overall performance is enhanced. In this regard, yes, the BlueDevil Oil Stop Leak works.
How Much Oil Stop Leak Should I Use?
Different brands offer different products in different bottles. You will know how much oil can one bottle or pack of oil stop leak can treat by reading the label. Our review, of course, includes the instructions concerning this topic. Refer to that and then double-check it when you are ready to buy and pay for your product.
Also, do not deviate from the directions from the manufacturers as they have conducted tests on this.
Conclusion
It's been great to have you go through this review. We conducted hours of research and parsed through Frequently Asked Questions to provide you with as many relevant pieces of information as possible. We also tried to incorporate insights from our personal experience with some of the products.
What you have gotten is an unbiased review, influenced by expert and user reviews. With all the details at your fingertips, we hope that you are now ready to buy the leak stop product that fits your requirements. Whatever they may be, there is one on this list that can help solve your leak issues.
If this article has helped you in any way, make sure to share it with friends and family. You can also leave a reply if you popped by to learn more about the topic. Tell us which products have you tried, which ones are you considering, and which ones can have your utmost confidence.
Visit us regularly for more information on car repair and maintenance.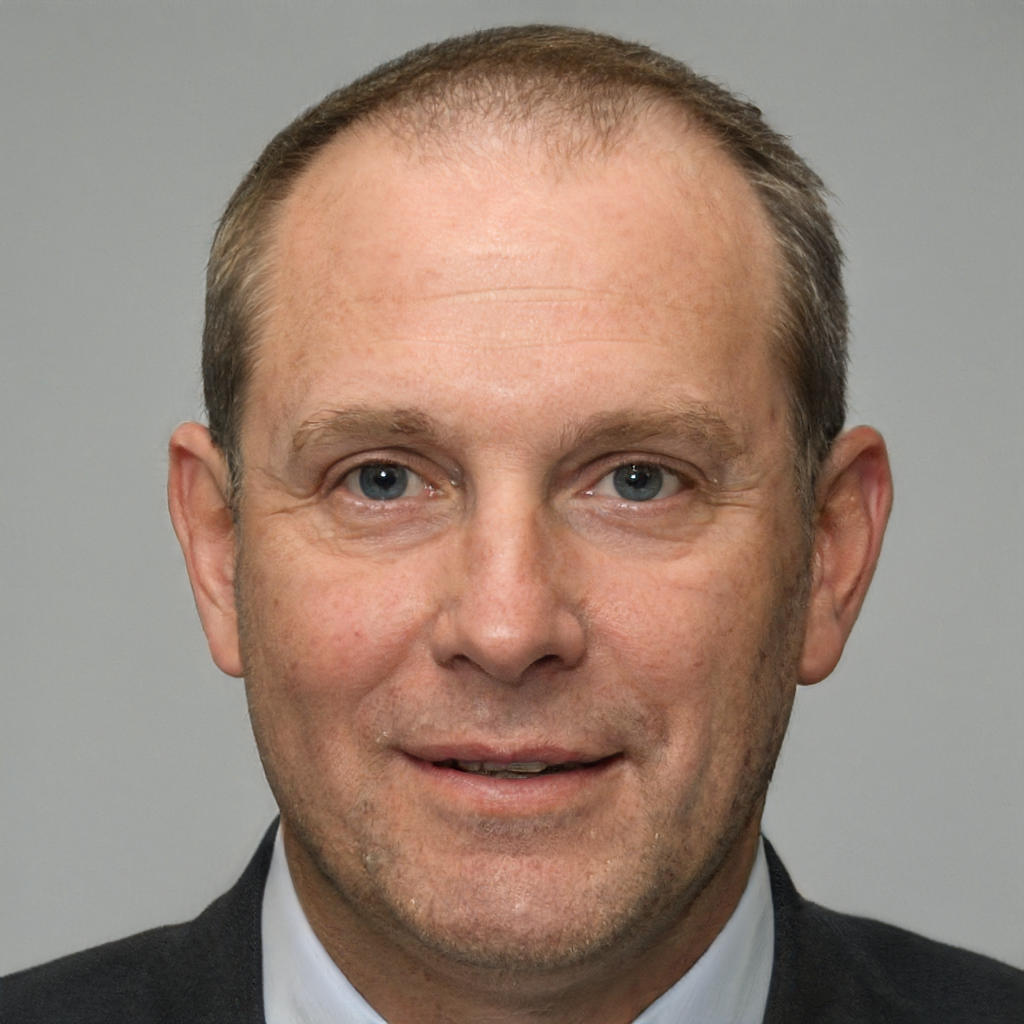 Howdy! I'm John Robinson from Levittown, New York. I am a mechanical engineer for 15 years and already had an established car repair company. I developed a personal relationship with cars since I was a kid. I always love the sounds and smell emitted by a car or truck and even at construction machinery. Since then I have been married but my love for cars only grew.