Disclaimer: As an Amazon Associate I earn from qualifying purchases. Without Any Extra Cost to You!
Last Updated on August 26, 2022 by John Robinson
With the kind of road networks we have these days, rubber tires for gravel roads are rare. They may not be common, especially in urban areas in the United States where paved paths are the norm.
This gives gravity to any information you can find about this tire type, your market options, and price ranges.
After scouring the web for the most reliable reviews and sources, we found the Continental TerrainContact A/T as the best among the best tires for gravel roads. Its balanced performance across gravel, off-road, and on-road conditions affords it more versatility compared to more popular and higher-end options.
[amazon box="B00PUFZAJG,B004QGZD74,B016QR88DG,B06ZZMNLXY,B01C53C6XS,B004QL66VG" template="table"]
Best Tires for Gravel Roads
1. Best Overall – Continental TerrainContact A/T
While this all-terrain tire has better competitors in the gravel tire category, its powerful combination of all-terrain and gravel road performance puts it at the top of our list. It takes into consideration the fact that even drivers of slightly larger rural areas switch between paved and unpaved roads. In this case, its sustained less aggressiveness works efficiently on either situation.
First, let's see how its tread design excels both ways. The +Silane-enhanced tread compound is designed for all-season driving, delivering a light tread pattern that's also reliable on gravel roads. It's not too soft that it sacrifices grip and traction. When you're off-road, it can help you achieve precise handling and steering response for a more pleasant ride.
This A/T model has good braking functionality on and off the road. It shows acceptable wet traction thanks to the grooves on the edge of the blocks and the full-depth sipes. It takes some of the worries away when it rains, as well as when it snows lightly. Also, some all-terrain tires can be loud on highways. But not this one.
When it comes to mileage, the TerrainContact's tread life can last up to 60,000 miles. Owners of crossovers, sports utility vehicles, and light pickups can reap the benefits of sticking to this one. At around $200, you can get a reasonably priced pick for your trip on gravel roads.
This all-around flexibility reminds us of the Schwalbe G-One Tan Wall, its counterpart in the gravel bike tyres/tubeless gravel tyres category.
Continental TerrainContact A/T Is Most Suitable For:
This all-terrain tire for gravel roads and highways is recommended for CUVs, SUVs, and light pickup trucks. This product pays for itself as it is durable, so your money's worth may not end in vain.
Pros
Its tread is not too soft but also not too aggressive.
It balances performance on and off the road.
It has good grip and handling in both conditions.
Its wet traction is reliable in the rain and light snow.
It is pretty durable and has reasonable tread life for its price.
Among the tires for gravel, this one delivers a quiet drive.
Cons
It is not designed for extreme snow driving.
It is not meant for dire road conditions.
2. Best Overall Runner-Up – Bridgestone Dueler A/T Revo 2​
When you are dealing with heavy rains in the countryside, the gravel roads can get soaked. You need an all-terrain tire that can help you cross these areas with less to no hassle. The Bridgestone Dueler A/T Revo 2 has wet traction capabilities that prove to be reliable year-round. It works like an all-season tire that is favorable toward changing environmental conditions.
The dependable performance can be traced to the symmetric tread pattern. It features open shoulders that are effective on loose surfaces such as gravel roads, as well as wet pavements. The Semi-Stealth design is responsible in this regard. 
This extends to situations during the winter, specifically light snow. It won't be as reliable, though, if you live in an area where the winter is harsh. Also, this model does not disappoint when it comes to handling in dry conditions. Grip and responsiveness are good, too.
A quiet and comfortable ride quality completes the experience. When you purchase this A/T tire, you can expect up to 50,000 warranty miles, which is not the highest out there. Still, if your priority is wet traction and grip, this can provide what you need. Its price starts at around $150, so it's reasonably priced as well.
Bridgestone Dueler A/T Revo 2 Is Suitable For:
This all-terrain, all-season option is designed for light to medium trucks. It's your best bet for dealing with wet driving on rough and smooth roads. Its price is also pretty affordable for a model falling under the mid-end tires for gravel roads category.
Pros
It features open shoulders that perform in dry and wet conditions.
It has dependable grip and traction on wet gravel roads.
It delivers good dry handling and response as well.
It works in light snow.
Cons
Its tread life is good but not the best in its category.
3. Best Value – Toyo Tires M-55​
This model is arguably the most hardworking from our list. It sports commercial-grade quality that satisfies the demanding requirements of driving cargo through a wide range of terrains, including off-road ones. Toyo Tires M-55​ is a tough cookie when you're carrying valuable goods through mud, snow, rocks, or any rough road.
Considering this profile, this product is supported by its open shoulder design. Trust it to deal with wet conditions with ease. Its aggressive siping is a savior in snowy conditions. Its wet traction is fit even for severe snow conditions, which you can confirm with the mountain snowflake on the sidewall.
To further improve grip, the M-55 accepts studs. It has a blocky tread pattern that is responsible for its remarkable traction. For its toughness, it is the top choice among fleet owners to move their workhorse trucks following different routes. A little compromised is applied on cornering for this unit, though, limiting responsiveness to make way for heavy-duty driving all year.
Speed is not a priority for this option as well. If you want an accelerator, this is not a quiet and comfortable pick. Still, its grip and traction for big trucks are highly competitive. Yet, it is also compatible with SUVs and pickups that handle heavy loads on a regular basis. 
With a price range from around $200 to $300, this looks to be a preferable A limited warranty is included.
Toyo Tires M-55 Is Suitable For:
This set of commercial-grade off-road tires is designed to service heavy-duty trucks that deliver cargo throughout the year. If your pickup or SUV also handles such loads, you can take advantage of this option.
Pros
It has exceptional off-road traction.
It has good grip and handling on gravel roads.
It works in dry, wet, and even extreme snow conditions.
It caters to cargo trucks, as well as load-carrying SUVs and trucks.
Cons
Cornering is not that great.
It is not made for speedy driving.
It is not quiet and comfortable over bumps.
4. Best Value Runner-Up – Firestone Transforce AT2​
Another commercial truck tire offers good value in the Firestone Transforce AT2. It is engineered to do a good job in an array of terrains. Yet, it is not too tough to prevent on-road capabilities, including towing. It performs well on loose surfaces, such as gravel roads, thanks to its open shoulders and independent tread blocks.
If you divide your time between rough and smooth routes handling heavy loads, this is the one to consider. This combination of on-road and off-road functionalities are due to the chip-and-tear resistant tread compound. Its symmetric tread pattern is a true companion in wet conditions. Proper tread depth and siping also allow it to yield dependable traction on snowy pavements. 
We said it's useful in towing, and we have its tough sidewall to credit. Yet, the same component can make your ride a bit less comfortable. This can become worse once you have emptied your truck bed of the cargo. Handling responsiveness is lacking as well, pulling down the satisfaction rating of the traction and grip.
Running at high speeds is also not advisable. Still, it's an alternative to M-55 if you have to balance driving requirements on and off the road. Costs start at $170. It can stay in good shape for up to over 90,000 miles, according to some users. But the company does not specify warranty miles.
Firestone Transforce AT2​ Is Suitable For:
Owners of light and medium trucks can benefit from this all-terrain option. With its moderate toughness, it can help you with your driving requirements on and off the road.
Pros
It has good traction and grip on dry, wet, gravel, and snowy roads.
It can be used for towing on the road.
It can stay in shape for up to almost 100,000 miles.
It is fairly priced.
Cons
Its responsiveness and stability may be poor.
It can be loud and uncomfortable on highways.
5.  Best Budget – Falken Wildpeak A/T3W
If you're searching for the best gravel tyres that can serve you no matter the weather, time, or surface while also remaining pocket-friendly, you don't have to look far, for the Falken Wildpeak A/T3W is here. Aggressive tread defines this model, allowing for remarkable off-road capabilities. It has an impressive tread life, complemented by wet and winter traction.
Technology makes it possible for this product to stand out. Its tread design has added a silica tread compound for optimized delivery. The patented 3D Canyon Sipes and proprietary lower sidewall work together to ensure tight and excellent traction and grip, even in rainy weather. On top of this, it sports the mountain snowflake icon, marking its light to extreme snow performance.
When you take out this tire to the highway, despite its toughness on gravel roads and mud, it yields a quiet and comfortable ride. Its price can cater to a wide range of budgets, rising above premium products in terms of practicality.
Leading with 70,000 warranty miles, This Falken model more than makes up for its lack of popularity and non-premium category with its overall value. Its qualifications include those from 
U.S. Tire Manufacturers Association (USTMA) and TRAC.
Falken Wildpeak A/T3W Is Suitable For:
A peek into this all-terrain, all-weather tire for rugged terrain vehicles. If you want to optimize wet and winter traction off-road and on-road, this one is your best bet. To top everything off, you can buy a set of these tires for gravel roads.
Pros
It has excellent traction in wet and winter conditions.
It's one of the most affordable among the best gravel tires.
It has an impressive tread life.
It is pretty quiet and comfortable, especially in highways.
Cons
It may not be meant for daily passenger car driving.
It may not lack some features found in premium versions.
6. Best Budget Runner-Up – Goodyear Wrangler MT/R with Kevlar​
"Lighter, tougher, and more puncture-resistant" describes Kevlar tires. In the Goodyear Wrangler MT/R with Kevlar, you have this advantage when you're taking on off-road adventures. This model boasts of a military-grade profile. Gravel roads have nothing against its tough exterior. If you want to defend your vehicle from the demands of such conditions, go for this.
The tread is designed with Kevlar casing, which ejects stones and dirt that get in the tire's way. But it doesn't end there. Its performance matches its indestructible appearance. Traction on the snow is just as impressive.  
Where it dwindles is in on-road terrains. It has limited responsiveness, unlike all-terrain tires. You may find grip and traction a bit lacking on highways compared to when you're driving gravel roads.
At around $300, this may not be your usual budget fare. But considering its components, including the Kevlar casing, it may be treated as a good deal for premium tire buyers.
There is no mileage warranty for this model.
Goodyear Wrangler MT/R with Kevlar​ Is Suitable For:
Check this out if you are planning to outfit your vehicle for off-roading. It has excellent traction on gravel roads. If you also favor premium tires, this one is a great deal because of its Kevlar component.
Pros
It has great off-road grip and traction.
It is puncture-resistant.
It is lightweight despite being tough.
It is designed to work in snowy conditions.
Its price is reasonable for its premium tread design.
Cons
It may not perform well on on-road surfaces.
Do Gravel Roads Wear Tires?
When exposed to gravel roads for regular periods, tires can be particularly worn out if they are not cut out for the job. Gravel roads have tiny stones that can be loose and scratch rubber. 
If too soft, the tire can experience something similar to sanding. This can cause too much friction between the road and the tire. If not checked, this can cause issues with your vehicle, even posing a risk of accident and danger.
This is why it is important to search for a tire that is designed to resist abrasion and withstand the pressure of gravel roads. At the same time, it has to ride smoothly on pavements.
Is Gravel Road Bad for Cars?
If you have a passenger car or a small sedan, it may not be wise to use it for off-road travels. If you are doing light trips on this type of road, you should at least be driving a vehicle that has the capacity to endure the harsh terrain. For instance, a four-wheel drive, an all-wheel drive, or a light pickup truck can work on dirt roads.
The latter can still be subjected to rock pieces and dust, which can be a source of problems. But you should be able to deal with these things if your car is well-equipped for off-road adventures.
What Is the Best All Terrain Tire?
The best all-terrain tire for 2021 is the Continental TerrainContact A/T. It factors in the practical use case for this type of tire. That is, it is not too soft so as not to compromise grip on gravel surfaces. However, it is also not too aggressive that it loses speed on smoother ones.
Because of this highlight, we picked this product as the top-ranking model for gravel roads. It bases its design on the fact that people who drive on country roads may not spend all of their time roughing it out on unpaved routes.
Can You Use All Season Tires Off Road?
All-season tires fare well on highways, on wet and dry roads, and under the basic weather changes throughout the year. They have softer treads to ensure balanced performance from summer to mild winter. Technically, though, they are not recommended for off-roading.
For driving on dirt or gravel roads, you need a tire with bigger tread blocks. An all-terrain tire can do the job for you. Many experts also point to mud-terrain tires. You should look for these options when you are purchasing replacement tires for your off-road vehicle.
Conclusion
Among the best tires for gravel roads, we cannot recommend enough the Continental TerrainContact A/T. It may not be the most popular in this category, but it does a good job of providing solutions to the needs of a countryside driver who alternates between a smooth highway and a rough dirt road.
Its traction, grip, handling, and steering response are remarkable. You should be able to drive it without issues on dry and wet pavements, even more unfamiliar surfaces like gravel roads. For its price, you can get a durable option for your regular off-road and on-road driving requirements. 
That said, these are the top things you should be looking for in a tire model. Bridgestone, Toyo, Firestone, BF Goodrich, and Goodyear also have their respective tires for gravel roads to offer. If you are the kind who likes making a list of choices and comparing them, you have come to the right place.
Why don't you replace your tires with the best ones?
Don't miss out on all the fun stuff about vehicles, maintenance tools and accessories, and accessories. Check out buckeyebullet.com regularly for updates.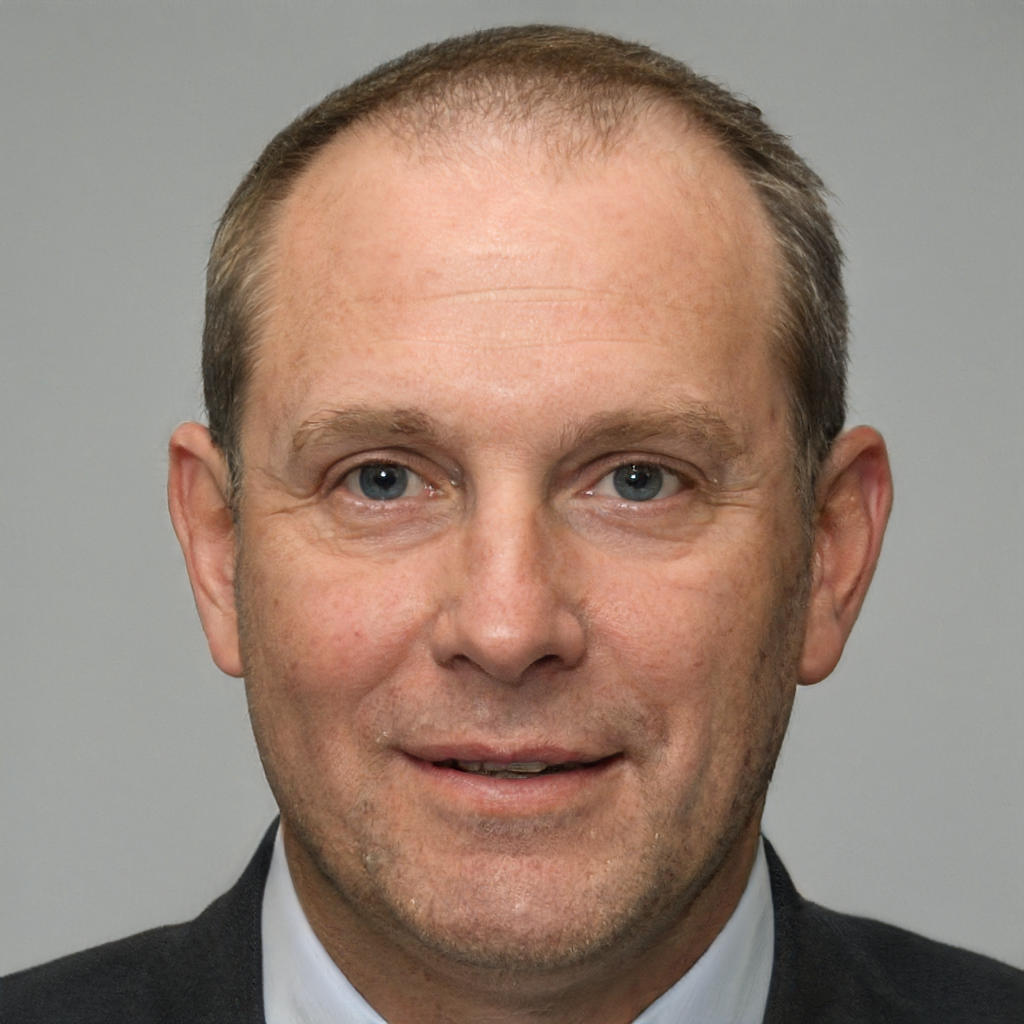 Howdy! I'm John Robinson from Levittown, New York. I am a mechanical engineer for 15 years and already had an established car repair company. I developed a personal relationship with cars since I was a kid. I always love the sounds and smell emitted by a car or truck and even at construction machinery. Since then I have been married but my love for cars only grew.