Disclaimer: As an Amazon Associate I earn from qualifying purchases. Without Any Extra Cost to You!
Last Updated on November 10, 2022 by John Robinson
Whether you want to hide your dirty seats from direct view or you want to keep your clean seats from getting dirty, nothing else will provide you as much protection as a good seat cover for Toyota Tacoma. It wouldn't be right for you to directly go for cheap options when the best quality covers could also be just within your reach.
There are so many different types of Toyota Tacoma seat covers in the market that choosing one seems to be a daunting task. We have eased out the process for you by selecting the best ones from across the American market. So sit back and relax because we have brought you the best seat covers for Tacoma. 
Protect your car's original style while keeping it safe from stains, dirt, and wear and tear. Our nine selected models are about to take your breath away.
best Toyota Tacoma Seat Covers
1. CoverCraft Carhartt SeatSaver Front Row Custom Fit Seat Cover 
This is the best quality custom patterned set cover in this list. While this one is very easy to install and remove, it is also equipped with overlapped double end and triple-needle stitched seams so the protection is adequate. Your seats will not only be protected, they will be tough against damaging agents. 
This unique seat cover is made out of the special Carhartt duck weave fabric that is sufficiently tough to go with the personality of Toyota Tacoma. You'd be amazed by the quality of the triple-stitched seams that avail the best in class durability. And the fact that you can get custom patterns is just perfect. 
This seat cover model is available for the front, middle, and rear rows. The heavy-duty fabric used in making these covers is also adequately protected from water by a water repellent finish. Know that this special seat cover is built to brave tough weather conditions. You can put in through the most damaging situations and it would come out just fine. 
Also, it is quite easy to install and to remove this seat cover. It can be washed at home and used soon after. 
Verdict 
This is the best custom patterned seat cover on this list. The durable nature of this cover complements the tough personality of a Toyota Tacoma. 
2. I tailor Maker 3D Spacer Mesh Seat Cover 
The most significant feature of this seat cover is the breathable 3D Spacer Mesh fabric that feels warm in winter and cools down in summer. In this set, you get the best quality universal fit front-row seat covers, separate covers for headrest, and rear seat covers.
The unique material used for making this cover is made out of a special 5mm-Triple layer fabric. The qualities of this material make this cover washable while ensuring maximum durability and reliability. While availing your seats the top class protection, this cover is also quite comfortable. 
Gone are the days of scolding kids about spilling food or making scratches, it is very easy to take these covers out and give them a good wash. The special fabric tie system of Itailor Maker makes it supremely easy to install and remove seat covers. Best of all, every seat cover is made by the Docu-Seam computerized sewing machine so there is never any discrepancy in toughness.
The front and back seats are also equipped with map storage pockets for your ease. The fabric is adequately stretchable to enable the best fit. This cover will fit any Toyota Tacoma like a dream. It is also suitable for many varieties of trucks, vans, and pickups.
Verdict 
The breathable seat covers by I tailor Maker are probably the best fit for your Toyota Tacoma. These covers are absolutely reliable and sufficiently durable. 
3. Coverking Neosupreme Bucket Seat Cover 
This special seat cover has been custom made for the perfect fit in Toyota Tacoma. The front 50/50 bucket seat configuration also comes with a built-in belt. At a very reasonable price, this cover gets you the most classy appearance and an extra bit of comfort. If you are looking for an option that is lightweight, comfortable, and inexpensive, this is the best way to go. 
For the best taste in your car interiors, these covers have eight color options to choose from. However, these covers are best known for their groundbreaking durability. Neosupreme seat covers include a special addition to their fabric structure. This addition is known as Neotex. It is water-resistant for the best protection of your seats and contains foam backing for ample comfort. 
You'd be glad to learn that these covers have the best quality custom fit that is ensured by special 3D scanning equipment. Also, these covers are perfectly safe for vehicles equipped with airbags. Best of all, these can be washed by hand and dry up quickly.
4. Durafit T772-Bull Rush Seat Cover 
These are the best quality waterproof seat covers you can get for your Tacoma. Not only do these covers come with strong attachment systems and fullback pockets, but it is also possible to install them above the present upholstery. Best made for Toyota Tacoma models built between the years 1995 and 2000, these unique covers include a 60/40 split-bench and also have an armrest. 
The only split for the front seat cover is at the top, so it is quite easy to install and remove it at ease. The sufficient allowance in these covers allows you to fit them over your existing upholstery. These covers are adequately stretchable for the perfect fit. The most significant feature of these covers is the Endura. This feature keeps the covers at a set temperature in all weather conditions. This assures comfort so matter how the weather changes.Also, these covers are absolutely waterproof. 
Verdict 
If you are looking for quality waterproof seat covers for your Tacoma, this is the best bid. Also, the fit is excellent and the installation is superbly easy. 
5. Protech 116002 Front Car Seat Cover 
It is considered that this seat cover is the easiest in installation. Built with quality polyester fabric, this one avails a universal fit for many varieties of cars. Also, it includes two separate covers for the headrests and the low back seat cushions. The configuration of these covers is undoubtedly standard to keep them within the affordable price range. The material of construction is polyester fabric. The 3mm foam stacking makes them sufficiently comfortable and adequately soft. 
You'll be amazed by the lycra backside on the front seats that tends to seamlessly conform to the back of the seats. The perfectly stretchable material can extend fully down the length of the car seat and avails great esthetics. The mounting hooks and the pre-sewn elastic straps make the installation of these covers supremely easy.
Verdict 
Because of the presence of pre-sewn elastic straps and mounting hooks, these covers are very easy to install. Also, they are quite affordable and have ultimate quality.
6. CalTrend Front Row Bucket Cover 
This is the best choice for those who pay attention to detail. These car seat covers have the best overall appearance and are set to grant you the most esthetic interior look. There are plenty of color options to choose from. Whether you are a fan of bright colors or hideous shades, they have them all. 
The material of construction for these covers is a unique wetsuit type that avails the best possible protection. Your seats remain protected from stains and any damage that could make you cringe. Also, this fabric doesn't fade like the other popular materials employed in making seat covers. Moreover, the fitting is perfectly smooth.
There is no chance of encountering wrinkles or sagging when it comes to CalTrend Front Row Bucket covers. While these covers cannot be washed in a machine, it is possible to clean them adequately with the help of a damp cloth. Best of all, the installation is easy and requires no special tools. 
Verdict 
If you are looking for the most esthetic option that is also sufficiently durable, CalTrend is your best bet. There are a variety of color options to choose from and the fit is excellent. 
7. BDK PolyCloth Black Seat Cover 
These covers are essentially well-known for the best quality comfort they avail their users. Coming in various dark shades like red, black, grey, and charcoal, these ensure maximum protection from damage by dust, dirt, spills, and stains. The absolute comfort availed by these covers is the result of the foam backing they are equipped with.
The material of construction is polyester and they are perfectly washable in a machine. The dimensions are universal so they can be fit perfectly in a variety of vehicles. The installation requires minimum effort and there never arises an issue of wrinkles. 
Verdict 
These are the best ventilated and most comfortable seat covers you can get for your Toyota Tacoma. They are also very easy to install and render the perfect fit.
8. Durafit T772-C8 Car Seat Cover 
These quality seat covers are meant to provide the perfect fit without any chance of wrinkles or sagging. These seat covers also include headrests and armrests. Moreover, the installation is very easy and doesn't require any special equipment. While many seat covers tend to ruin the original shape of the seats, these assure maximum protection with the best maintenance of the original shape. 
Also, their material feels very comfortable to the skin. While adequately resisting damage from dirt, dust, and stains, they also render perfect style. The double-stitched material promises durability. The full-back pockets avail sufficient storage. 
Verdict 
These covers provide the best possible fit and ensure the maintenance of the original seat structure. Also, they are perfectly durable and waterproof.
9. FH Group FH-FB060102 
These sturdy and luxurious covers provide the cleanest and decent look to the car interiors and best maintain the quality of the original seats. The material of construction is absolutely breathable and can be washed easily. One needs a single machine wash to remove all the disturbing stains and signs of a spill. 
However, these covers are not dryer-friendly. They need to be dried in the air for the best maintenance of their shape. The Velcro opening and the adjustable straps ensure easy installation without causing any wrinkles. Rest assured that these seat covers will provide you the perfect fit and the best in class comfort. Their ample storage pockets also provide enough space to keep all your belongings. 
Best of all, they are perfectly compatible with cars that are equipped with airbags. Also, semi-customization allows the best possible fit.
Verdict 
These are the most sturdy and durable seat covers you can get for your Toyota Tacoma. While being completely resistant to damage, they are also quite comfortable. 
Conclusion 
Our selected seat covers are set to provide you the best possible protection along with the most promising comfort. Rest assured that your seats will never again be damaged by dirt, dust, stains, or spills. Also, many of the above-mentioned seat covers are equipped with adequate ventilation to stay warm during winters and cool during summers. Best of all, they are all adequately durable and will last long. 
Also, these covers are all easy to install so frequent washing and cleaning wouldn't be a problem. Get yourself the best seat covers for Tacoma and ride carefree into the wild. Your seats aren't getting any dirty.
Read Also: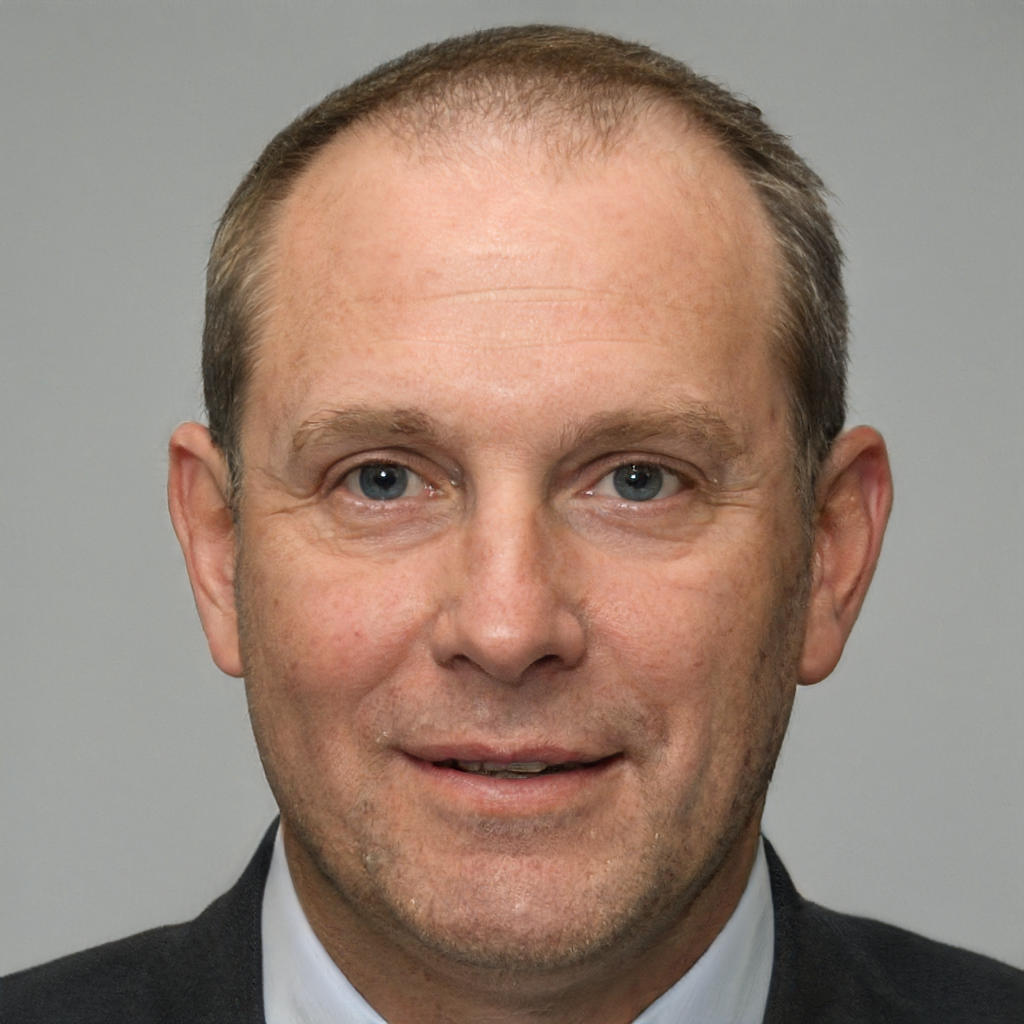 Howdy! I'm John Robinson from Levittown, New York. I am a mechanical engineer for 15 years and already had an established car repair company. I developed a personal relationship with cars since I was a kid. I always love the sounds and smell emitted by a car or truck and even at construction machinery. Since then I have been married but my love for cars only grew.